About WorldSkills Australia?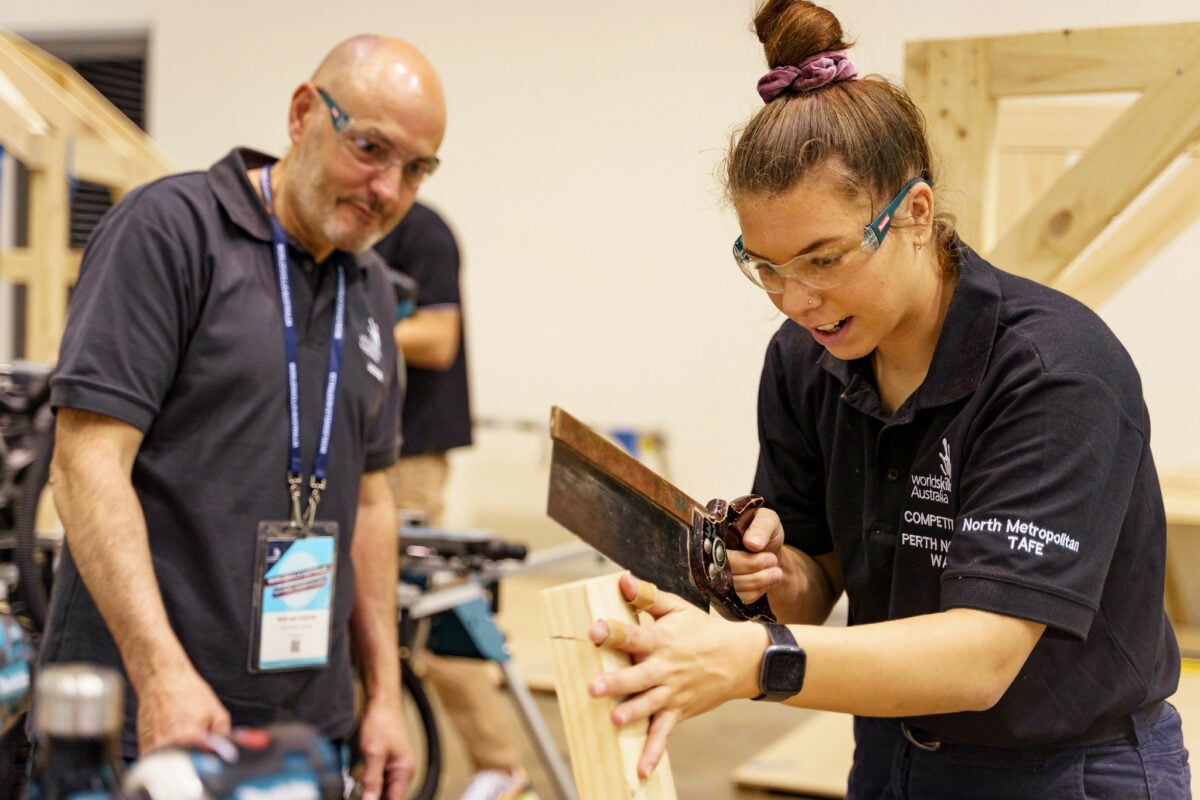 At WorldSkills Australia, we want one thing: for young Australians to have access to vocational education and training that measures up on an international stage.
Why? Because we know that skills and trades are critical for building thriving economies, productive communities and confident young members of society. We know that skills excellence opens up career pathways and opportunities for our young people. And we know that skills and trades shape the world around us.
The main way we support skills excellence in Australia is through our skills competitions – which we've been running for over 40 years. Skill competitions happen at a regional, national and international level, and allow young people to benchmark their skill level against their peers.
Over 2021-2022, our organisation has explored new ways to deliver and promote skills excellence in an increasingly digital world. With the pandemic response still a major factor in our decision-making, this year saw WorldSkills Australia employ innovative new ways of achieving our goals.
We're extraordinarily proud of the work WorldSkills Australia has accomplished this year. Keep reading to discover what we achieved.
A message from the Chair of the Board and CEO of WorldSkills Australia
In the 2021-22 reporting period, WorldSkills Australia (WSA) achieved its Strategic Objectives focusing on WSA stakeholders, participants, supporters, and volunteers, delivering all planned skills excellence programs, and meeting all business performance targets.
Key outcomes achieved in 2021/2022 include:
Conducting the National Championships as a hybrid face to face and on-line experience across several locations allowing WSA regional champions to compete and progress to the National Championships.
Delivering the on-line WSA Symposium for WSA supporters and stakeholders providing the opportunity for effective engagement, sharing and learning.
Selecting, announcing, and bringing together the Australian National Skills squad in preparation for the 2022 WorldSkills International Competition 2022 to be held in the later months of 2022.
Releasing the WSA 'Supporting Our Youth to Thrive' report.
The launch of the 2022 regional competition round followed by the WSA 'GROW 22' workshop focussed on growth of the WSA National Foundation Skills Program.
Implementing the WSA national VETiS skills excellence program.
Increasing WSA's active participation in a range of WorldSkills International programs and projects as a member of WorldSkills International.
WSA acknowledges and congratulates WSA participants who persevered to remain fully engaged in skills excellence programs over the difficult and challenging Global Pandemic period.
WSA recognises and thanks its many loyal volunteers and employees who contributed extensively to the Organisations success through 2021-22.
WorldSkills Australia (WSA) is an entity with charity status regulated by the Australian Charities and Not-for-Profit Commission (ACNC) as prescribed under the Australian Charities and Not-for-Profit Commission Act 2012.  This report has been prepared in accordance with legislative requirements, regulations, guidelines, and relevant Australian Accounting Standards.
Trevor Schwenke                                                                                      Kevin Harris
Chief Executive Officer                                                                            Chair
WorldSkills Australia                                                                                WorldSkills Australia
---
WorldSkills Australia Board Members
Kevin Harris | Chair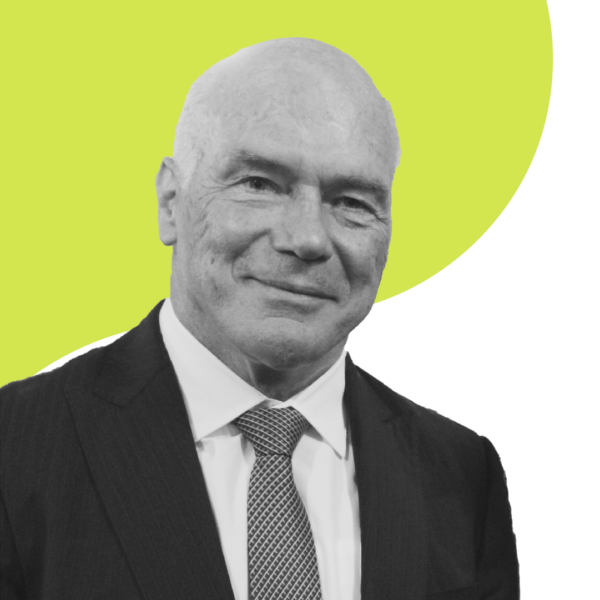 During 14 years as Director of TAFE NSW Northern Sydney Institute (NSI), Kevin was instrumental in building one of TAFE's national leading institutes. His leadership has helped the NSI to become a national IT training leader through associations with global ICT companies including CISCO Systems, IBM, Oracle and Microsoft. Kevin is a member of many innovation and skills development-focused government and industry entities and was awarded the Public Service Medal in the 2014 Queen's Birthday Honours List for his achievements in public education and skills development.
Kevin joined the WorldSkills Australia Board in 2010 and elected as Chair in December 2017. He has previously been a member of the Finance, Audit and Risk Committee as well as Deputy Chair.
Megan Lilly | Deputy Chair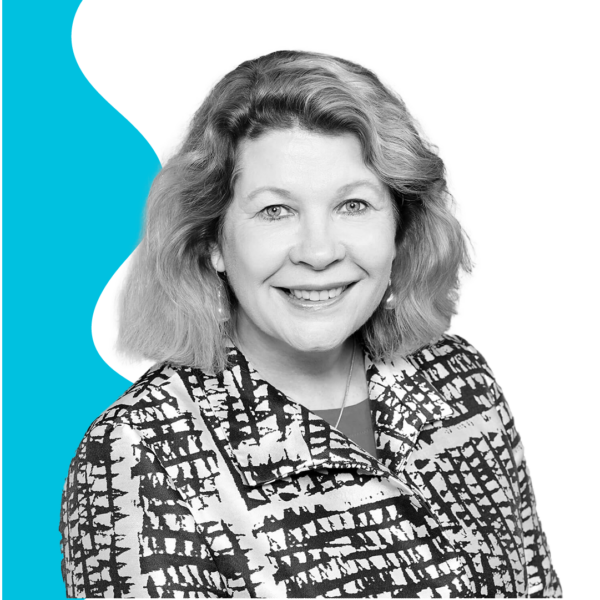 Megan is the Head of Workforce Development for The Australian Industry Group (Ai Group) and a Director of the Australian Industry Group Training Service and Graduate Employment Services. Megan is responsible for the development of all education and training policy as well as member service delivery across the breadth of workforce development. Prior to this, she was the Chief Executive Officer of Business Services Training Australia, the national industry advisory board for the business services and related industry sectors. Before joining the national board, she held several senior management positions in various Victorian TAFE institutes.
Megan joined the WorldSkills Australia Board in March 2017 and was elected Deputy Chair in December 2017. She is a member of the Australian Industry Skills Committee (alternating Director), Chair of Manufacturing Skills Australia, member of the Australian College of Educators, member of the Salvation Army Disability Employment Services Advisory Committee, and the Naval Shipbuilding College – Delivery Advisory Committee.
Previously Megan has been a member of the Australia India Education Council, including Chairing the Skills Working Group, Australian Qualifications Framework Council, Queensland Ministerial Commission, Victorian Skills Commission and Australia Pacific Technical College, a member of the National Skills Standards Council, and the National Quality Council, chaired the Joint COAG-NQC Working Group – VET Products for the 21st Century and has presented at international conferences. Megan holds a Masters in Educational Policy and Administration.
Jack Hanrahan | Chair of Finance and Audit Risk Committee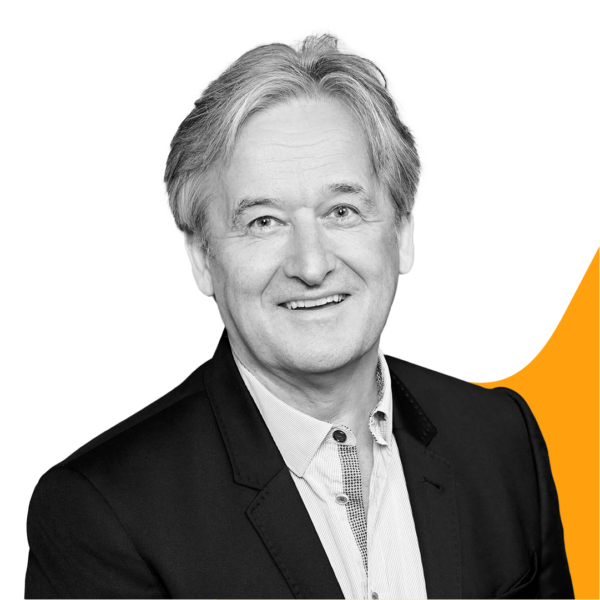 Jack has over 30 years' experience across various retail sectors in a variety of senior executive roles. He is a respected Retail Industry Executive with a career defined by reorganising untapped markets and responding with creative technology and products. Jack's consultancy firm works closely with global brands, assisting in the development of offers for retailers, coalescing thought processes, as well as leading retail study tours and seminars. Jack joined the WorldSkills Australia Board in 2011 and is currently a member of the Finance, Audit and Risk Committee. He has taught MBA and Graduate programs as well as co-authored a textbook "Retail Strategy" as well as a number of published papers on retail.
Jack joined the WorldSkills Australia Board in 2011 and is currently Chair of the Finance, Audit and Risk Committee.
Jarrod Langdon | Director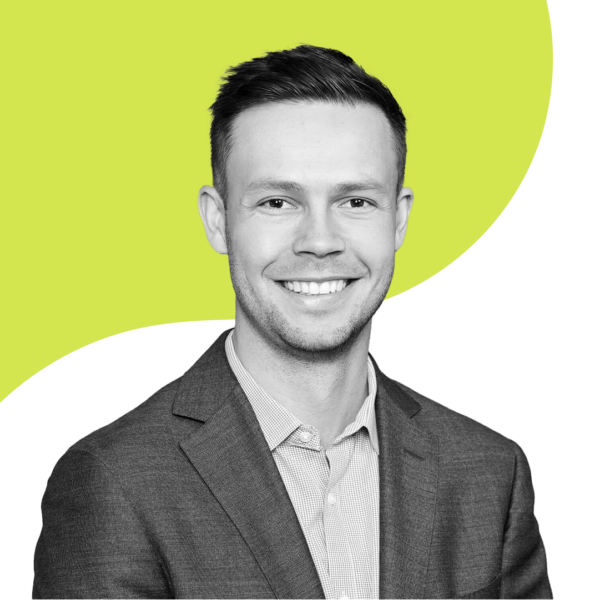 Jarrad has completed several TAFE courses and achieved local and international success in his chosen field of graphic design. In 2005, he won a gold medal in Website Design at the WorldSkills International Competition in Helsinki.
In 2007, Jarrad established Jala Design Pty Ltd, an Australian design agency with a passion for strategic website design and development. In addition, Jarrad teaches part-time at TAFE NSW to help train the next generation of developers. He continues his involvement with WorldSkills Australia as a regional judge, project designer, national skill advisor and has previously held the position of International Deputy Chief Expert for WorldSkills International Championships.
Jarrad has been a member of WorldSkills Australia Board since 2011 and is currently a member of the Nominations Committee.
Trevor Schwenke | Director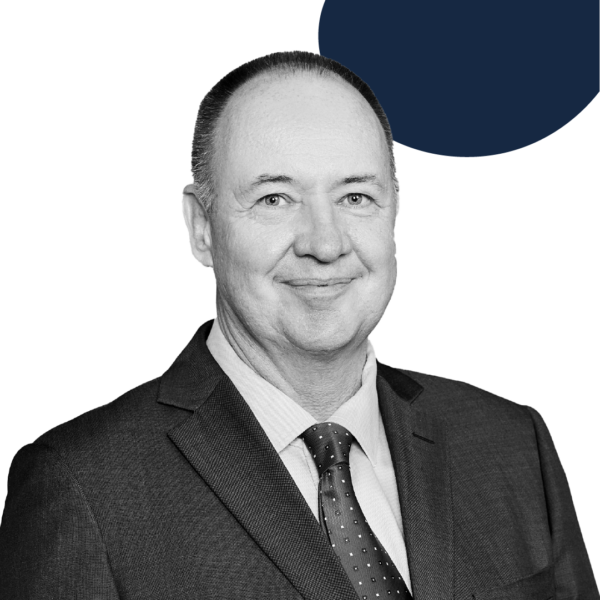 Trevor is the current Chief Executive Officer of Worldskills Australia and has spent some 30 years as a volunteer within the Worldskills family. He has more than 24 years' experience in key leadership roles in the vocational education and training, higher education, school and corporate sectors. In 2013 Trevor was recognised as the Queensland Professional Manager of the Year by the Australian Institute of Management. Trevor began his career as a tradesman (Boilermaker Welder) and holds qualifications in Engineering, Education and Online Learning. He is a previous CEO and General Manager within the TAFE sector across both Queensland and Victoria . Trevor has held several board positions and is passionate about skills and training.
Trevor joined the WorldSkills Australia Board in 2017 on the Nominations Committee and the Finance, Audit and Risk Committee, and was appointed as CEO in July 2019.
Duncan Jacklin | Director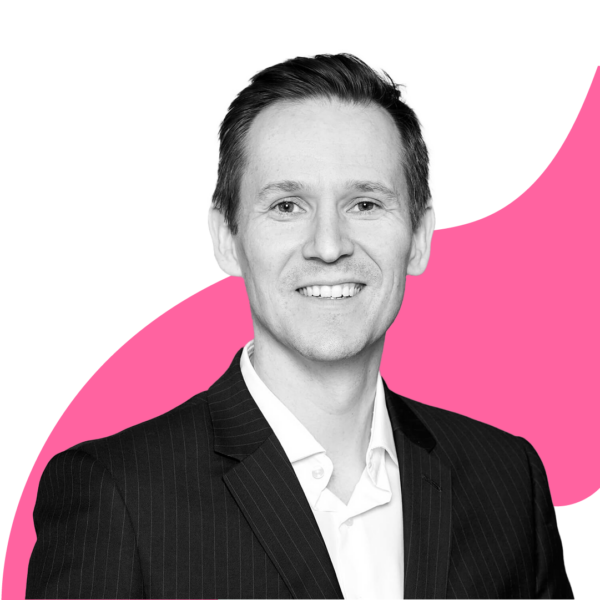 Duncan has significant experience across a range of industries having worked in the energy, steel, building products, construction and agribusiness sectors. His professional career encompasses multiple executive, strategy and general management roles and is currently the General Manager of Blue NRG.
Duncan holds a Bachelor Degree in Business and has completed the PLD Executive program at Harvard Business School in Boston, USA.
Duncan joined the WorldSkills Australia Board in 2019 and is a current member of the Finance, Audit and Risk Committee.
Chloe Tanner | Director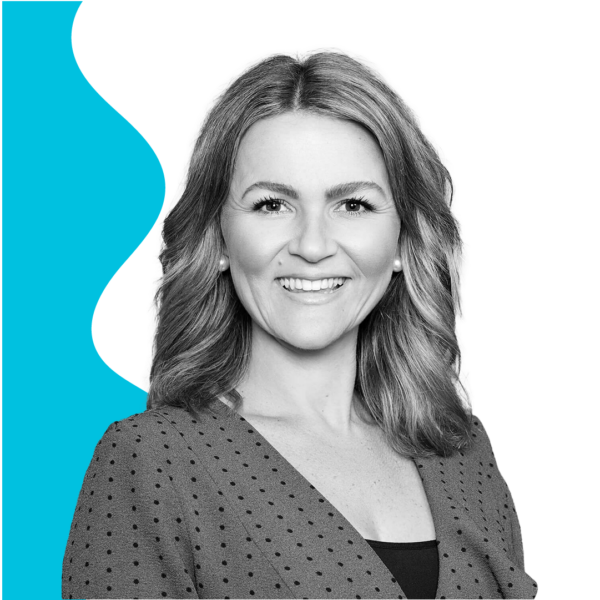 Chloe is a member of the Australian Institute of Company Directors (AICD).
Chloe has studied in the USA, UK and Australia, and holds a Masters in International Business and a Masters in Marketing from the University of South Australia, undertaking part of her program at the University of Oxford.
From working with global firms KPMG and Norton Rose Fulbright, to education providers TAFE SA and Navitas, Chloe is now primarily Australia-based. Her international experience has engaged her with clients in North and South America, Hong Kong, Macau and Vietnam. Chloe has managed marketing and communications programs for global aid agencies, universities, government departments and the private sector across 32 countries.
Also sitting on the board of the Australian Dance Theatre and as a musician, Chloe has spent extensive time overseas in music education and volunteering in Brasil, Mozambique, Nigeria, Nepal, India, Bangladesh and Thailand.
Prior to joining the board of WorldSkills Australia, Chloe was a contributor to the boards and committees of PLAN International, The Communications Council of Australia, ICON, The Oaktree Foundation and Youth With A Mission (YWAM).
*Chloe resigned from the WorldSkills Australia Board in November 2022. We would like to thank Chloe for her time and dedication to WorldSkills Australia over the last three years.
Terri-Helen Gaynor | Director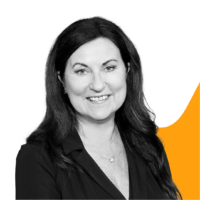 Terri-Helen has significant experience in providing operational management and strategic leadership in the corporate, government, NGO, B2B, B2C and B2G sectors globally and specifically in the Asia Pacific region including as a key advisor to governments and Ministers. Her roles have mainly centered on government relations, policy development, advocacy, marketing and communications and stakeholder and community engagement.
Terri-Helen has Chaired and sat as non-executive director on a number of industry and NFP Boards. Terri-Helen is the CEO of the Australian Institute of Training and Development and a former CEO of Endometriosis Australia.
Terri-Helen is extremely passionate about youth and diversity in the workplace and has worked for many years to ensure that the connection between government, community and industry is there to support the leaders of tomorrow.
Terri-Helen joined the WorldSkills Australia Board in 2019 and is a current member of the Finance, Audit and Risk Committee.
Stephen Roche | Director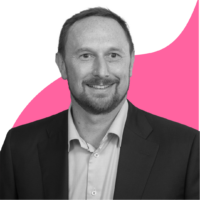 Stephen is a current Partner within the Assurance and Advisory section of Deloitte's Australia. He brings over 25 years of experience providing audit, due diligence and accounting advice services to listed, government and private entities at a global and local level. Stephen holds a Bachelor of Commerce and is a Chartered Accountant and his experience includes two years auditing in the US (New York), where he coordinated several global audits and developed an in-depth knowledge of effective corporate controls in a Sarbanes Oxley ("SOX") environment.
Currently, Stephen is a Director and Chair of the Audit Finance and Risk Committee of the Victorian Law Foundation. He is also an Audit Committee member for Group Eight. Stephen joined the WorldSkills Australia Board in December 2017 and is member of the Finance, Audit and Risk Committee.
Mary Faraone | Director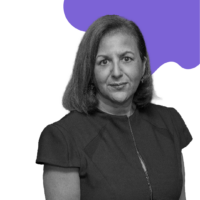 Ms Faraone commenced as Chief Executive of Holmesglen Institute in October 2013. Mary has had extensive experience in the VET sector, working with industry, RTO's and TAFE in various roles prior to joining Holmesglen Institute in 2003. Mary has been particularly instrumental in leading the Institute's teaching and learning, including the introduction of higher education, securing a number of significant national and international projects, and leading the successful development and implementation of significant industry partnerships.
Mary is committed to the role public tertiary education plays in supporting social inclusion and social cohesion in the community, and its underlying values of equity and access. Mary is optimistic for the future of TAFE and VET and looks forward to leading the organisation to ensure it remains at the forefront of tertiary education with pathways and programs at the senior secondary, technical and vocational and higher education sectors. During this time the Institute has won several major awards and the state and national levels, in particular four wins for Industry Collaboration at the Victorian Training Awards, 2017 to 2019 and 2021 and two- time winner of the same category at the Australian Training Awards in 2017 and 2019. The Institute also won the International Training Provider of the Year at the national awards in 2017.
Mary is the Chair of the TAFE Directors Australia Board, a Board member for the World Federation of Colleges and Polytechnics and is also on the Board of AUSMESA, the new Skills Organisation Pilot.
Mary became a board member of WorldSkills Australia on 20 May 2022.
John Tucker | Director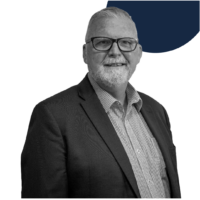 John Tucker is the General Manager of TAFE Queensland (SkillsTech), the largest provider of trade and technical training in the state of Queensland.  John is a member of the TAFE Queensland executive team and leads the apprenticeship training delivery strategies for TAFE in Queensland.
Prior to his current role, John has held numerous senior executive roles in the sector and is a passionate advocate for vocational training.   John has dedicated his career to developing strategy and policies to ensure best practice in skills training at a senior level.  Apart from a Bachelor of Adult and Vocational Education, and a graduate of the Australian Institute of Company Directors, John holds leadership and project management qualifications from University of NSW and University of Southern Qld.
John became a board member of WorldSkills Australia on 20 May 2022.
---
Quarter 1
July - September 2021
Quarter 1 presented us with new challenges, and new innovations to address those challenges. COVID-19 restrictions prevented competitors and volunteers from Victoria, NSW and Queensland from traveling to Western Australia for the National Championships, and so our team set to work setting up satellite competitions in Queensland and NSW, as well as the major flagship event at the Perth Convention & Exhibition Centre.
In addition to the frenzy of planning National competitions across the country, we also held a number of events and activations dedicated to promoting the National Championships in Perth, such as the 'Top Talent' event, held at Hart & Co Appliances in Osborne Park. Hosted by notable WA chef Don Hancey and overseen by chef Stephen Clarke, this livestreamed event gave four of our aspiring Perth-based competitors a chance to cook a meal for an intimate audience of industry leaders.
Our 3-day National Championships in Perth were, of course, the highlight of Quarter 1, and we were delighted to see that even in the face of so much pandemic-related uncertainty, the response to this event was overwhelmingly positive. Over the course of the event, we saw around 20,000 visitors both in-person and online, gained significant attention on social and traditional media.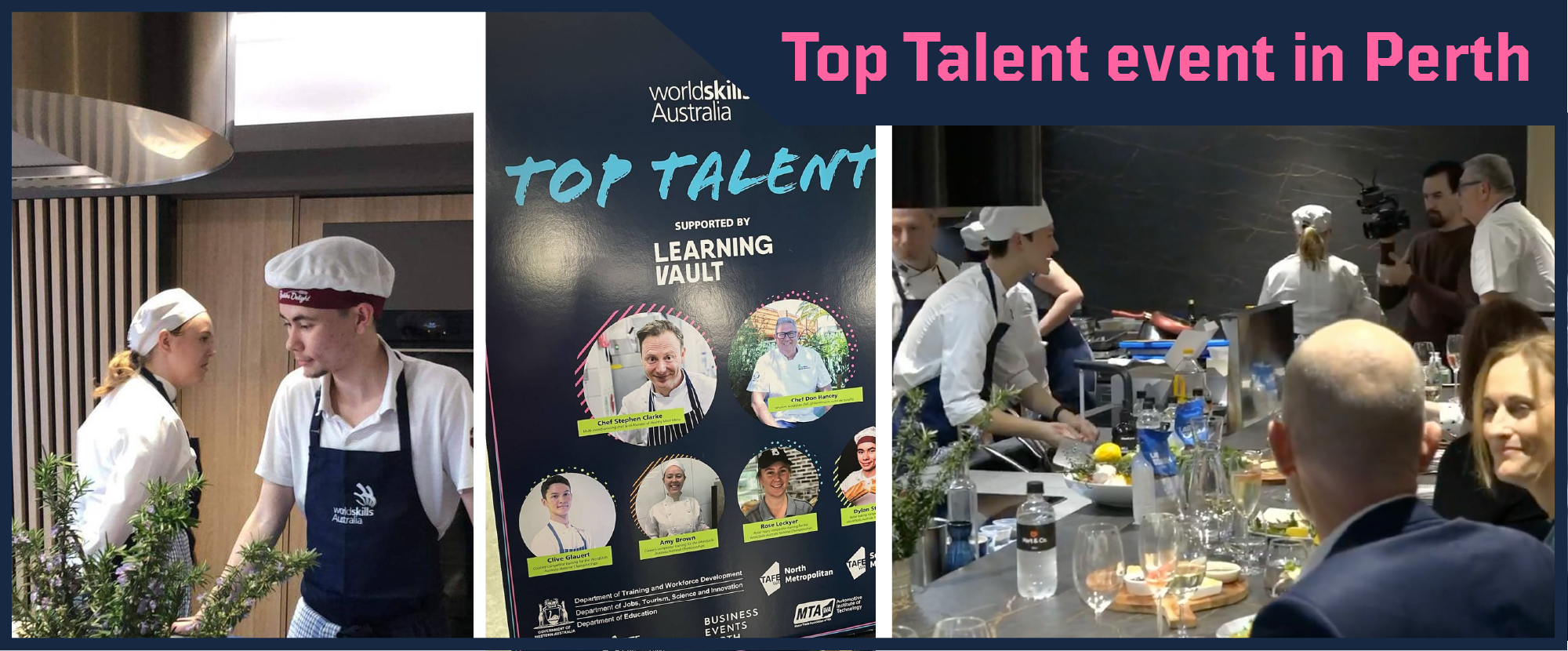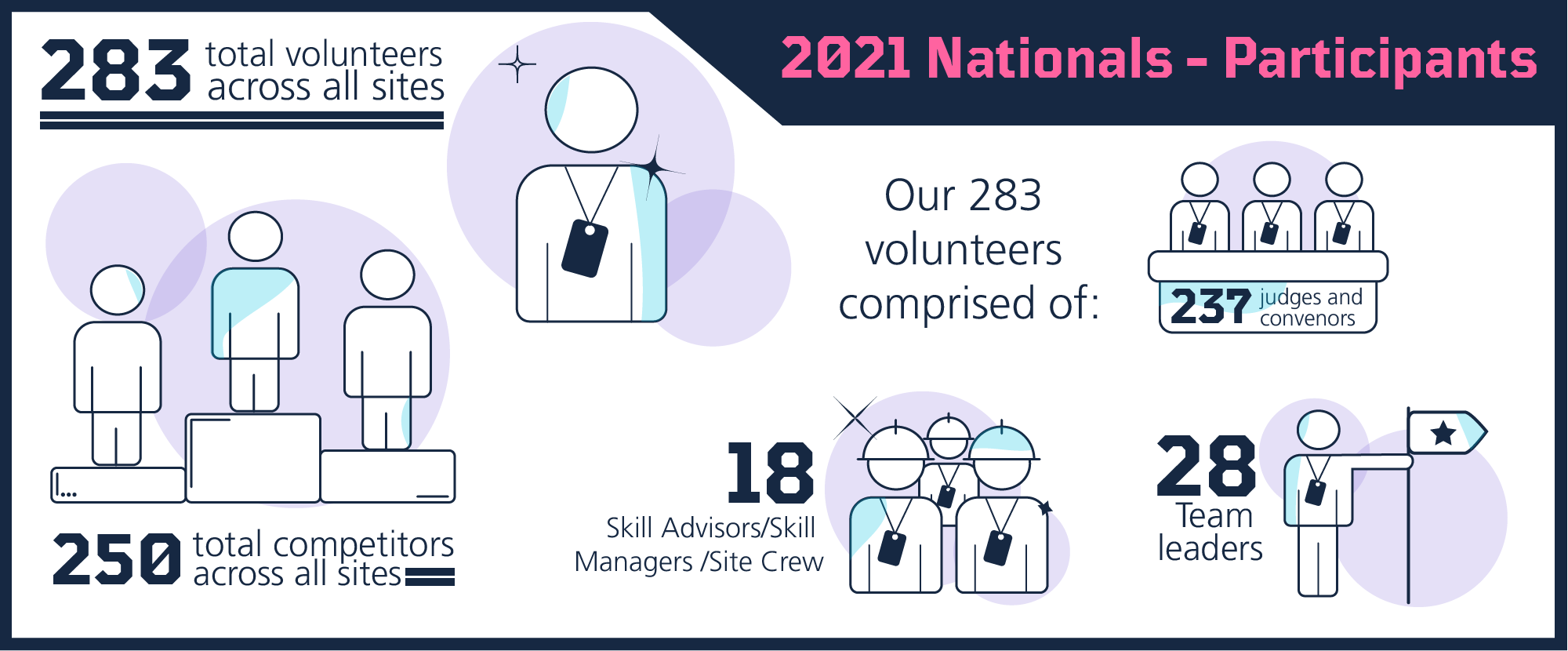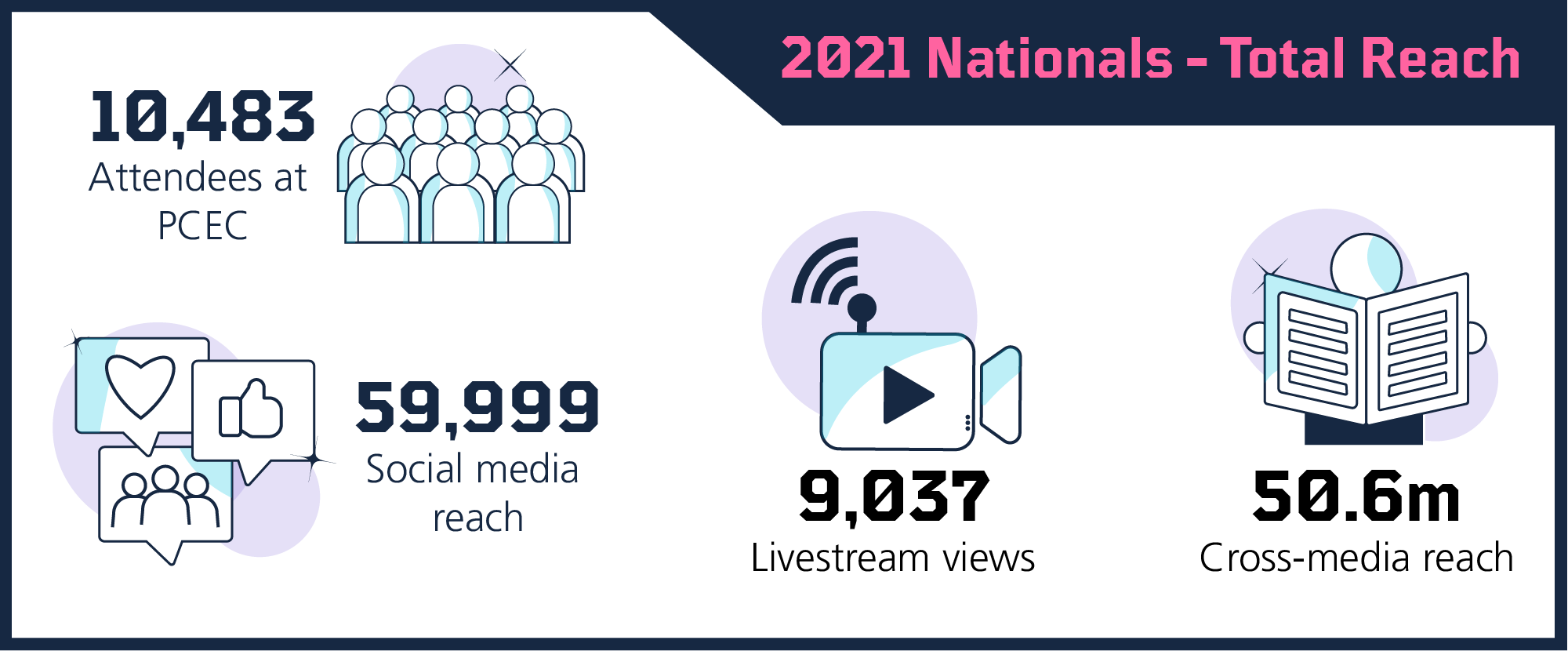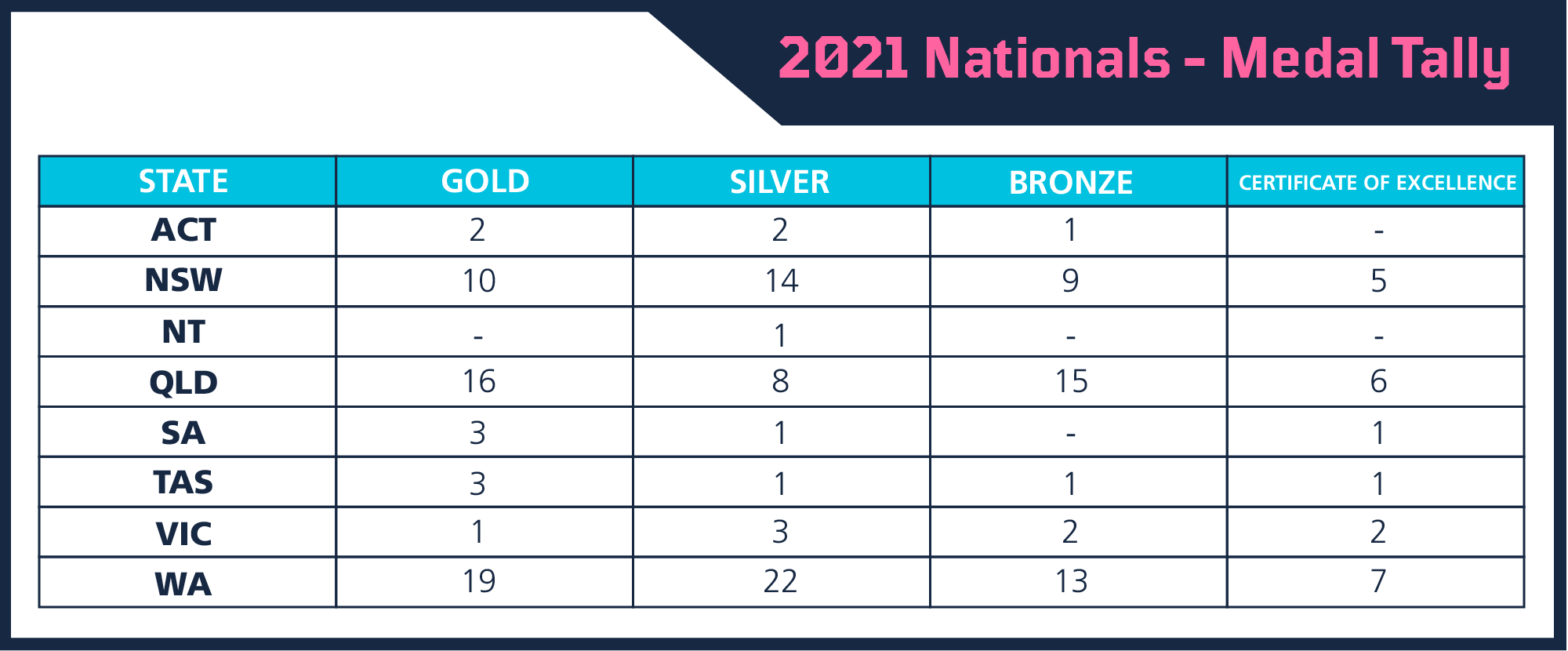 ---
Quarter 2
October - December 2021
Throughout Quarter 2, the National Championships continued to dominate our time, with ongoing competitions in NSW and Queensland. Once competitions were officially over, our Closing Ceremony was held in Perth, with all medalists announced at in-person event, and on Facebook Live.
With scores tallied and medalists announced, the hard work began to select our 2022 Skills Squad – a highly competitive and elite team of Australia's best trades and skills people. The Skills Squad undertakes months of training and prep, all in the hopes of ultimately being selected to be on Team Australia, and represent the country on the international stage.
And finally, with Nationals behind us, we were able to set our sights on the phase – the 2022 Regional Competition Cycle. Our WorldSkills Symposium – held over two nights online – gave us the opportunity to touch base with our dedicated volunteer base across the country, and begin discussions on how to make the next regional cycle as successful as possible.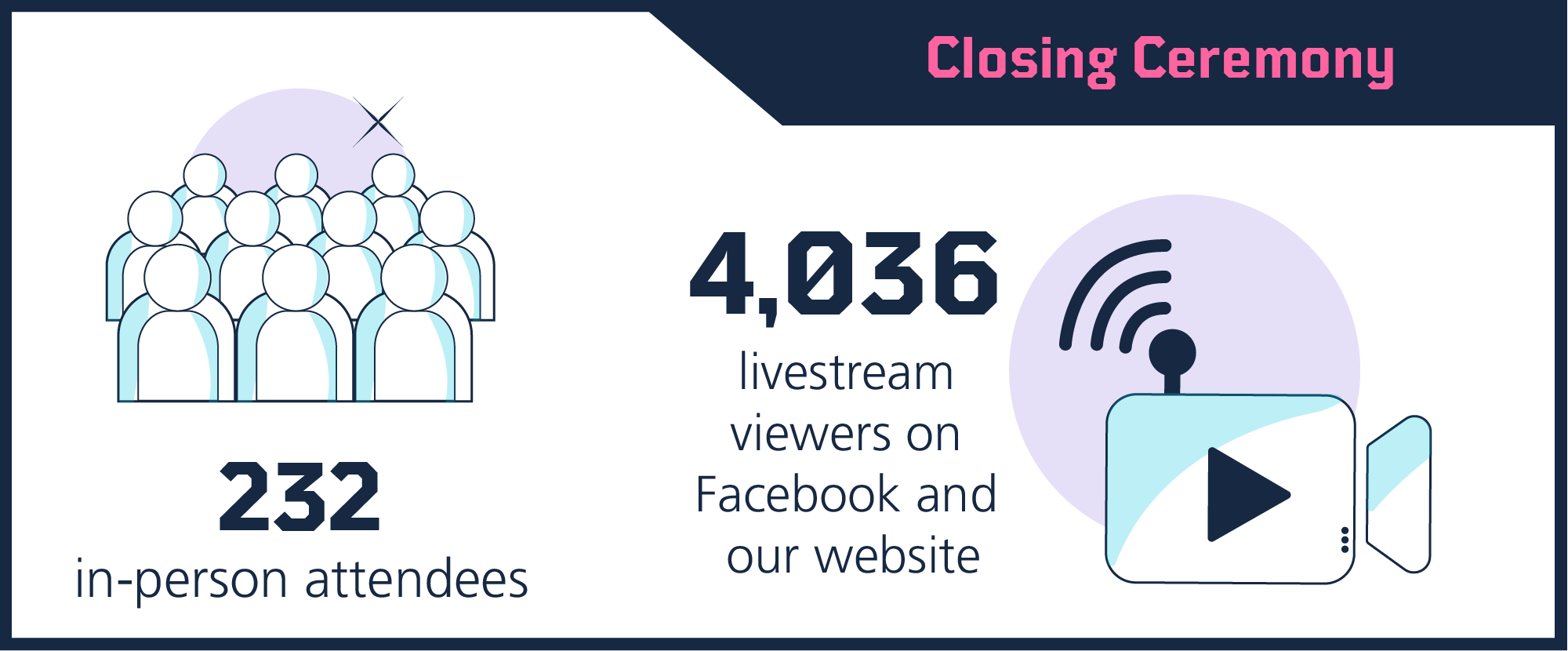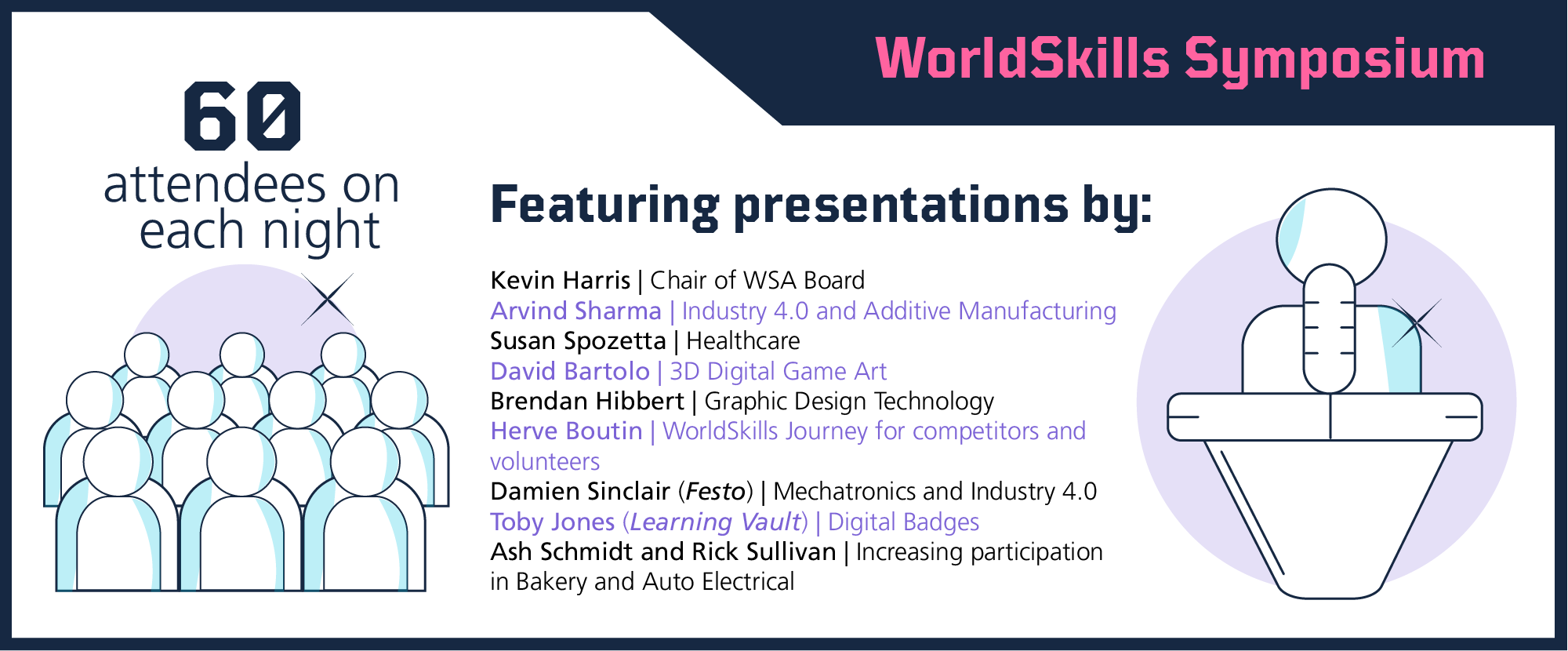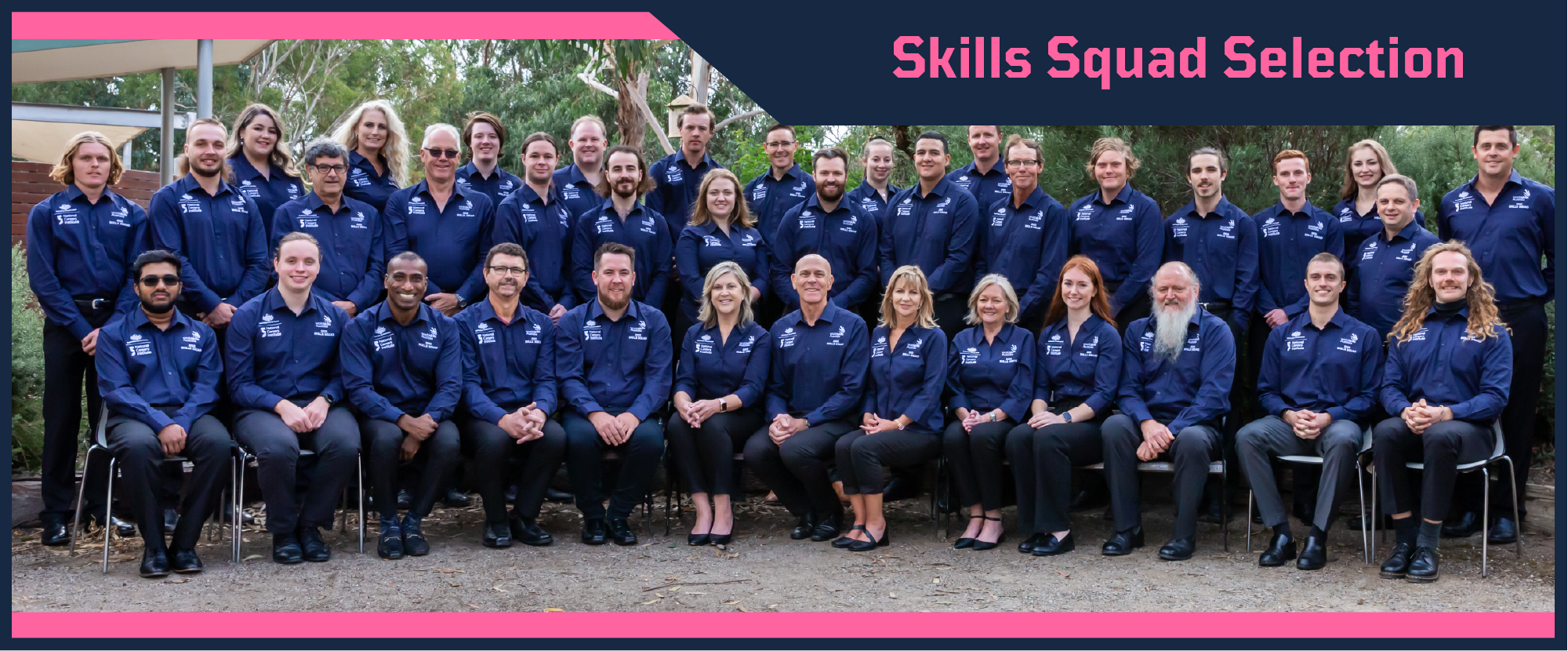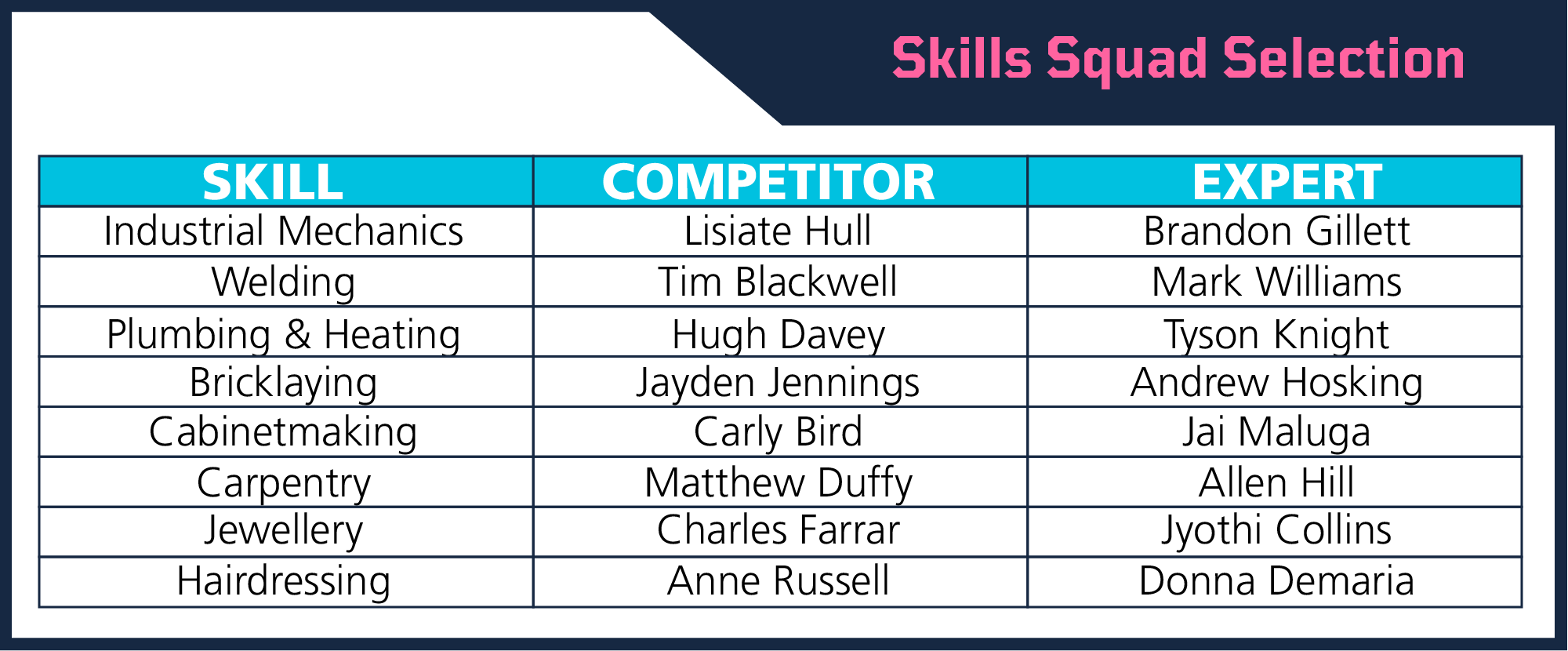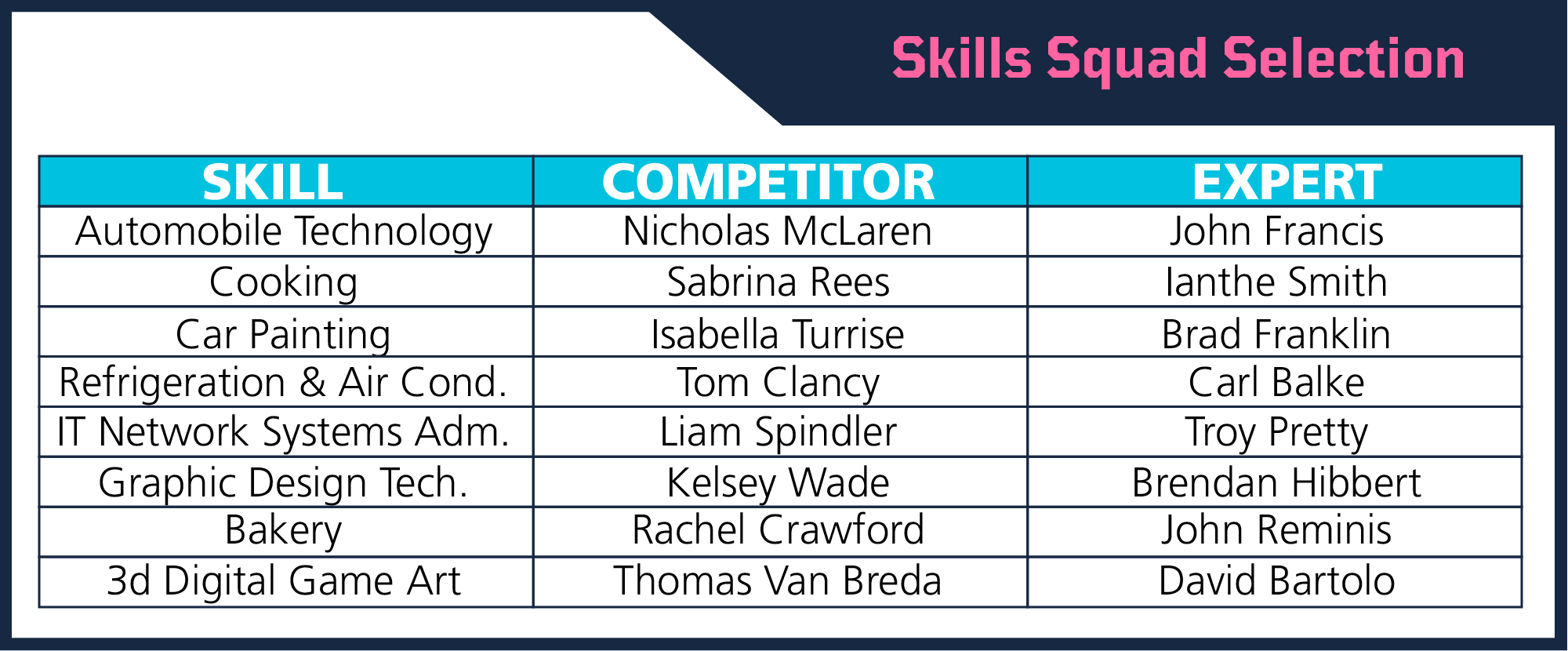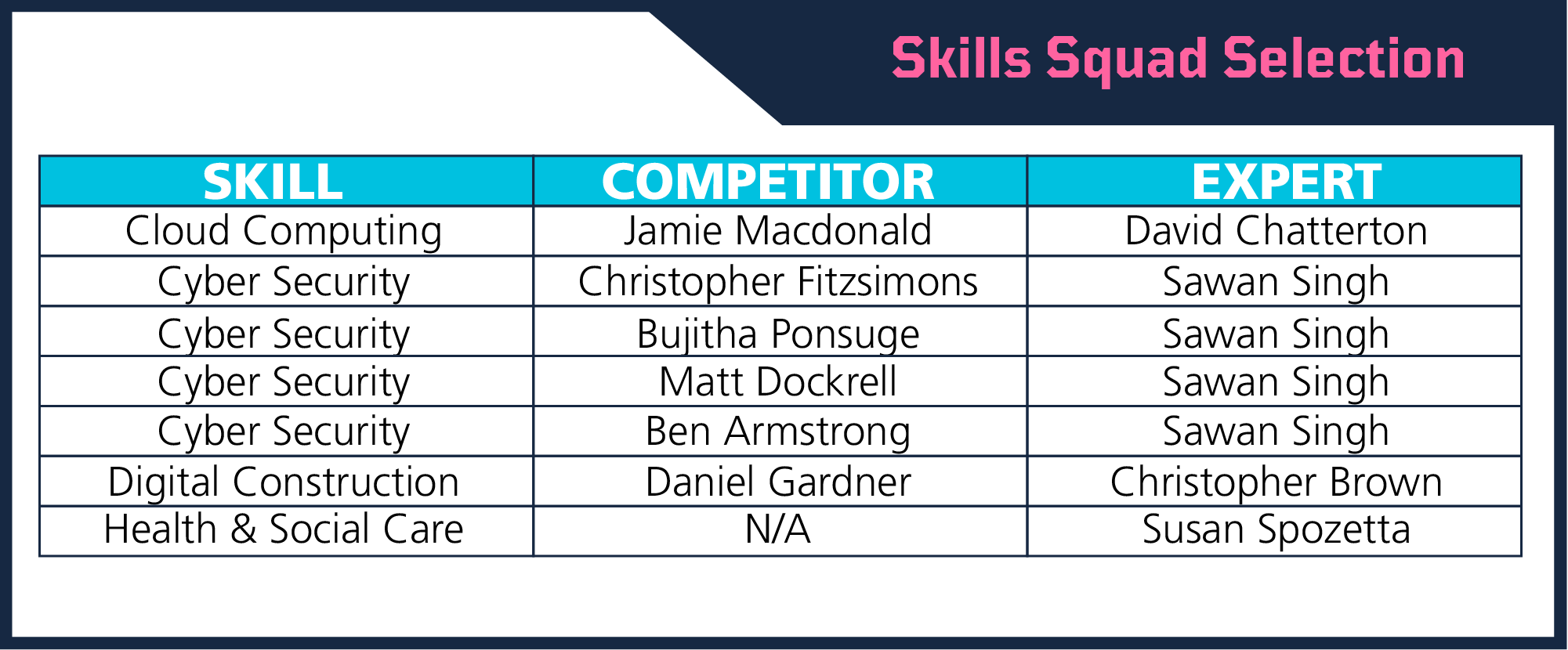 ---
Quarter 3
January - March 2022
Quarter 3 saw the release of the Supporting Our Youth to Thrive report. In partnership with Playmakers Consulting Services the report explored the views and attitude of over 400 young apprentices, trainees, students and their mentors. This report is the first instalment in our impact project, which aims to capture and clarify the extrinsic value WorldSkills Australia brings to Australia's skills development environment. We intend to continue with the project, capturing evidence which demonstrates, supports and validates our position in the Australian skills landscape as well as clearly articulating our unique value propositions and illustrate our reach, both nationally and internationally. We official launch the regional competitions for 2022, the launch was held at the Park Hyatt in Melbourne and was attended by 159 people. It was great to promote the regional cycle of competitions to our stakeholders and provided a great platform to reengage with the regional competitions after the year delay because of COVID-19. On the back of the regional launch we hosted GROW22, which provided a focus on growing regional competitions in 2022. GROW22 was a two day workshop which was attended by 36 representatives from across Australia, with 63% of attendees attending their first regional workshop. It was great to see the energy and passion for WorldSkills over the two days, hear about new and emerging skills and the great plans in place for grow the regional cycle of competitions.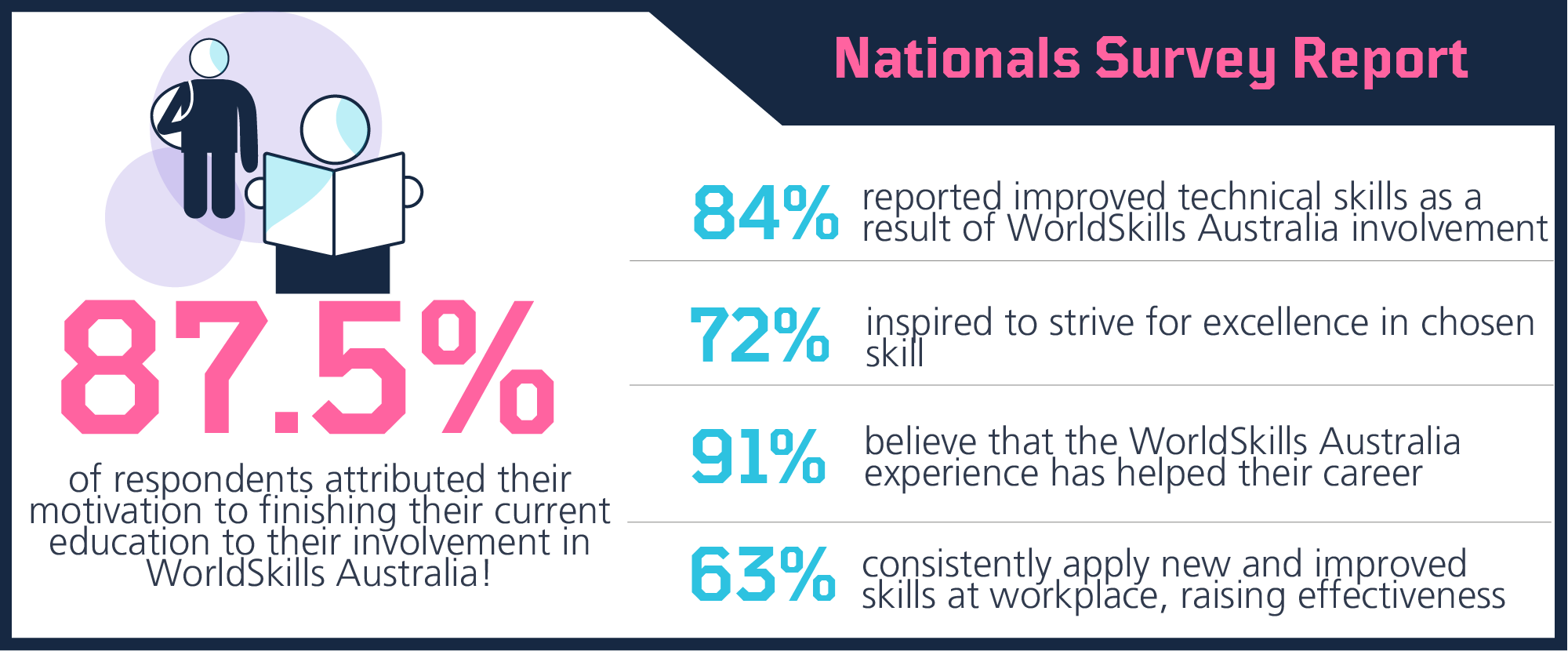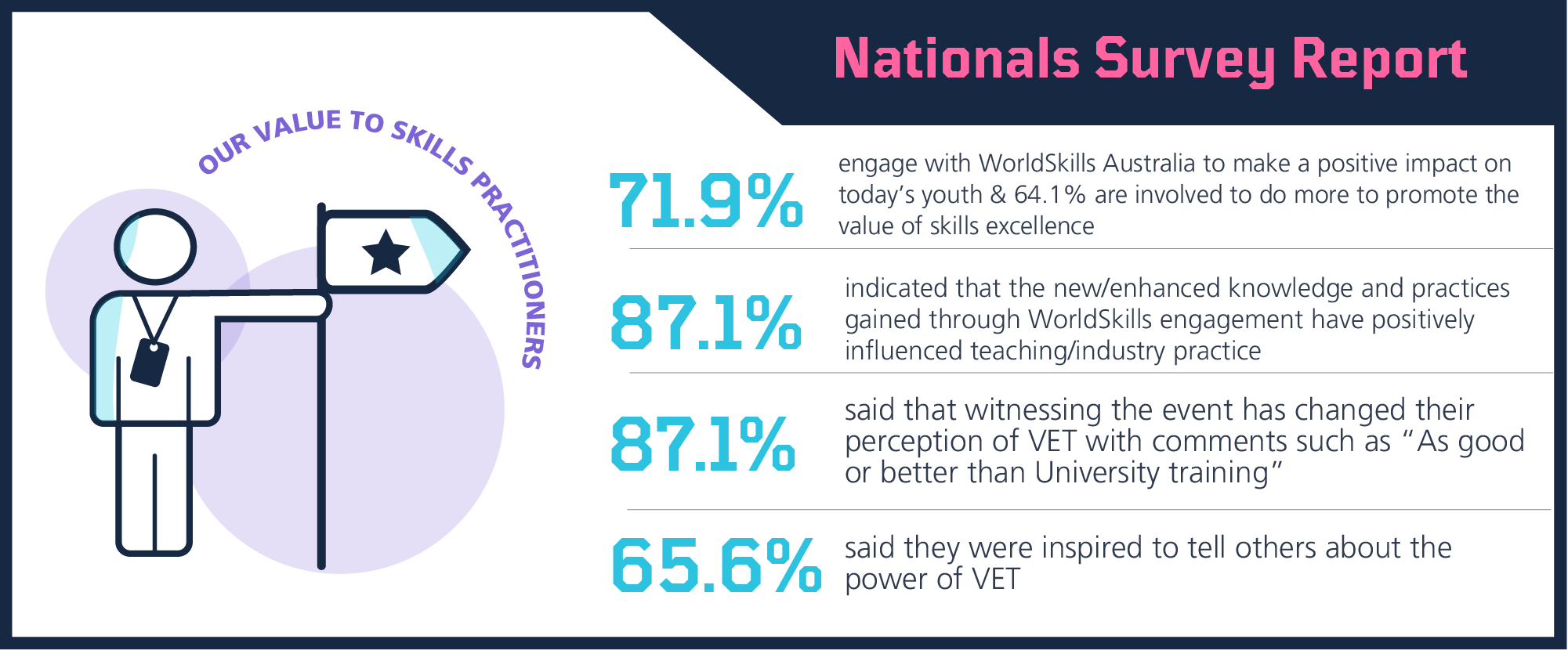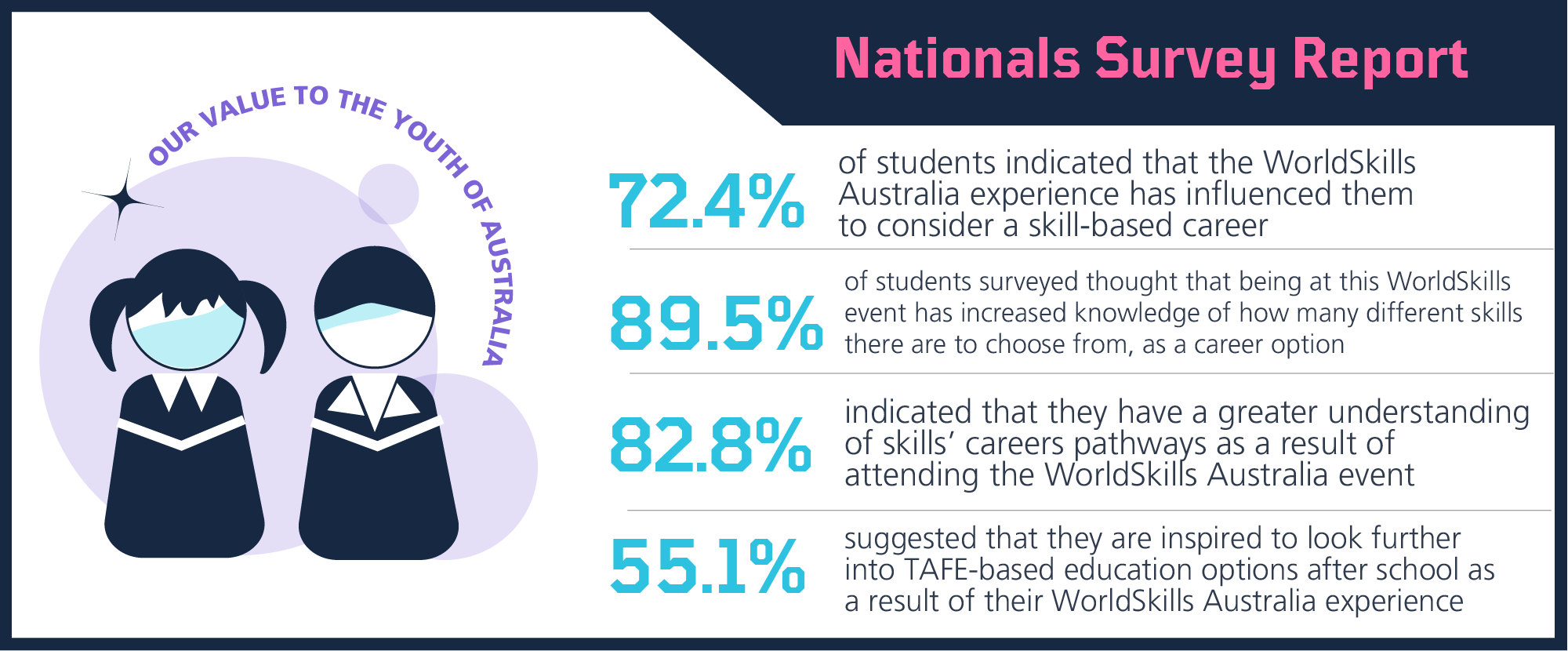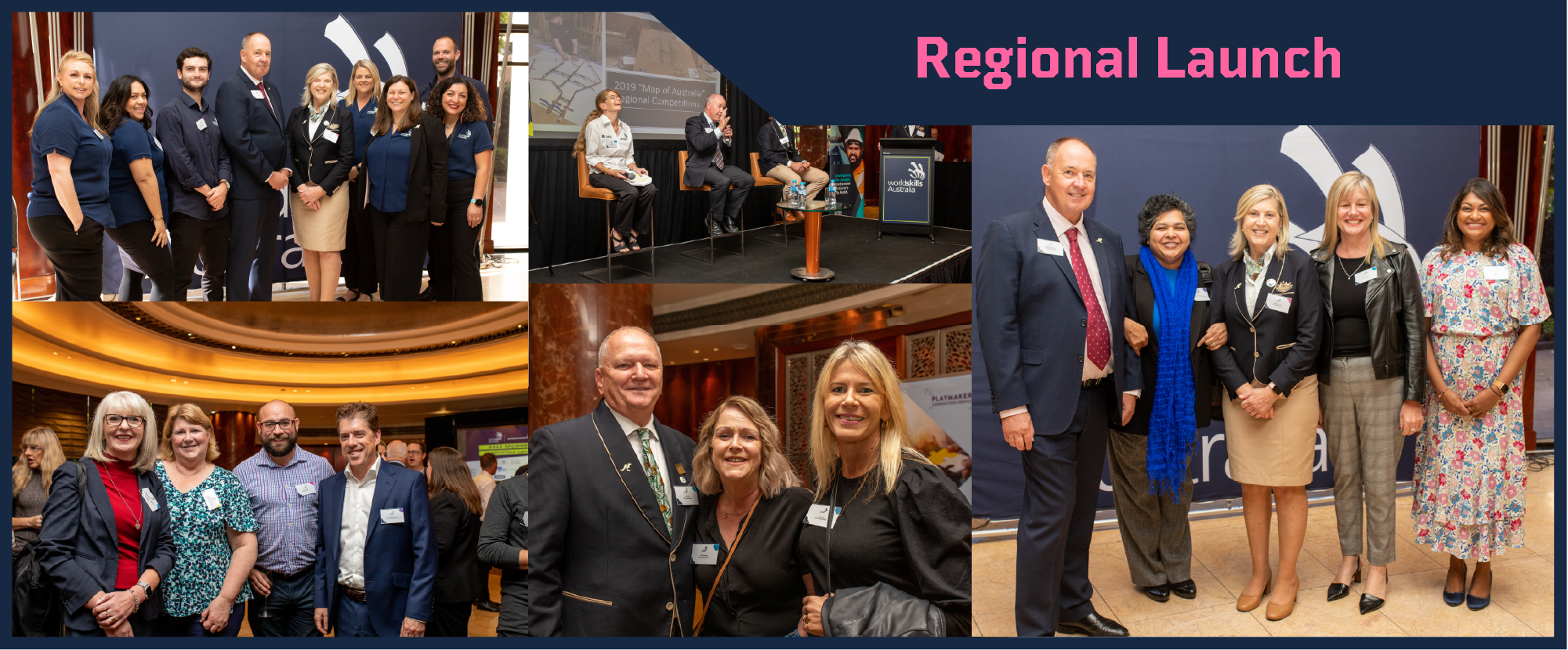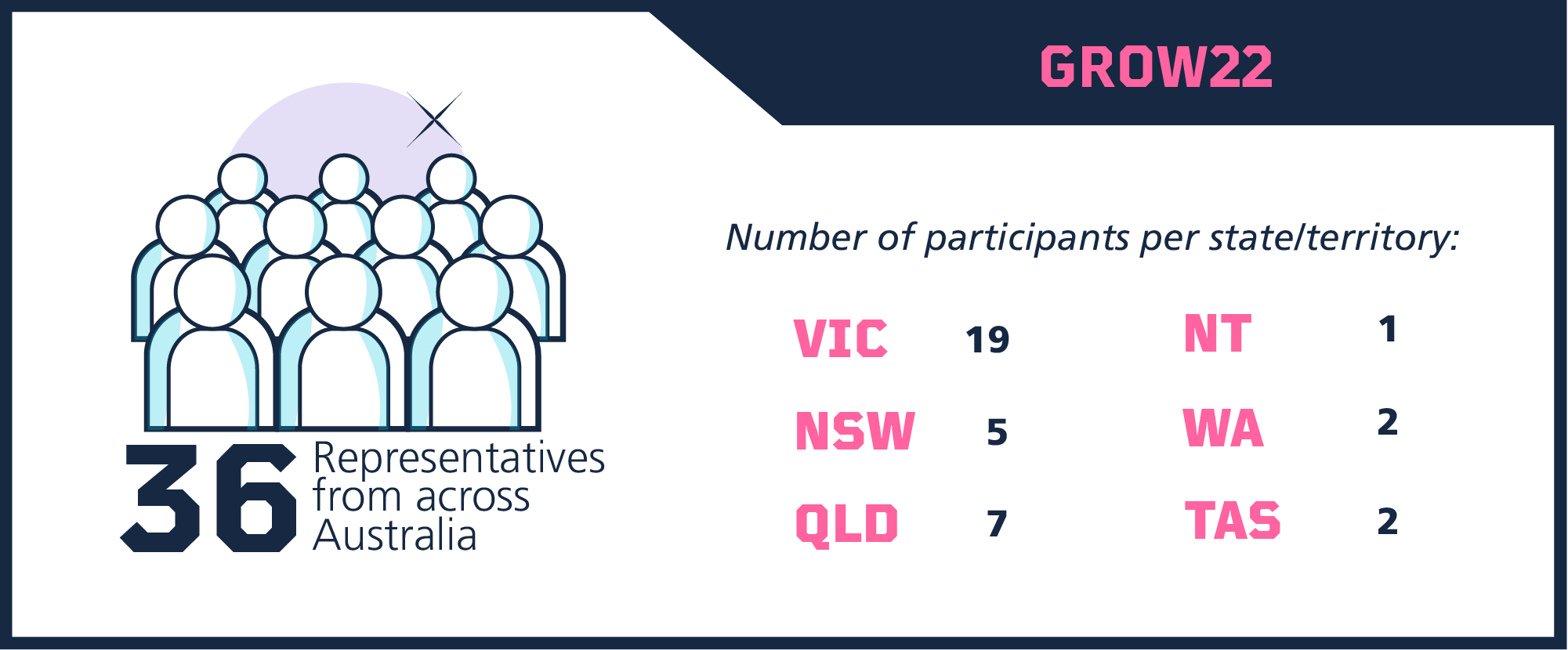 ---
Quarter 4
April - June 2022
In quarter 4 we established a partnership with the VET Development Centre (VDC) to provide an online professional development series, where two sessions were run through May and June, which provided information on how to run a WorldSkills regional competition and marking and assessment a regional competition. Each of the events provided some great insights into the benefits that can be achieved by participating in WorldSkills. WorldSkills Australia would like to acknowledge the 12 Life member receptions and thank them all of their contribution to WorldSkills Australia. Life Membership recognises the outstanding contribution to WorldSkills Australia, both in terms of continuous service regionally/nationally and importantly the positive and sustainable impact a person has had on the WorldSkills Australia community. We also had two of our dedicated volunteers recognised by WorldSkills International with a Certificate of Merit. Jenny Frost and Jody Ridgeway both received this honour for being involved with WorldSkills Australia for over 10 years and playing an important role of arranging the supporters tour at international competitions. Well done to all for such a great achievement.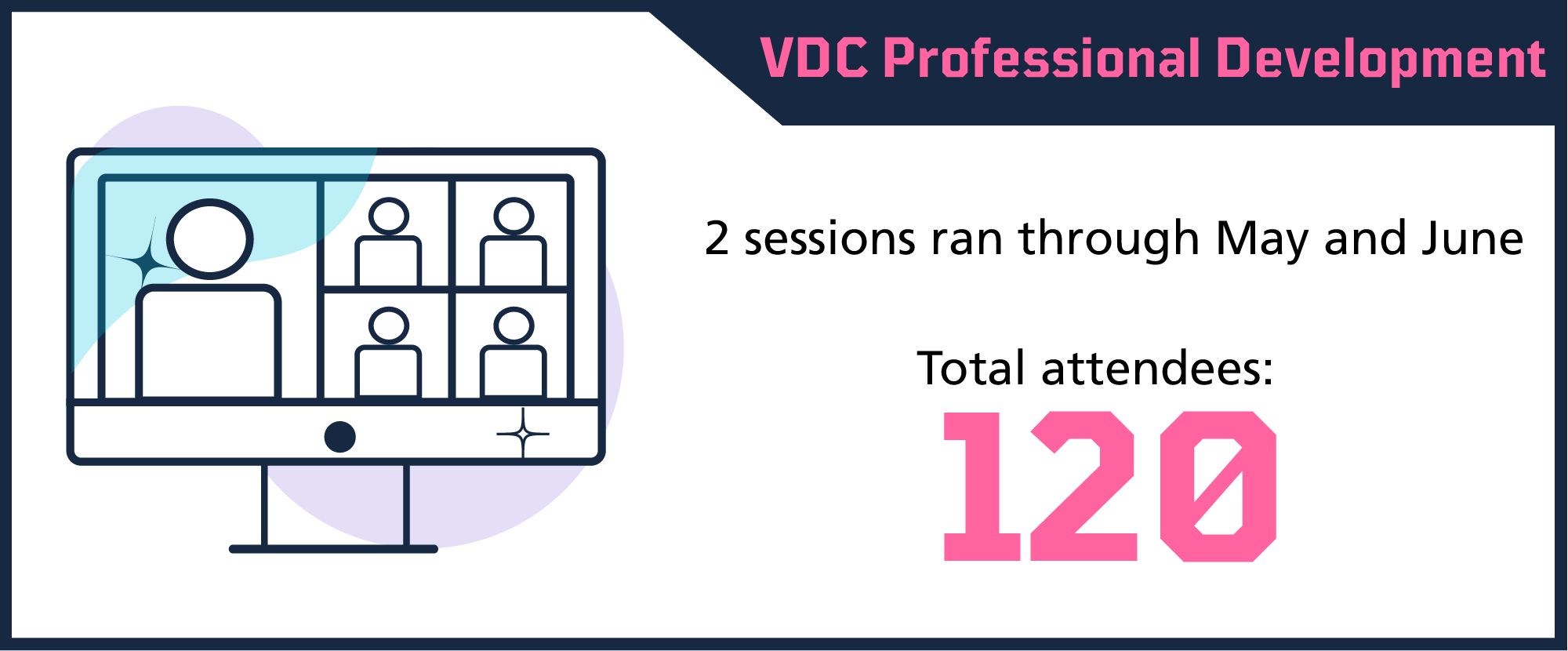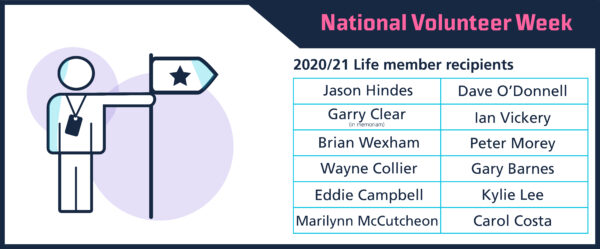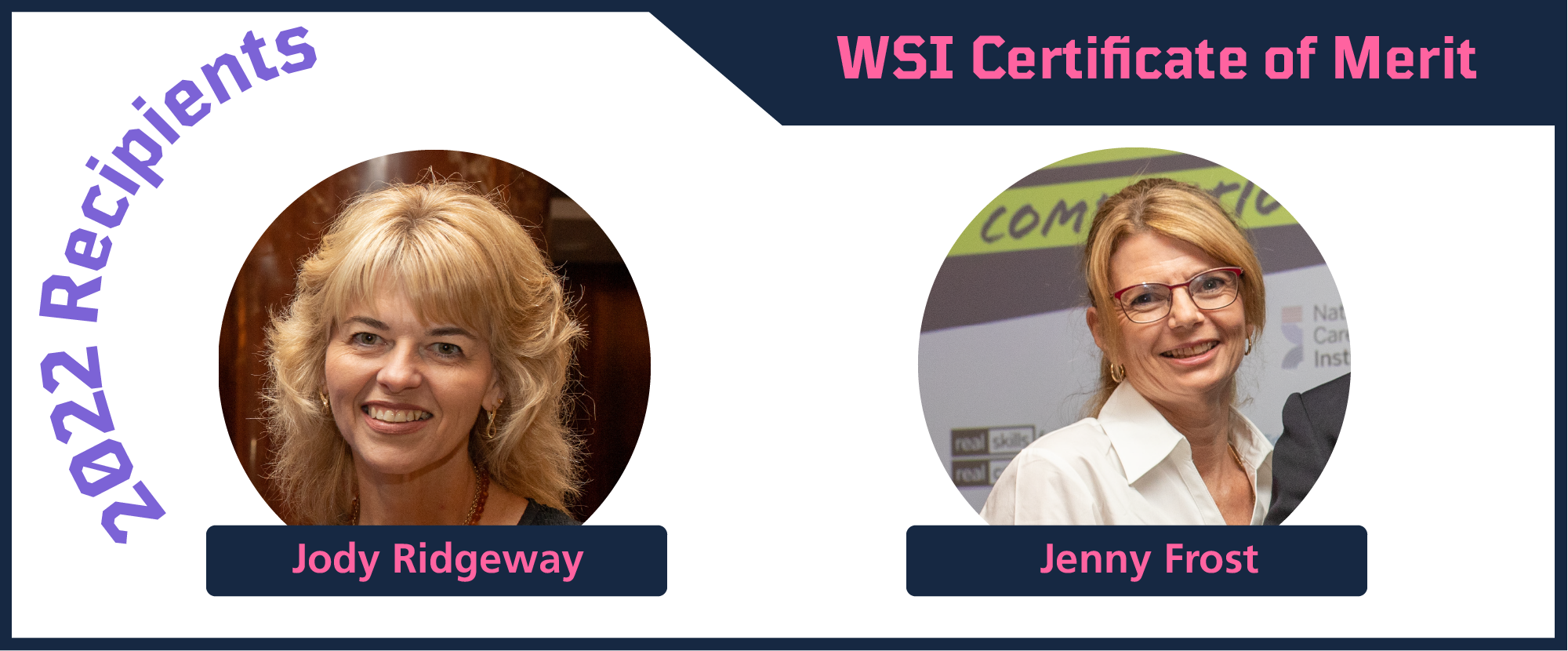 WorldSkills Australia - Financial Statements Year Ending 30 June 2022