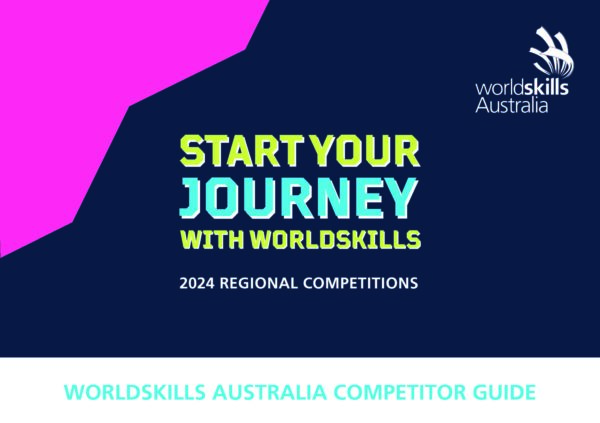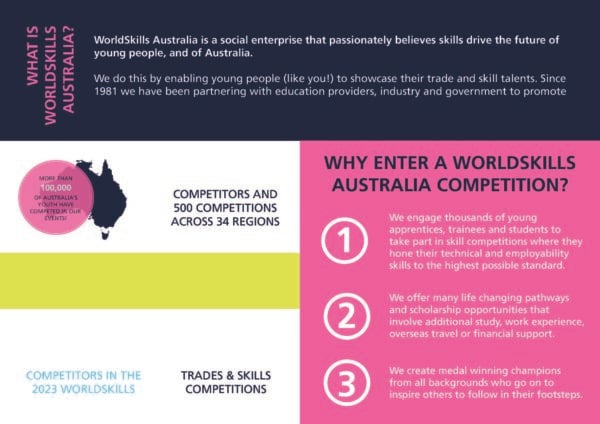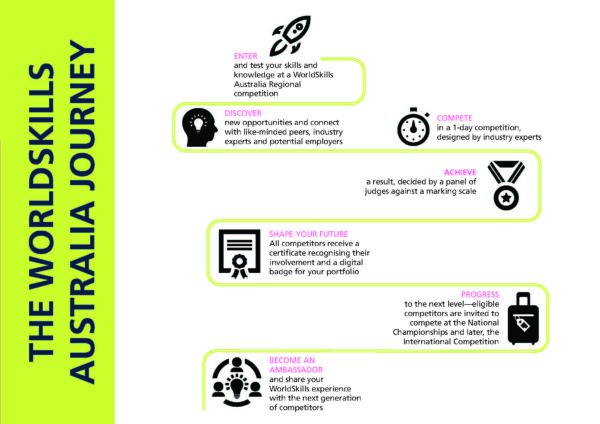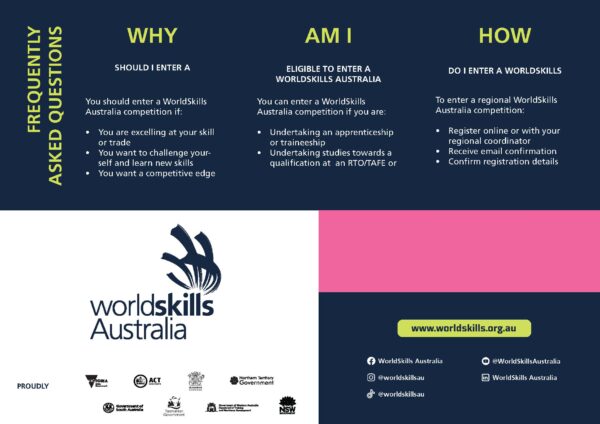 Looking to enter a competition?
Enquire to your main region contact regarding 2024 Regional Competitions.
Ready to Start Your Journey? You can nominate yourself, or a teacher, training provider or employer can nominate you.
We recommend you discuss taking part with your training provider and employer first.
If you are unsure which region you are in, you can contact any region main contact for assistance.