Gaby Ware
WorldSkills Abu Dhabi 2017
Best of Nation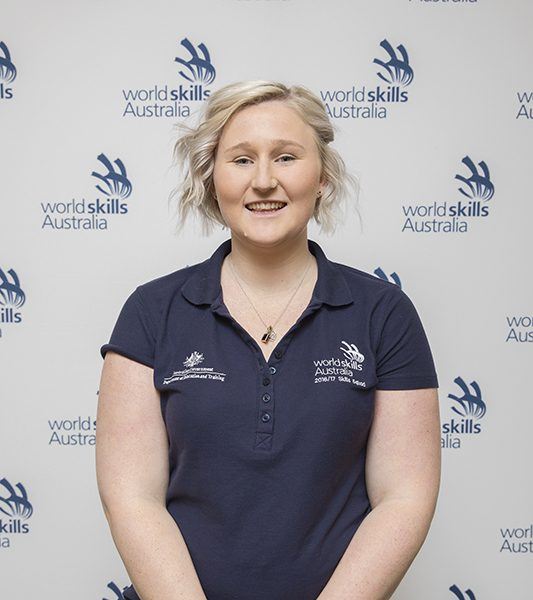 Gaby is a sporty and talkative young woman committed to success at WorldSkills and in her trade of hairdressing.
She knew from a very young age that she wanted to be a hairdresser and has stayed with this dream, continuing her education and skill development.
A previous competitor who worked with Gaby inspired her to enter WorldSkills.
"It was from watching her prepare herself for the competition and the work she was doing that amazed me."
Through her WorldSkills experience, Gaby has become more confident and been able to build her clientele.
"The best part about my job is getting to make people feel good by making their hair look beautiful."
Gaby attributes her success to her enthusiasm and willingness to put herself out there and have new experiences.
"It wasn't easy, you've got to have a lot of patience and dedication, but when you look back at what you have achieved or done, you won't regret it."
Expert
Donna

DeMaria

Chief Expert in Hairdressing, Donna DeMaria's passion for her industry shines through over two decades of dedication to her mentees.

Donna says the best part of being involved in WorldSkills Australia is the chance for her to get to learn new skills, challenge herself, network with your follow industry peers, and you have the opportunity to make a different in a young persons' life.

She also is enthusiastic about the benefits gained by competitors – WorldSkills competitions give you opportunity to meet amazing people, learn new skills and be involved in something that is so positive for you both personally and professionally.