Thank you for helping the WorldSkills Australia National Championships become a reality!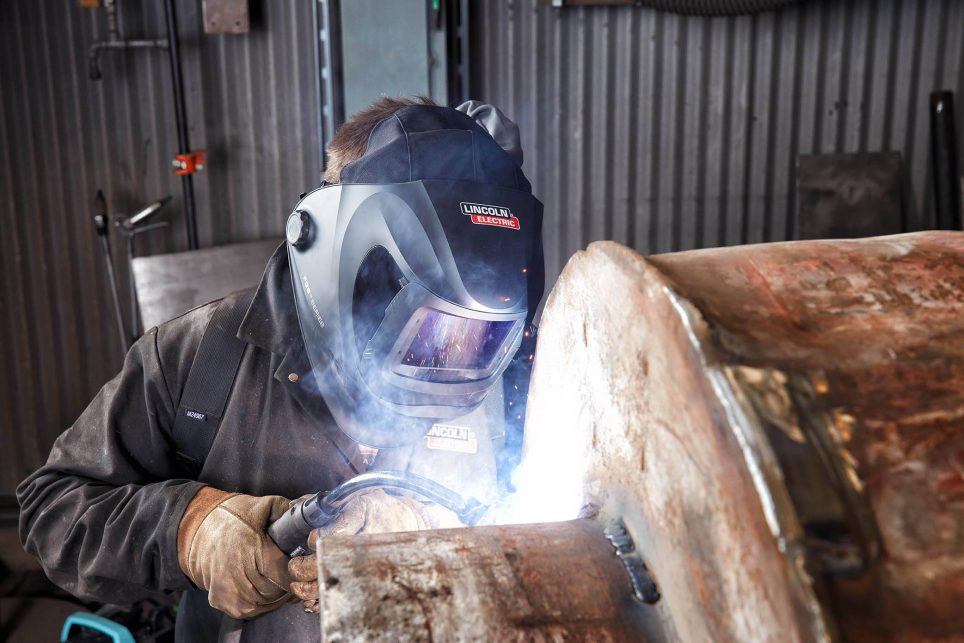 In what is an extremely challenging time to organise events, we're thrilled that our WorldSkills Australia National Championships in Perth, as well as satellite events in Queensland and South Australia, were such an enormous success last week.
Over three exciting days, over 50 exhilarating skills and trade competitions were held across multiple locations, while visitors to our flagship event at the Perth Convention and Exhibition Centre were able to immerse themselves in cutting edge VR and tech at the new STEMhub, get hands on at our Try'aSkill demo areas, and explore the myriad career pathways ahead of them.
If you missed watching our livestreams last week, we have some highlights available on our social media pages.
We'd like to take this opportunity to thank everyone who made these events possible – our generous partners and supporters, our dedicated volunteers and of course our competitors, whose passion for trades and skills are at the heart of everything we do.
The 2021 WorldSkills Australia National Championships would not be possible without our valuable event and education partners:

Event Partners
---
Annual Report 2020-21
WorldSkills Australia is proud to present our Annual Report for 2020-21.
In a challenging landscape, our organisation was able to adapt and find innovative new ways to deliver programmes and meet our goals of supporting and promoting skills excellence in Australia.
To view the report, and discover more about what we achieved, click the button below.
---
Worldskills Australia
Empowering Excellence in Young Australians Since 1981
We believe that skills drive the future of young people and Australia. Since 1981, we've championed skills excellence in vocational, technological and service-oriented careers and helped over 100,000 people compete in national and international skill competitions. We're passionate because skills grow careers, foster life-long partnerships, and build successful communities!
---
Get involved
Everyone's invited to be part of the WorldSkills Australia story. Discover how you could compete, lend a hand, or help us promote skills for young Australians.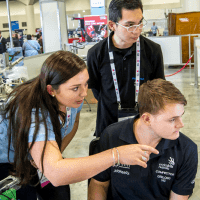 Student & Trainees
Calling all students, trainees, and future industry leaders! If you're thinking about your career, now's the time to register to attend our National Championships. Discover skills and trade career pathways, claim front row at one of our 50 competitions, or test-drive a career at a Try'aSkill station.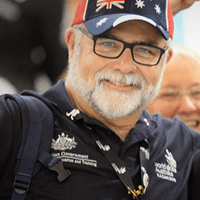 Parents & Caregivers
Help your child make an informed choice about their future career. Our skill competitions are a fun, educational and engaging way for young people to learn about career pathways. Give them hands-on experience at one of our Try'aSkill stations and watch our skilled stars at their best.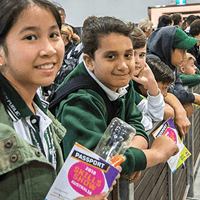 Teachers & Career Advisors
Kick start career conversations with your students. Our competitions give students a captivating opportunity to see skills in action. Help them learn about different industries, discover exciting job pathways, and see if Vocational Education & Training could be right for them.
What We Do
We partner with businesses, schools, and Governments to help young people learn about skills, achieve excellence, and kick start their careers. We're pretty skilled, too! Here are our core programs:
---
Representing my state at the National Championships was incredible! The feeling of competing amongst so many talented and passionate people was electric!
Patrick Keating
WorldSkills Australia National Champion & Skillaroo 2019
---
News
23/12/2021
After a grueling round of competitions, set against the ever-challenging backdrop of COVID-19 restrictions, WorldSkills Australia is pleased to announce we have officially selected our 2022 Skills Squad! The Skills Squad is the first step for our competitors looking to...
Read more
---
06/12/2021
Jody Ridgeway is Faculty Director for the Faculty for Trades and Resources at TAFE Queensland (East Region), the East Coast ...
Read more
---
16/11/2021
Top 100 Women is an online professional platform for women in the broader construction sector, providing members with access to greater ...
Read more
SkillNews is WorldSkills Australia's monthly e-newsletter. Sign up now to receive regular updates on competitions, volunteer opportunities and much more.
---
Partners
Teamwork makes the dream work! Our partnerships with businesses, organisations, and training organisations
play a vital role in bringing the magic of WorldSkills to life.