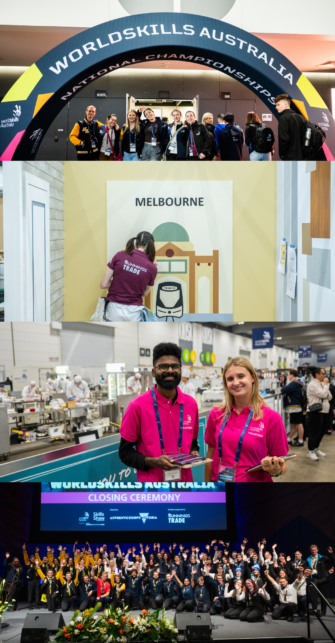 We congratulate all those who participated and wish to acknowledge all the winners from the 2023 National Championships, held in Melbourne on 17-19 August.
180 young apprentices and trainees were presented with medals at a ceremony on Sunday evening, which was attended by the Honourable  Gayle Tierney MLC, Minister for Training and Skills, Higher Education and Agriculture, Dr Michelle Ananda-Rajah MP and invited guests.
Just under 27,000 visitors attended the event, with the majority comprising school students seeking to learn more about the opportunities that vocational, technological and service-oriented careers can unlock. The Honourable Brendan O'Connor MP, Minister for Skills and Training was given a guided tour of the halls for a preview before the event opened to the public.
The winners came from across 59 skills, including plumbing, hairdressing, cyber security, cookery and many more.
Winners from the National Championships may be eligible to be considered for selection in the National Team, who will represent Australia at the 47th WorldSkills International Competition, to be held in Lyon in September 2024.
The National Championships was supported by almost 300 volunteers, including judges, site crew, skill managers, assessment advisors and team leaders.
Our CEO, Trevor Schwenke, said: "We were thrilled to bring our biggest and best National Championships to our hometown of Melbourne. It was terrific to see the number of participants across such a vast range of skill categories. We are looking forward to working with each state and territory to make our 2025 Brisbane Championships even bigger."
The National Championships was a filming location for the Channel 7 Better Homes and Gardens crew, with presenters Johanna Griggs, Adam Dovile and Aimee Stanton meeting our competitors and experts across many of the skills at the MCEC and offsite.
WorldSkills Australia would like to acknowledge and thank the following key partners and sponsors:
– National Careers Institute
– Apprenticeships Victoria
– Bunnings Trade
We would also like to thank its industry Partners, Supporters, and the Training Providers in each state, who collaborated with WorldSkills Australia and provided their facilities, equipment and resources to ensure the event was successful.
2025 National Championships - Brisbane
DAYS
HOURS
MINS
SECS
---
What is WorldSkills Australia?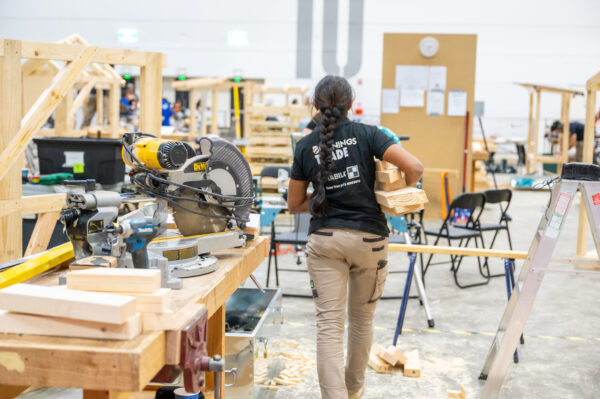 At WorldSkills Australia, we want one thing: for young Australians to have access to vocational education and training that measures up on an international stage.
Why? Because we know that skills and trades are critical for building thriving economies, productive communities and confident young members of society. We know that skills excellence opens up career pathways and opportunities for our young people. And we know that skills and trades shape the world around us.
The main way we support skills excellence in Australia is through our skills competitions – which we've been running for over 40 years. Skill competitions happen at a regional, national and international level, and allow young people to benchmark their skill level against their peers.
Competitors who do well at a regional competition are invited to compete at the national championships, where tens of thousands of spectators watch Australia's best trades and skills talent compete. From there, you may even be asked to join the Skills Squad, where you'll have the opportunity to travel internationally and test yourself against the best trades and skills talent in the world.
Competing in a WorldSkills competition opens up pathways you never even thought possible. Get started on your journey today.
What are skill competitions?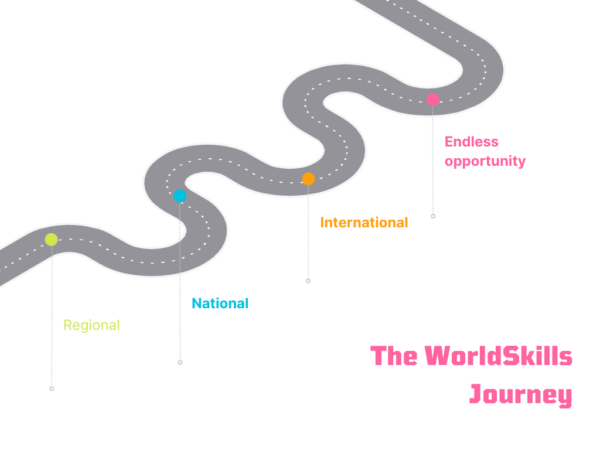 Skill competitions are an opportunity for Australia's trainees and apprentices to test their skills and knowledge in their chosen field against their peers.
Competitors first participate in a regional competition – usually held at a school or training organisation – where they test their skills against others in their region. People who  perform well at the regional competition will spend the next several months training for the National Championships – an exciting, three-day competition where regional winners from all across the country meet up to compete, network and learn. From there, national medalists may be invited to train for the International Competition. This competition, run in a different city every two years, sees the very best skills talent from all over the world compete over four days.
Held every two years, the National Championships are the biggest trades and skills competition in the country. The next one is due to be held in Melbourne in August 2023, and will consist of more than 50 competitions and loads of Try'aSkill booths where you can try your hand at different trades and skills.
What can I expect at a National Championship?

When you attend a WorldSkills Australia National Championship, you're not just witnessing some of Australia's best trades and skills talent show off their talent
You'll also:
Try out a number of skills and trades at our Try'aSkill booths

Learn just how many career pathways are available to you via the vocational education and training
Witness the best trainees and apprentices in Australia compete for gold

Talk to the employers, training organisations and skills organisations who build opportunities in trades and skills
Hear from industry leaders and WorldSkills success stories

Get the information you need to make informed decisions about your education and career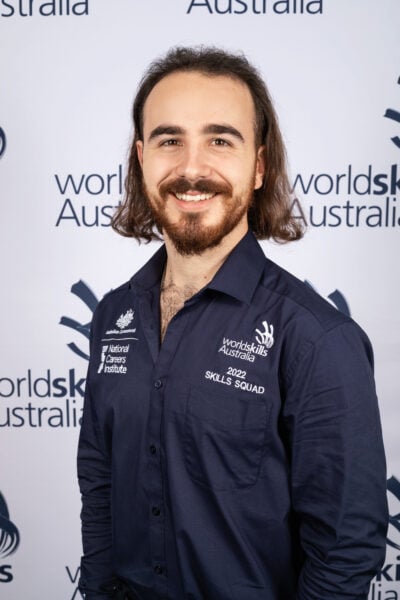 "Despite being a truly chaotic time and being very uncertain at times I think that I have undoubtably become a more confident and sure person at the end of all this. I really enjoyed the experience of representing my country and being able to learn about other skills that weren't just jewellery through watching the training of the other Skillaroos. I don't think I could recommend WorldSkills enough to anyone looking to get into it. It'll put you through the fires of challenge and adversity but you'll come out a stronger and wiser person on the other side. Thank you very much to everyone who has helped me along the way and all the support I've received from not just my expert but everyone on the WorldSkills Australia team. I wouldn't have been able to do it without you all."
Charles Farrar
Gold Medal in Jewellery at the 2021 WorldSkills National Championships