What is WorldSkills Australia?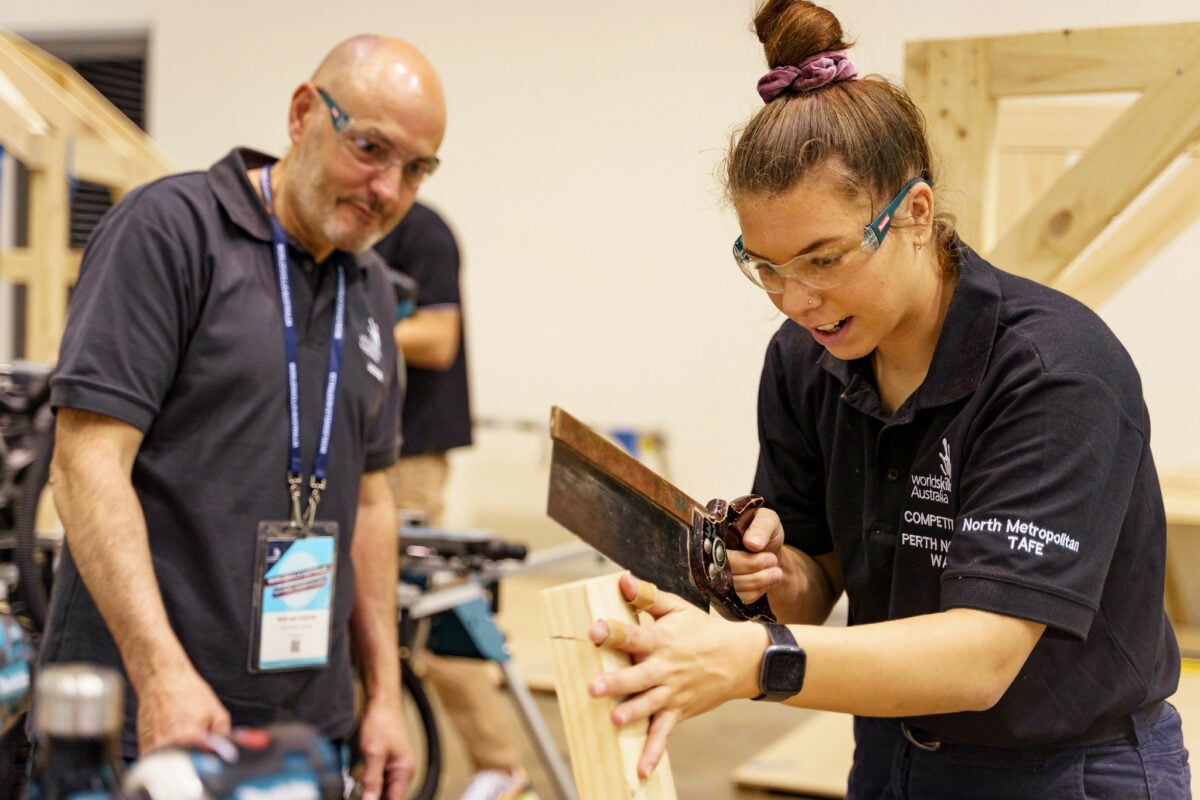 At WorldSkills Australia, we want one thing: for young Australians to have access to vocational education and training that measures up on an international stage.
Why? Because we know that skills and trades are critical for building thriving economies, productive communities and confident young members of society. We know that skills excellence opens up career pathways and opportunities for our young people. And we know that skills and trades shape the world around us.
Our main way we support skills excellence in Australia is through our skills competitions – which we've been running for over 40 years. Skill competitions happen at a regional, national and international level, and allow young people to benchmark their skill level against their peers.
Competitors who do well at a regional competition are invited to compete at the national championships, where tens of thousands of spectators watch Australia's best trades and skills talent compete. From there, you may even be asked to join the Skills Squad, where you'll have the opportunity to travel internationally and test yourself against the best trades and skills talent in the world.
Competing in a WorldSkills competition opens up pathways you never even thought possible. Get started on your journey today.
What are skill competitions?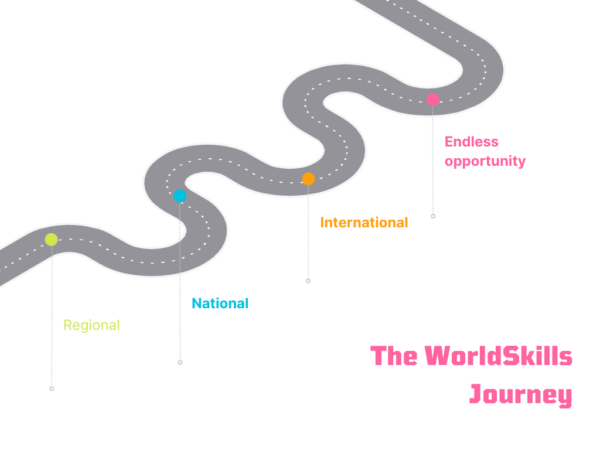 Skill competitions are an opportunity to test your skills and knowledge in your chosen field against your peers.
You'll first participate in regional competition – usually held at your school or training organisation – and test your skills against others in your region. If you perform well at the regional competition, you'll spend the next several months training for the National Championships – an exciting, three-day competition where regional winners from all across the country meet up to compete, network and learn. From there, national medalists may be invited to train for the International Competition. This competition, run in a different city every two years, sees the very best skills talent from all over the world compete over four days.
If you make it to the International Competition, you'll be part of an elite group – we only send around 20 Australian competitors to each International. No matter how you perform internationally, you can expect new opportunities to open up to you upon your return, including scholarships, mentorships and ambassadorships.
Why should I enter?
When you enter a WorldSkills competition, you are taking the first step on a journey that can change your life.
WorldSkills alumni become business owners, industry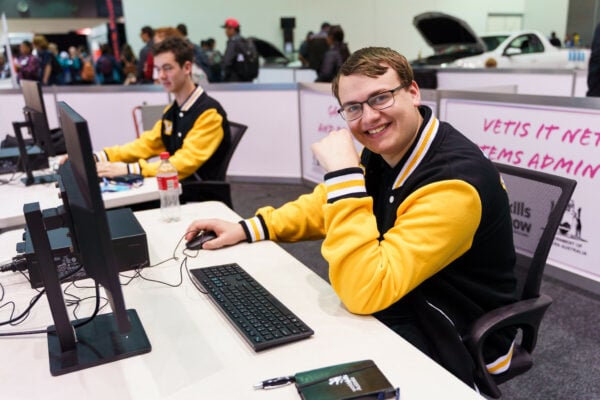 leaders and often go on to win further accolades in their field. You'll also:
Have the opportunity to network with leaders in your industry
Acquire valuable skills in time management, leadership and attention to detail
Gain access to media training, brand building support and PR opportunities
Become better and faster at your skill – WorldSkills alumni overwhelmingly report that training for competitions significantly improves the accuracy, speed and quality of their work
Gain access to our digital badging program, allowing you to add verified details of your participation on your CV, LinkedIn profile or email signature
Have the opportunity to represent your state on the national stage
Have the opportunity to represent your country on the global stage
Make new friends, travel and expand your ideas of where your trade can take you
---
Where can I compete?
WorldSkills Australia runs regional competitions in 34 regions nationwide. Find your region below:
---
---
Ready to learn more?
Regional competitions for 2022 have almost finished, and the next round of competitions begins in 2024. To find out more about competitions and how to get involved, subscribe to our monthly newsletter, Skills News.
---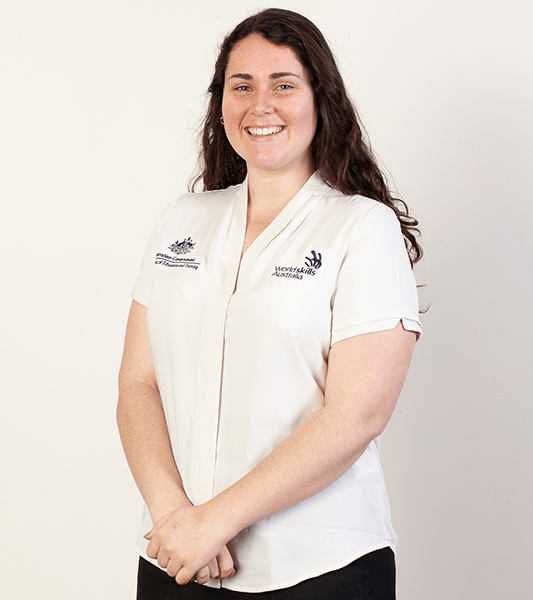 "I wouldn't be half the tradie that I am without WorldSkills Australia and their ongoing support for women in trades and skills. I started the next chapter of my life with WorldSkills Australia and since then have never looked back, they create a platform to showcase excellence at a regional, national and international level and I was fortunate to experience all three.
I have excelled in all aspects of life since competing in a WorldSkills Regional Competition whether it be through employment, buying a property or encouraging others to look at VET as a fantastic career pathway."
MAXINE COLLIGAN
Silver Medal in Car Painting at the 2019 WorldSkills International Competition in Kazan
Frequently Asked Questions
Are there any costs associated with entering?
Regional competitions are free to enter.
Are there age limits for competitors?
There is no age criteria to enter the Regionals, however to be eligible to proceed to the 2023 National Championships or the 2024 International, the following age ruling will apply.
National Championships
A competitor at the WorldSkills Australia National Championships should not be older than 24 years in the year of Competition (For 2023 – Born on or after 1 Jan 1999)
International Competition
A Competitor at the WorldSkills Competition must not be older than 22 in the year of the Competition. (For 2024 Lyon, France – Born on or after 1 January 2002)
Competitors in Additive Manufacturing, Cloud Computing, Cyber Security, Digital Construction, Industry 4.0 and Mechatronics, must not be older than 25 years in the year of the Competition. (For 2024 Lyon, France – Born on or after  1 Jan 1999)
When and where is the next National Championships?
The next National Championships will be held in 2025 located in Brisbane.