Victoria's biggest careers event for 2023 is coming!
DAYS
HOURS
MINS
SECS
---
What is WorldSkills Australia?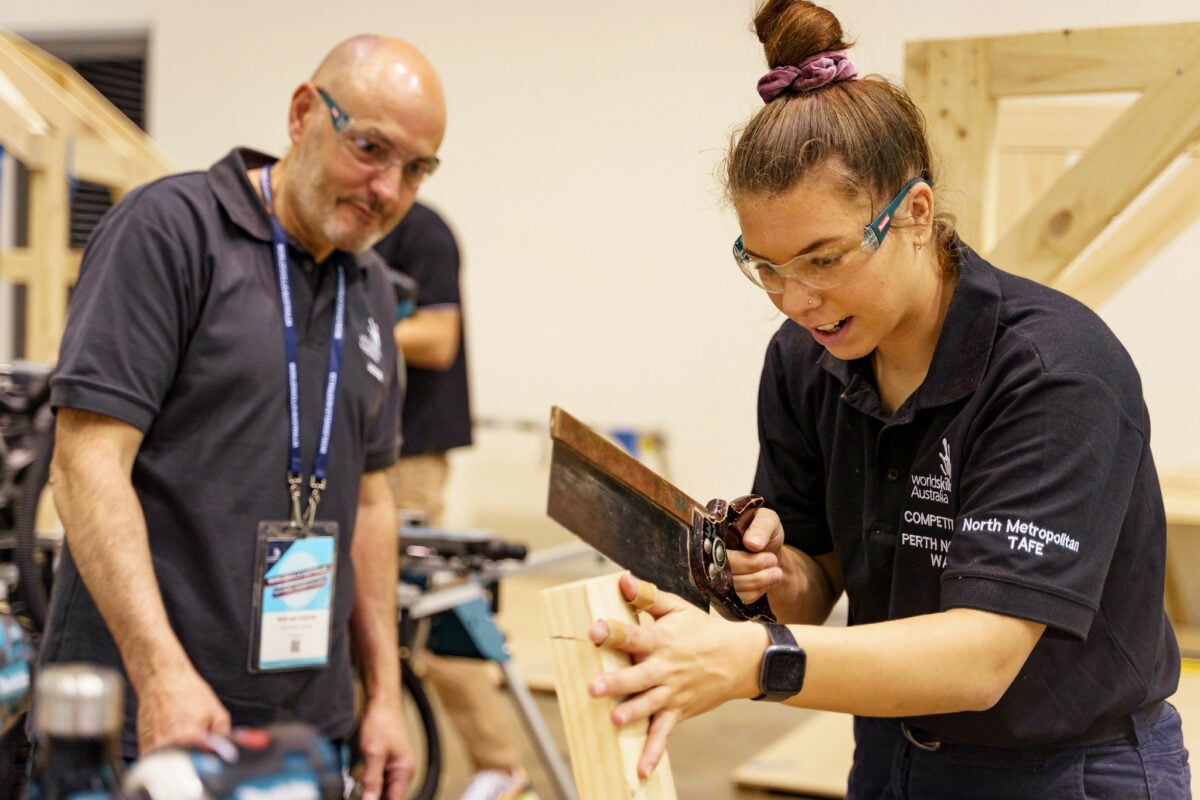 At WorldSkills Australia, we want one thing: for young Australians to have access to vocational education and training that measures up on an international stage.
Why? Because we know that skills and trades are critical for building thriving economies, productive communities and confident young members of society. We know that skills excellence opens up career pathways and opportunities for our young people. And we know that skills and trades shape the world around us.
The main way we support skills excellence in Australia is through our skills competitions – which we've been running for over 40 years. Skill competitions happen at a regional, national and international level, and allow young people to benchmark their skill level against their peers.
Competitors who do well at a regional competition are invited to compete at the national championships, where tens of thousands of spectators watch Australia's best trades and skills talent compete. From there, you may even be asked to join the Skills Squad, where you'll have the opportunity to travel internationally and test yourself against the best trades and skills talent in the world.
Competing in a WorldSkills competition opens up pathways you never even thought possible. Get started on your journey today.
What are skill competitions?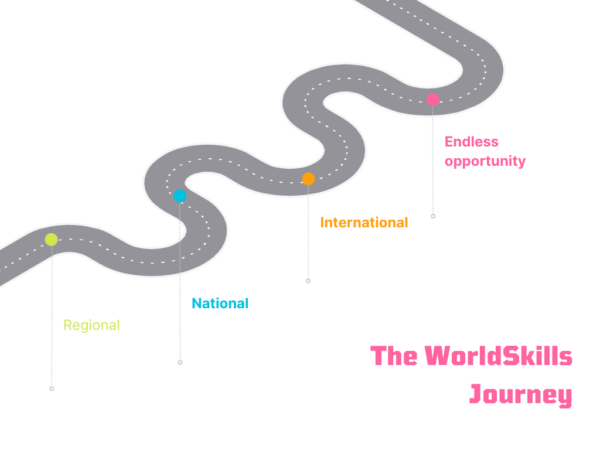 Skill competitions are an opportunity for Australia's trainees and apprentices to test their skills and knowledge in their chosen field against their peers.
Competitors first participate in a regional competition – usually held at a school or training organisation – where they test their skills against others in their region. People who  perform well at the regional competition will spend the next several months training for the National Championships – an exciting, three-day competition where regional winners from all across the country meet up to compete, network and learn. From there, national medalists may be invited to train for the International Competition. This competition, run in a different city every two years, sees the very best skills talent from all over the world compete over four days.
Held every two years, the National Championships are the biggest trades and skills competition in the country. The next one is due to be held in Melbourne in August 2023, and will consist of more than 50 competitions and loads of Try'aSkill booths where you can try your hand at different trades and skills.
What can I expect at a National Championship?

When you attend a WorldSkills Australia National Championship, you're not just witnessing some of Australia's best trades and skills talent show off their talent
You'll also:
Try out a number of skills and trades at our Try'aSkill booths

Learn just how many career pathways are available to you via the vocational education and training
Witness the best trainees and apprentices in Australia compete for gold

Talk to the employers, training organisations and skills organisations who build opportunities in trades and skills
Hear from industry leaders and WorldSkills success stories

Get the information you need to make informed decisions about your education and career
---
Register for tickets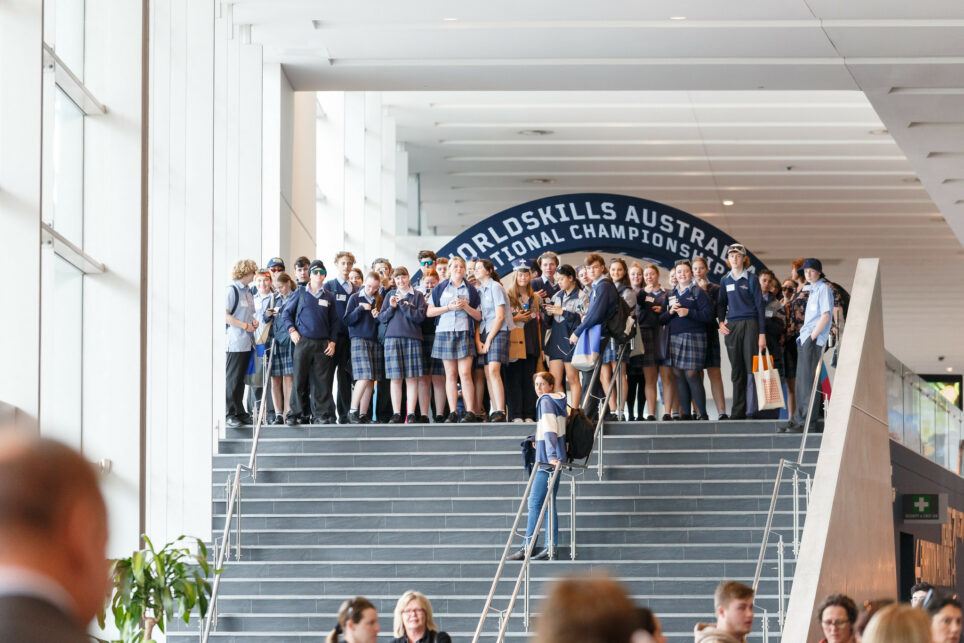 Tickets for the 2023 WorldSkills Australia National Championships & Skills Show are now open for both school groups and general public.
Tickets are free, and guarantee you entry to both the WorldSkills Australia National Championships & Skills Show, and the Victorian Careers and Employment Expo.
Attendees will:
Learn about career pathways, and gain insights from over 100 education providers and employers.
Witness over 60 skills on display and see the best apprentices and trainees from across Australia compete in skill-based competitions which run over the 3 days.
Try their hand at a wide range of skills and trades, at our hands-on Try'aSkill booths
---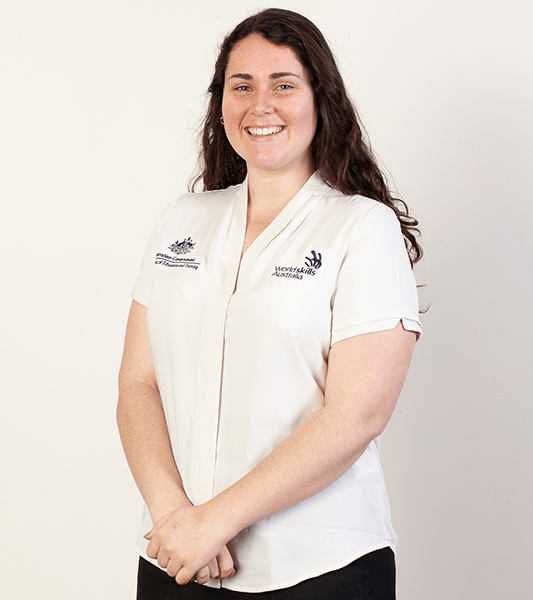 "I wouldn't be half the tradie that I am without WorldSkills Australia and their ongoing support for women in trades and skills. I started the next chapter of my life with WorldSkills Australia and since then have never looked back, they create a platform to showcase excellence at a regional, national and international level and I was fortunate to experience all three.
I have excelled in all aspects of life since competing in a WorldSkills Regional Competition whether it be through employment, buying a property or encouraging others to look at VET as a fantastic career pathway."
MAXINE COLLIGAN
Silver Medal in Car Painting at the 2019 WorldSkills International Competition in Kazan
Frequently Asked Questions
When will the National Championships be held?
The next National Championships will be held on August 17-19 2023.
Where will the event be held?
The 2023 National Championships will be held at the Melbourne Convention and Exhibition Centre.
Do you accept bookings for school groups?
Yes! Please visit this link to register your school group.