National Skills Week: Introducing Bryce Campbell and Georgia Cazdow, Cyber Security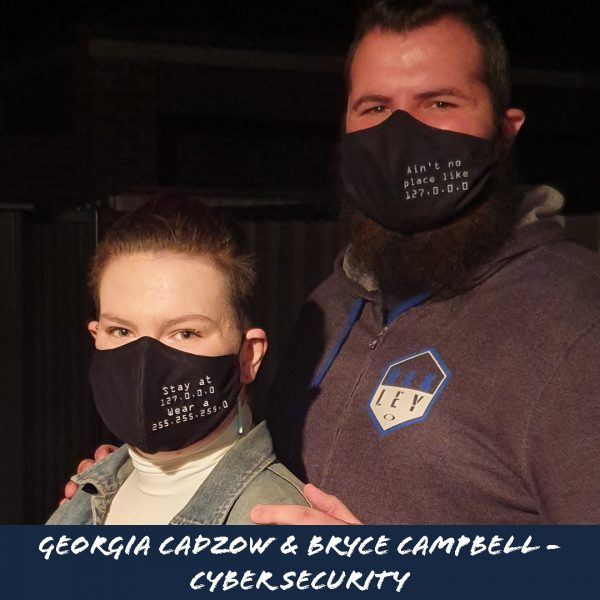 As they prepare for the WorldSkills Australia National Championships in 2021, powerhouse Cyber Security duo Bryce Campbell and Georgia Cadzow know they have an advantage over the teams they'll be competing against.
Where other teams may be working on building those key features of a successful team – such as trust, respect and communication – Georgia and Bryce, who have been dating for two and a half years, already have that on lock.
The pair, who are studying at Box Hill Institute in Melbourne, have both long had an interest in IT, and decided this year to start building their skills in the industry.
Strengthening their team even further is the fact that Bryce and Georgia have different, but very complementary skillsets, with Bryce showing a talent for offence, and Georgia having an affinity for defence.
While some industries are seeing significantly reduced demand in the wake of the covid-19 pandemic, cyber security is not one of them. In fact, skills in cyber security are more in demand than ever, with attackers taking advantage of the fact that so many organisations are currently running on skeleton staff.
As well as training for Nationals, Georgia and Bryce are starting to think about where their careers in cyber security will take them. Georgia, who previously studied Fashion Marketing and has a flair for design, is looking towards Cyber Forensics or Network Design, while Bryce is looking towards Penetration Testing.
While the pair have high hopes for winning big at the WorldSkills Australia National Championships next year, it looks like no matter where they land, they both have successful careers ahead of them.