Career Opportunities with Pallion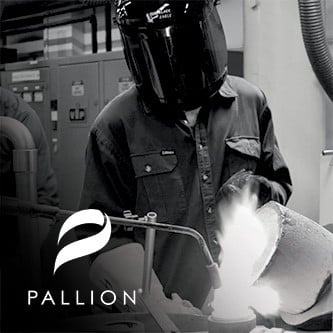 You know Pallion as being the largest precious metal services group in Australasia, but did you know that in addition to providing career opportunities for Jewellers they also are looking for people in a diverse array of skills from graphic design to engineers.
As a top 5 Australian private company, this multi-national group operates facilities throughout Australia, Hong Kong and mainland China. Pallion designs, manufactures and distributes precious metal products and related services. Pallion entities offer the following services: Bullion: Refining and Minting: Casting and Jewellery: Fabricated Metals: Findings and Vaulting.
Pallion is a real Australian manufacturing industry success story. As Australasia's largest private precious metal services group, Pallion is committed to supporting the precious metals industry and proudly employs hundreds of Australians.
Utilising the latest technologies, the mission of Pallion is to deliver superior quality, service and value to the precious metals industry.
Pallion is our clients' partner in precious metals and as a part of the Pallion family: you play an integral part in ensuring that all our clients experience the benefits of this partnership.
At Pallion, we pride ourselves on our people. We recruit the best so that we can deliver the best. We encourage individuality, performance and commitment. With those things in mind, I personally wish you a long, happy and rewarding career at Pallion.
If you or someone you know is looking for a leg-up in their career please get in touch with our People and Culture Department: Pallion PCD email: pcd@pallion.com