Follow our Skillaroos!
In just a few weeks our Skillaroos will be preparing to take on the world's best in Abu Dhabi at the 44th WorldSkills International competition. We will be following their journey closely across all our social media channels throughout the competition days from the 15th-18th October.
We've prepared a calendar with all the international activities so you can follow our Skillaroos throughout their entire trip through Abu Dhabi.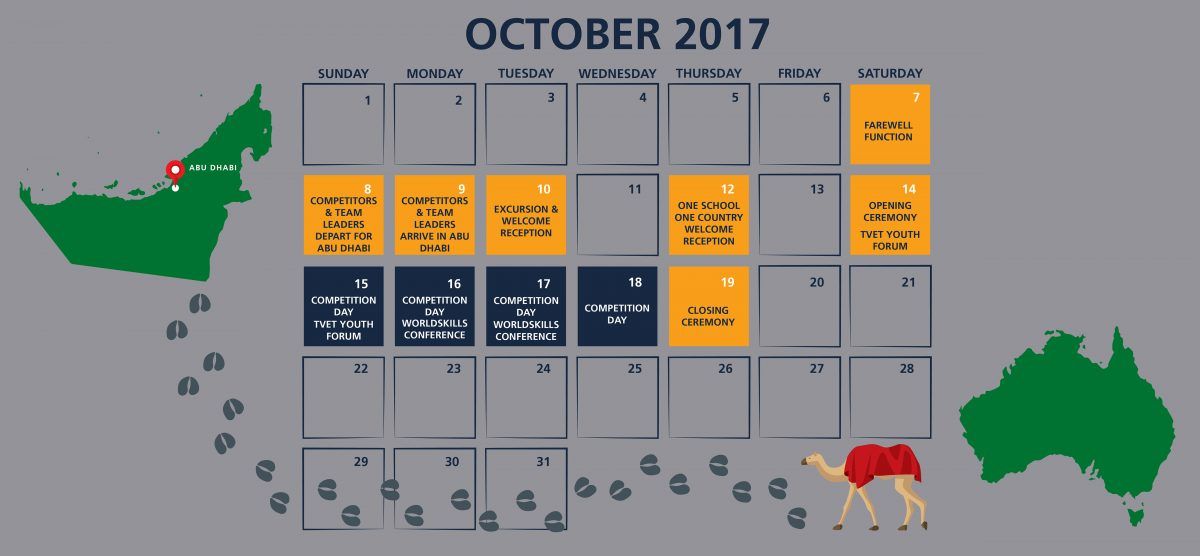 Download this calendar
Follow and support our Skillaroos on social