National Skills Week
National Skills Week was the perfect opportunity to celebrate the champions of Australia's strong VET sector, and to showcase the breadth and depth of talent that exists throughout dozens of skills all around the nation.
WorldSkills was proud to be a supporter of the week-long celebrations. Throughout the week we participated in a variety of activities which demonstrated the diversity and increasing value of trades and skills to the Australian economy.
Founder of National Skills Week, SkillsOne CEO and our WorldSkills Australia Chair Brian Wexham expressed his thoughts on the event:
"This year is the seventh consecutive year, we have run National Skills Week, with the week proving an opportunity to celebrate the achievements of vocational learners across the country. The more success stories and positive outcomes of vocational training we can share, the more people will realise VET training is a first-choice pathway, leading to long term employment outcomes," said Brian Wexham, CEO SkillsOne.
Throughout the week, some of our Skillaroos were also involved in various events all around the country.
28 August
National Skills Week 2017 was launched nationally in QLD on Monday 28th August at the Gold Coast Sports and Leisure Centre, Carrara. SkillsOne hosted the event with our CEO, Brett Judd the official MC.
The event enjoyed speaking appearances by The Hon. Karen Andrews MP, Assistant Minister for Vocational Education and Skills (video message), Steven Koch Assistant Director- General Queensland Department of Education and Training, Karen Dickinson General Manager of TAFE Queensland. The event was also attended by our Queensland Skillaroos, Emilia Montague (Restaurant Service) and Nathan McHugh (Refrigeration & Airconditioning), and Nathan's expert Carl Balke (Refrigeration & Airconditioning).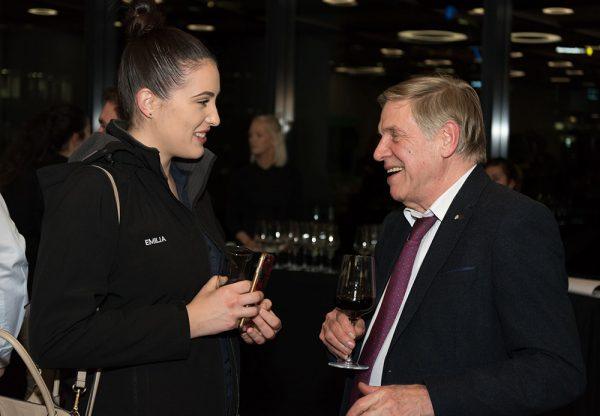 29 August
SkillsOne and Apprenticeship Support Australia teamed up to bring employers and small business owners a showcase like never before, with Grammy-nominated singer-songwriter and lead singer of INXS, Ciaran Gribbin, joining the celebrations of National Skills Week 2017.
In addition to hearing from Ciaran, they discussed:
Benefit of bringing apprentices into your business
Incentives and funding
How to bring an apprentice into your business. Is your business ready?
The benefits of upskilling staff
Tips on staff and apprentice retention
Resources for employers
 30 August
National Skills Week 2017 was launched in NSW on Wednesday 30th August at Lendlease Harbourside Room in Barangaroo, by The Hon. John Barilaro MP, NSW Deputy Premier, Minister for Regional Development NSW, Skills & Small Business.
Founder of National Skills Week and SkillsOne CEO, Brian Wexham hosted the event, which enjoyed speaking appearances by TAFE NSW Managing Director Jon Black, General Manager Lendlease – Building Joel Stringer,2016 NSW and Australian VET Teacher trainer of the year Donna Colombini and a performance by the Australian Institute of Music.
The winners of the 2017 Heroes of Traditional Trades Photographic Competition were also announced by Mary Knaggs, Vice President ICOMOS Australia.
The evening's proceedings celebrated this year's theme "More Than You Know" featuring skill displays by staff and students from TAFE NSW, including floristry, fashion, hair & beauty, music, visual merchandising and innovative new sectors such as drones.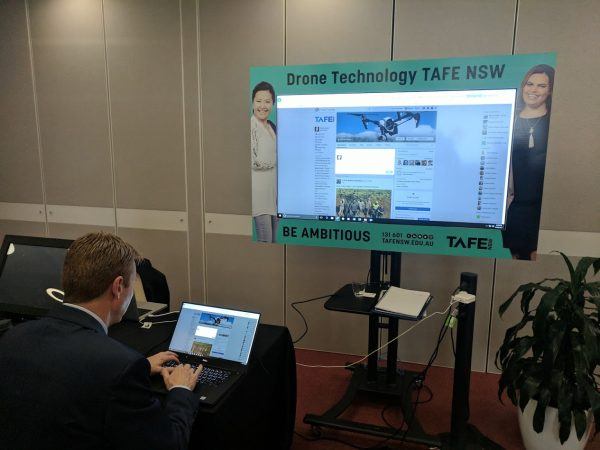 Some of our platinum partners, CBA and Didasko Learning Resources attended the event to support a number of our Skillaroos and their experts who were part of a panel discussion including Emilia Montague (Restaurant Service); Lily Campbell (Beauty Therapy); Lousie Azzopardi (Heavy Vehicle Maintainence); Dylan Bolch (Welding); Brayden Gauci (Wall & Floor Tiling); Mary George (Patisserie & Confectionery) and Experts Herve Boutin (Patisserie & Confectionery); Allen Hill (Carpentry); and David Bartolo (3D Digital Game Art) faciliated by CEO, Brett Judd.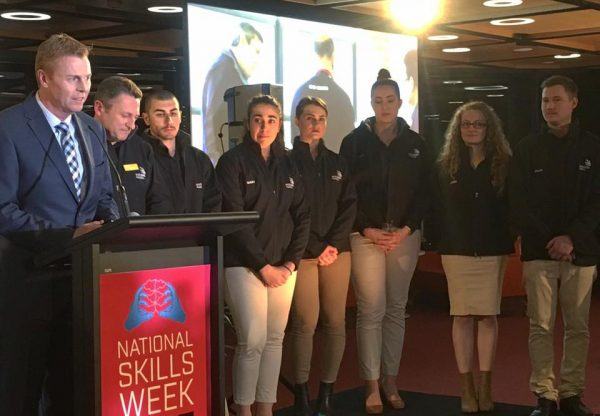 7 September
7th September  
CEO Brett Judd spoke at the TAFE Directors Australia Convention in Adelaide. Attendees from around the country heard first-hand the impact that participating in a WorldSkills competition can have thanks to a great discussion with local Skillaroo Ryan Grieger