Business Events Perth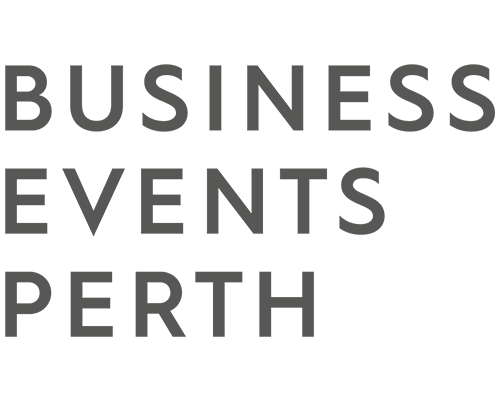 Business Events Perth helps create inspiring business events in Western Australia through our in-depth knowledge of the extraordinary experiences, venues and world-renowned experts, on offer here.
Our bank of in-house expertise means a meeting, incentive or exhibition planner can access the latest market intelligence and on-the-ground local support when planning a business event on Australia's sunny west coast.
Business Events Perth offers a range of in-kind and event funding support to business event organisers considering Perth and Western Australia as the destination for their next business event.
BE Perth secures hundreds of national and international business events for Western Australia annually, creating a significant impact on the State's economy. Business events are a front door for trade and investment, creating jobs and opportunities to exchange knowledge, and showcasing the expertise of Western Australian businesses, researchers, institutions and start-ups in key sectors. In 2019/2020, events secured by BE Perth generated more than $141 million for the local WA economy.
As a not-for-profit organisation, BE Perth attracts business events to Western Australia by working in partnership with industry bodies and our affiliated base of members, ultimately bringing thousands of delegates each year to the State to meet, connect, and collaborate.
We know what Western Australia has to offer and we know what you need to stage a successful event. So, let us help you make your next business event the huge success you want it to be.