Construction Training Fund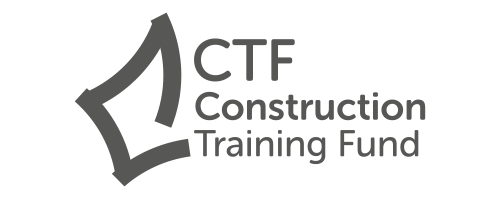 Construction Training Fund (CTF) are a statutory authority that collects a levy to offset training costs for WA's building and construction industry meet demand for skilled workers. CTF collects a 0.2 per cent levy on WA construction projects valued at more than $20,000. The levy is used to offset the cost of training a diverse, skilled, job-ready workforce.
Our vision is for a safe, skilled and sustainable construction industry that is a career of choice for people from all backgrounds.
CTF offer grants of up to $21,000 to employers to reduce the cost of employing apprentices and trainees, and our Supplementary Skills program offers rebates of up to 80 per cent of the cost of approved short training courses.
We also operate the Construction Futures Centre which is inspiring the next generation of WA construction workers. It features hands-on displays, arcade-style games and virtual reality simulators. The centre is a valuable tool for educating young people, industry and the community about the variety of jobs in construction.
CTF is managed by a Board of industry representatives and an independent chairperson, and also carries out the role of the Construction Training Council, which works closely with industry stakeholders and provides advice to the Government and the State Training Board to ensure that training meets the needs of one of Western Australia's biggest and most diverse industries.