North Metropolitan TAFE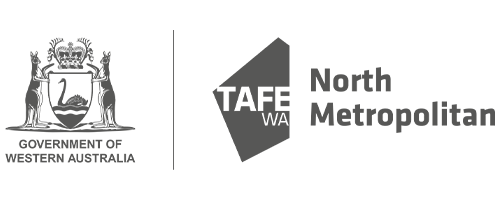 Whether you're just starting out in the workforce, looking to upskill, change careers or return to work, North Metropolitan TAFE (NMTAFE) can provide you with the skills you need for your future job.
NMTAFE is WA's largest TAFE college with ten campuses across the central, greater north and north eastern metropolitan regions of Perth. Our expert lecturers who are connected to industry, use modern equipment and technology to deliver 400+ courses to more than 30,000 students each year.
Many courses are delivered in simulated environments such as hospital wards, aged care and disability facilities, an underground mine, restaurants, beauty/massage/hairdressing clinics. This means you'll obtain skills that are current, relevant and demanded by industry, giving you a competitive edge.
With a focus on increasing workforce capacity for the State, NMTAFE offers specialised training in industries where employment is in high demand, such as mining and resources; civil infrastructure to support METRONET; aged care and disability to support the NDIS; Industry 4.0, robotics and cyber security; and creative industries.
For more information, visit northmetrotafe.wa.edu.au