Skills Pathway Expo Opens Doors for Students, Parents & Careers Advisors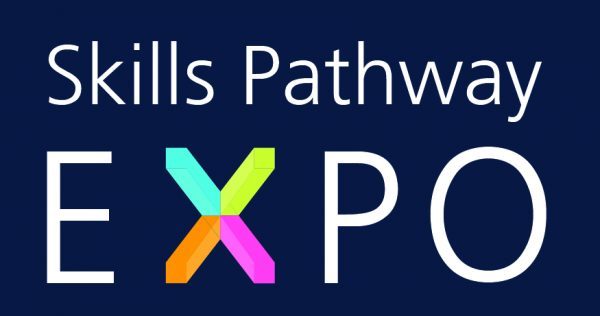 WorldSkills Australia and Velg Training are partnering to deliver the next generation of careers expos, the Skills Pathway Expo. The Skills Pathway Expo will form a key part of Skills Show Australia 2018, a flagship skills and trades event, which will be held in Sydney in June.
For the first time WorldSkills Australia will partner with Velg Training to deliver a hub of reputable resources and information relating to VET pathways, as well as access to key industry leaders. The Expo will demonstrate the diversity of VET options, and providers, available for students across a variety of skills and trades.
Registered Training Organisations across Australia are now being invited to join other leaders in the vocational education space by being involved in the Skills Pathway Expo.
WorldSkills Australia is hosting the Skills Show and CEO Brett Judd said the Skills Pathway Expo would play a major role in raising the profile of skills in Australia.
"The main goal for us is to promote skills excellence and demonstrate the importance of VET as a pathway for young people to consider," said Mr Judd. "By partnering with Velg Training to deliver the Skills Pathways Expo, we are striving to be key drivers in helping our future workforce better understand the skills they need to adapt to the demands of a changing economy, all within a fun and interactive environment."
RTOs will be given the opportunity to meet and build relationships with potential students, promote and increase awareness of vocational education opportunities and launch new courses that are being created to fill the skills shortage areas within Australia's economy.
Velg Training CEO Michelle Weaver said: "Velg Training is very excited to be partnering with WorldSkills Australia through the Skills Pathway Expo. The Skills Pathway Expo has been specifically designed to provide an opportunity for those visiting the national championships to make an immediate and direct connection to RTOs that offer nationally-recognised qualification vocational pathways.
"Having these VET pathway providers under one roof will be a bonus for parents, prospective students and school representatives wanting to explore the options for school leavers."
To be held at the state-of-the-art International Convention Centre (ICC) in Sydney, the Skills Show will be a fun, interactive and inspiring event. During the Skills Show, more than 400 apprentices and trainees will compete in 50 skills at the WorldSkills Australia National Championships. They will also battle it out for the opportunity to go on to represent Australia at the 45th WorldSkills international competition in Kazan, Russia in 2019.
The Skills Show will also feature:
A selection of hands-on skills, Try'aSkills' – Visitors can try out a skill and learn more from industry experts
Tech Hub – Partner activations from industry leaders featuring virtual reality, cloud computing and cyber security pathways
Skills & Thrills Show – Engaging career showcases utilising music, film and dance to provide inspiring information about industry trends, vocational education pathways and career outcomes