WORLDSKILLS NATIONAL CHAMPIONSHIPS 2018 MEDAL DESIGN SELECTED
The final medal design for the 2018 WorldSkills National Championships has now been selected.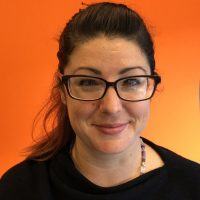 The winning design, submitted by 2003 Skillaroo and international gold medalist in Graphic Design Technology, Sarah Jones, was chosen from a pool of creative and innovative submissions. Sarah's textured design conveys a geometric representation of the striking and contemporary frontage of Sydney's International Convention Centre (ICC), making it a fitting memento for 2018 competitors. Sarah also designed the medal for the National Championships held in Melbourne in 2016.
Sarah has previously judged, written competitions and assisted with training at the 2004, 2006 and 2008 National Championships. She was Expert for Australia 2009 – 2015 training the next generation of Skillaroos and in 2016 was selected as WorldSkills International Skill Competition Manager for Graphic Design Technology.
The winning medal design will be presented to the first, second and third place winners of all skill competitions at the Closing Ceremony of the National Championships on Tuesday 5th June at the International Convention Centre (ICC) in Sydney.
The Skills Show will be a fun, interactive and inspiring event. During the Skills Show, more than 400 apprentices and trainees will compete in 50 skills at the WorldSkills Australia National Championships. They will also battle it out for the opportunity to go on to represent Australia at the 45th WorldSkills international competition in Kazan, Russia in 2019.
The Skills Show will also feature:
A selection of hands-on skills, Try'aSkills' – Visitors can try out a skill and learn more from industry experts
Tech Hub – Partner activations from industry leaders featuring virtual reality, cloud computing and cyber security pathways
Skills & Thrills Show – Engaging career showcases utilising music, film and dance to provide inspiring information about industry trends, vocational education pathways and career outcomes
The winning design will be revealed closer to the Skills Show opening at the beginning of June.