National Skills Week: Introducing Tim Pratt, WA bricklaying apprentice
In honour of National Skills Week 2020, we're profiling a number of competitors who are training hard in preparation of the WorldSkills Australia National Championships. To find out more about how we're keeping our competitors engaged, upskilled and motivated during in the lead-up to Nationals, click here.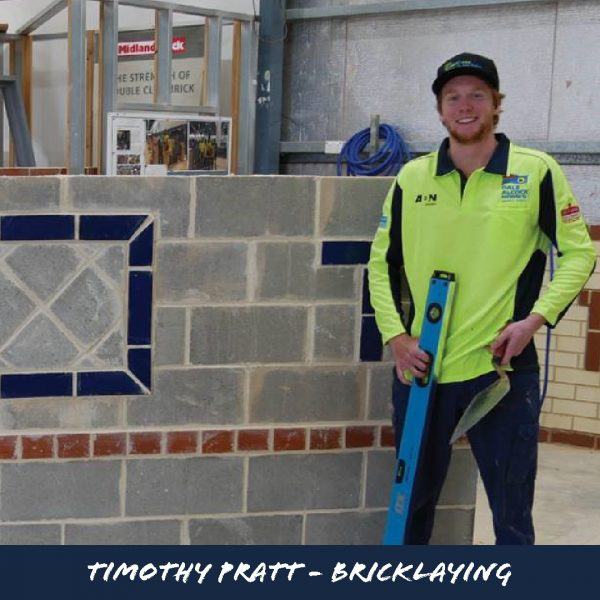 Having already won Bricklaying Apprentice of the Year at the 2020 Master Builders Association WA Building Excellence Awards, Timothy Pratt is well-positioned to impress at next year's WorldSkills Australia National Championships.
The second-year bricklaying apprentice, who is currently completing his apprenticeship with the highly-regarded ABN Group in WA, has long had a penchant for the outdoors, physical work and building things. At school, he particularly enjoyed the Building & Construction units, which led him to do some work experience in that field.
After trying out a number of different trades, Timothy landed on bricklaying, and realised it was what he wanted to do.
Inspired by a co-worker and former WorldSkills Australia competitor to enter a WorldSkills Australia regional competition, Timothy competed and won silver at the South West regional bricklaying competition, earning himself a chance to compete at Nationals.
As he trains for the WorldSkills Australia National Championships in May 2021, Timothy is furthering his skills and knowledge and ultimately working toward his goal of one day building quality homes throughout South West WA with his own team.