WorldSkills Volunteers: Vital, Fun, Fulfilled
Volunteers are one of our most precious assets. Without the support of our dedicated volunteers who give their time, skills and knowledge, WorldSkills Australia and our competitions would not be the great success they are today.
Volunteering with WorldSkills is a great opportunity to develop new skills while supporting talented young apprentices on their journey to become experts in their field. By contributing your time and knowledge, you can make a real difference to the lives of thousands of young Australians – while having plenty of fun along the way!
WorldSkills Australia is now inviting applications for a range of voluntary roles for the 2018 WorldSkills Australia National Championship. The competition will be held in Sydney at the brand new International Convention Centre in Darling Harbour from the 29th May 2018 – 7th June 2018.
There are a variety of volunteer roles available as part of the Nationals across a wide variety of skills. Let us help you find the perfect fit!
Volunteer Positions:
Judge
A National Judge brings a wealth of knowledge from a relevant industry or the education sector. The primary role of a Judge is to use their experience and expertise to fairly assess competitors during the skill competition. With excellent communication skills, Judges are a key element in the planning and delivery of the competition. Acting as a Judge is also an excellent opportunity to develop skills while supporting the next generation of experts in a skill category. Volunteer requirements would be from the 29th May 2018 – 7th June 2018.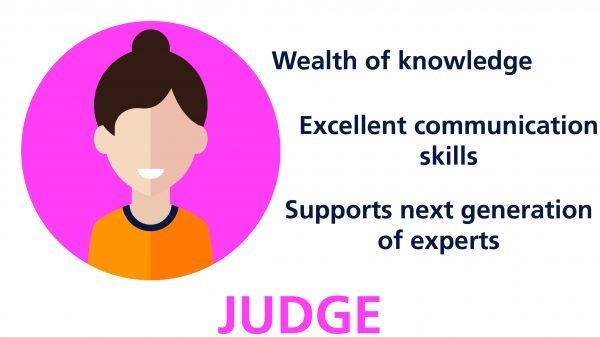 Deputy Chief Judge
In cases where a skill has more than 10 competitors a Deputy Chief Judge will be appointed. The Deputy Chief Judge draws upon their industry knowledge to assist the Skill Manager and Chief Judge with all phases of the competition including planning, delivery and wrap-up. A Deputy Chief Judge position is a great stepping stone between a Judge and a Chief Judge role with the opportunity to develop professional skills and knowledge before undertaking the responsibilities of the Chief Judge. Volunteer requirements would be from the 29th May 2018 – 7th June 2018.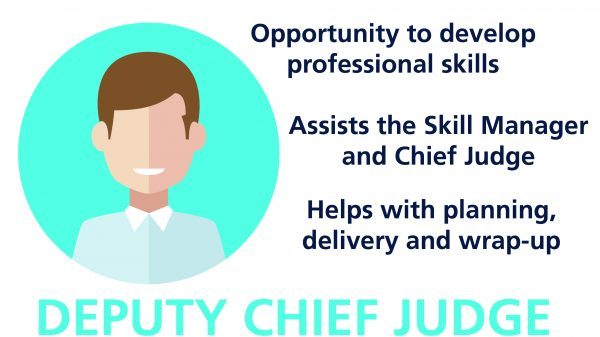 Chief Judge
With significant experience within a skill, a Chief Judge is elected for the National Championships as part of the Skill Management Team. A Chief Judge works with the Skill Manager to prepare and execute the skill competition seamlessly. Drawing on their relevant industry and/or education experience a Chief Judge will provide guidance for WorldSkills Australia, Site Management, Skill Manager(s) and Assessment Advisors. The role of Chief Judge is an opportunity to grow both personally and professionally, helping to deliver socially impactful WorldSkills projects. Volunteer requirements would be from the 29th May 2018 – 7th June 2018.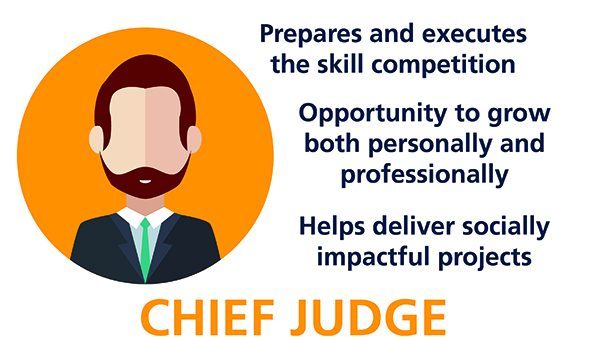 Skill Manager
A Skill Manager is one of the key contacts for WorldSkills Australia Staff. With proven industry expertise and an in-depth knowledge of the WorldSkills organisation, a Skill Manager provides management, guidance, and leadership to an allocated 'skill cluster'. Alongside their comprehensive industry knowledge, a Skill Manager will have previous experience as a National Chief Judge/International Expert within a skill competition. As an integral member of the Skill Management Team, being a Skill Manager is an excellent professional development opportunity.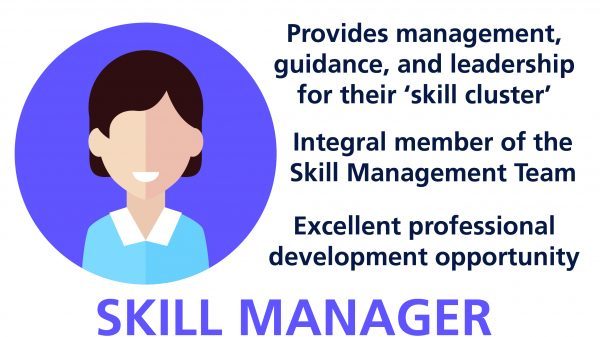 Workshop Manager 
Workshop Managers (previously referred to as Convenors) work on-site at the competition and assist with event preparation. As the first point of contact for equipment and materials suppliers, they ensure the event runs smoothly. Workshop Managers will have excellent communication skills as well as knowledge of national industry standards and requirements. Workshop Managers also assist Judges and Skill Managers to conduct the competition, which may involve setting up and maintaining the equipment. Volunteer workshop managers would be required in the lead up to the Nationals coordinating equipment and materials, and on site from the 29th May 2018 – 7th June 2018.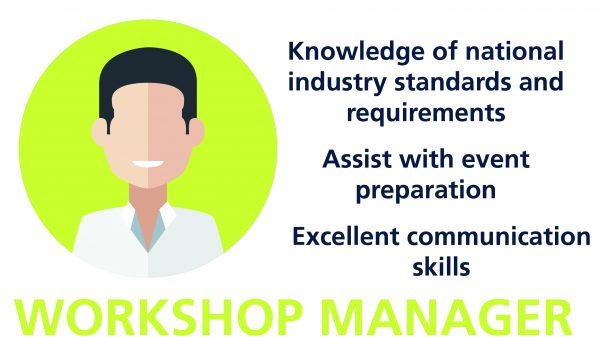 Event Volunteers ('Vollies')
Volunteers help with all aspects of the Nationals; ensuring all tasks are completed. With so many things happening at once, everyone pitches in wherever they are required. The role of event volunteer is varied and fast-paced, from packing show bags to answering visitor queries – so flexibility and a 'can-do' attitude is a must! Some of the types of roles include:
Volunteer Supervisors – ensures each of the competition halls are properly staffed, and provides guidance to fellow 'vollies' on the competition floor.
Customer Service volunteers – as the public face of the event, the role is well suited to people passionate about excellent customer service.
Floor Assistant – helping to set-up and pack-up the stands and ensuring the floor is safe for all attendees.
Volunteer requirements will vary depending on the role and your availability.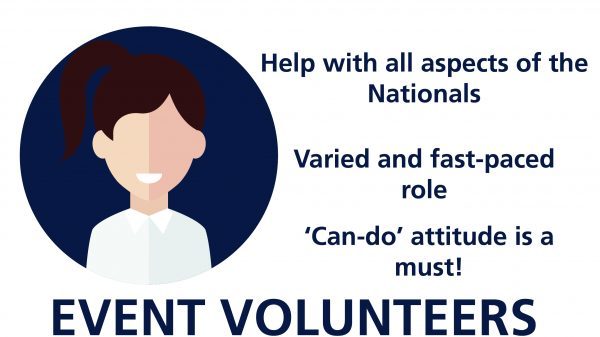 What is a Project? 
Project
A project is the work required to be carried out by each competitor to demonstrate excellence in their skill. Each project is designed to take up to 18 hours working time across the three days of competition. All our projects across our complete range of skills are written by dedicated volunteers who are highly regarded and knowledgeable in their skill and validated to the current Australian National Training Packages.
Skill Writing Team
Each project has a team of writers, that have a range of experience from education, and industry. Teams usually consist of 2-4 people, with some skills also being allocated a reviewer who has a range of experience within the skill as well as WorldSkills Australia knowledge.
Project – from Concept to Creation 
To provide a bit more insight into how important a successfully written project is, we have used Carpentry expert Allen Hill's excellent example of a test project from the 43rd WorldSkills International Competition in Sao Paulo, Brazil 2015 to demonstrate the process from concept to completion.
For this project, competitors were given the task of creating a wooden gazebo constructed to a particular set of measurements and specifications.
To ensure the project is one each competitor can understand and complete, attention to detail and an understanding of how a well written project can progress from paper instructions and guides to a finalised, markable project is essential.
For the Carpentry project, expert Allen Hill provided competitors with concept drawings of the final project, detailed technical drawings and precise measurements for each piece of the module to be completed.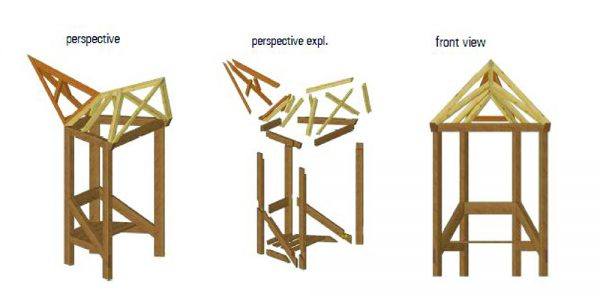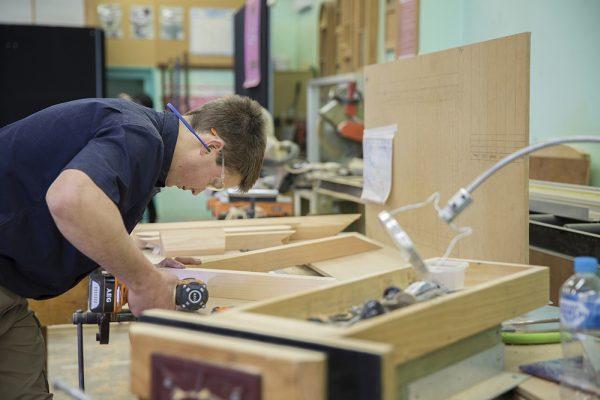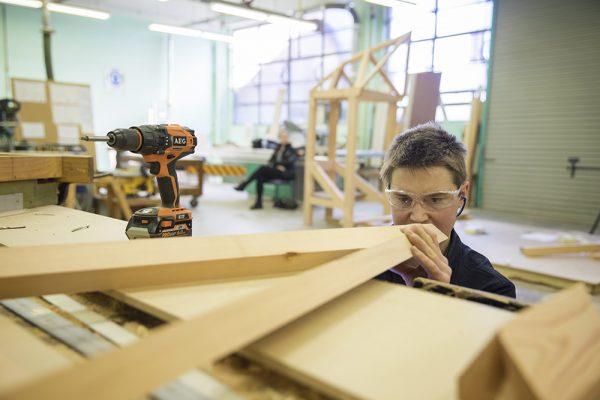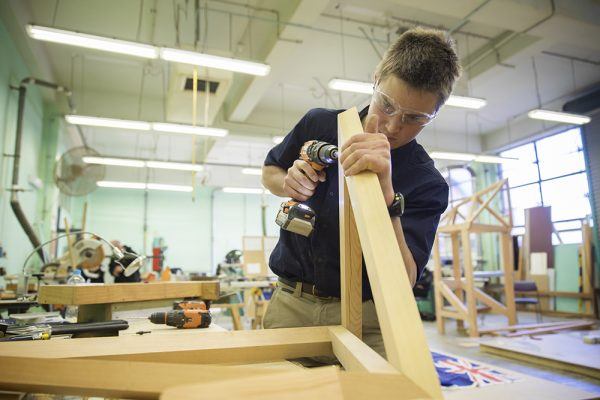 Images: Carpentry Skillaroo Ryan Grieger completing the carpentry project at Global Skills Challenge in Newcastle July 2017 
The finalised project is then marked against the module criteria to determine how accurately the competitor has completed the project, benchmarking excellence rather than competence against Industry standards.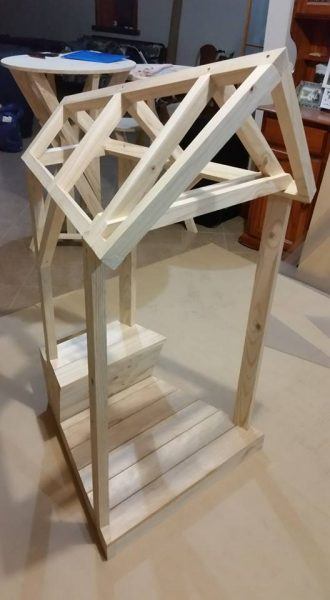 Image: Completed Carpentry gazebo project 
These high quality projects are essential for us to continue to run successful Regionals and Nationals competitions to ensure we are finding the best of the best across the dozens of skills we run.
WorldSkills Australia has finalised all the projects for the 2018 National Championships. We will be searching for talented project writers at the beginning of 2019 to assist us in reviewing the current projects for each skill under our different clusters.
Why should you get involved?
Becoming part of WorldSkills Australia offers a number of opportunities to grow both personally and professionally, while interacting with like-minded people with similar interests. Some of the benefits include:
Networking – meet people who share your passion for skills and trade and grow your professional network
Industry engagement and recognition – be seen as an expert in your field
Professional development – learn and develop new skills
Support your community – play a part in shaping Australia's next generation of trades people
Mentoring our next generation
How do I get involved?
Applications for a range of voluntary roles for the 2018 WorldSkills Australia National Championship are currently open! The competition will be held in Sydney at the brand new International Convention Centre in Darling Harbour from the 29th May 2018 – 7th June 2018. Applications for the 2018 National Championship voluntary roles will close on October 20th 2017. Applicants will be notified of the success of their application in early November once competitor numbers have been finalised and WorldSkills Australia has determined accurate requirements.