Clinton Larkings
WorldSkills Kazan 2019
International Result Silver Medal
Region Macquarie
Employer Luke Cross Engineering and Rigging
Training Institute TAFE NSW Orange
Supported by IBSA Manufacturing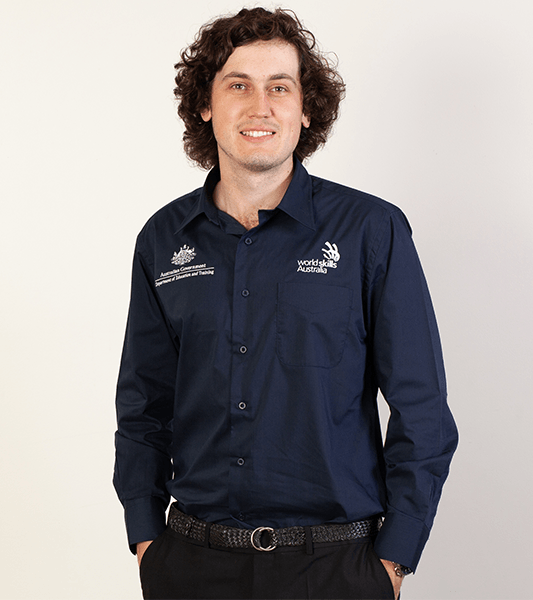 Clinton Larkings embraced the WorldSkills competition eagerly will both hands. This 'boy from the bush' earned a place on the 2019 WorldSkills Australia international team – the Skillaroos – for his mastery of Industrial Mechanics Millwright. The WorldSkills competition kicked-off more than a year ago, and Clinton began his quest at regionals in Macquarie, NSW. Prepped with the right know-how from studying his skill at TAFE NSW Orange – and support from his employer, Luke Cross Engineering and Rigging in Dubbo – he won his way through to nationals, and sailed through the competition to find himself at the 2019 Global Skills Challenge. After a nail-biting contest, Clinton took out gold and was then selected as part of the 2019 Skillaroos team.
Clinton can't wait to represent Australia in Kazan and challenge the 'best of the best' in his skill. "This opportunity to me is very special as it has been a long journey and it is very soon going to come to an end as a competitor. I'm very excited to compete at the world stage against the world's best in my field and to see how my skills stack up against the best in the world. Still can't believe a boy from the bush can have an opportunity to travel the world and compete against the best tradies in a job I love doing," Clinton said.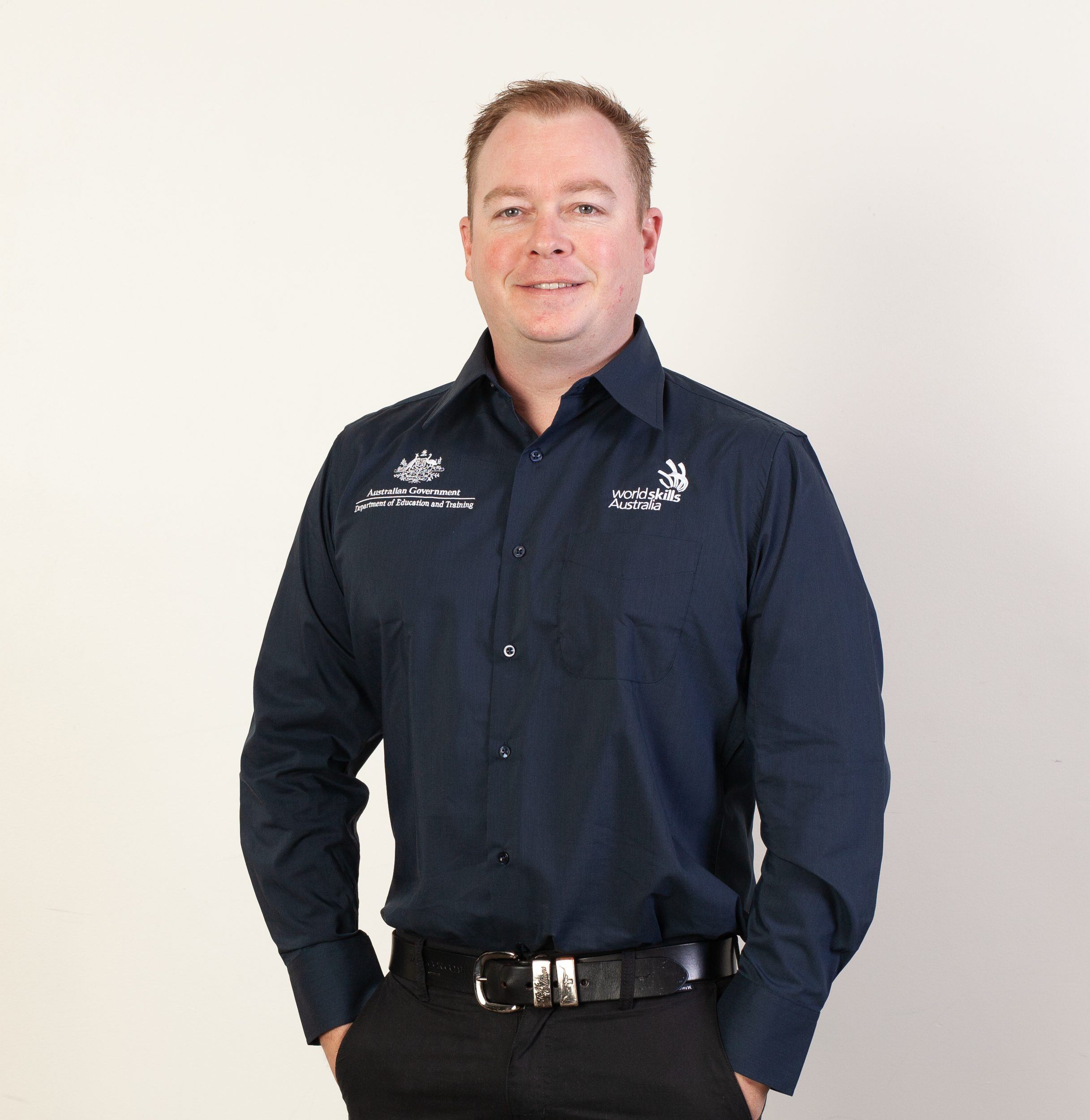 Expert
Peter

Buttenshaw

Deputy Chief Expert for Industrial Mechanics Millwright and TAFE NSW teacher, Peter Buttenshaw, mentored Clinton to help him realise his WorldSkills ambitions. Peter is passionate about providing the best training and development opportunities for his Skillaroo, and for the past 18 years, Pete has volunteered with WorldSkills because he enjoys promoting trades and encouraging young people to be successful in their chosen vocation.

Through his time with WorldSkills, Peter has formed a professional network with people all over the world. "I enjoy seeing the different ways people do things because it improves my work and myself as a person," Mr Buttenshaw said.