Ellen Savige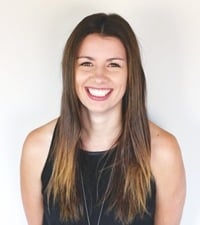 Training Institute: RMIT University, Brunswick Campus
Qualification: Certificate III in Printing & Graphic Arts (Graphic Pre-Press)
National Results: Gold Medal
Whether she's working for a client or competing in a WorldSkills Australia Competition, Ellen "Ellie" Savige is a quirky graphic designer that knows how to utilise her creativity to make a brilliant impression.
Choose three words that best describe you.
Creative, sporty, bubbly
What do you enjoy most about your trade/skill?
Being creative and keeping up with the latest branding and design trends.
What has been your favourite part of your WorldSkills Australia experience?
One of the best things to come from my experience has been meeting so many young, passionate and talented competitors from an array of trade categories. I am very passionate about my career and it was great to be around so many other supportive, positive and successful young Australians throughout the whole process.
What type of work experience would you like to undertake in the UK?
Printing, advertising and design-based experience to compare and contrast the differences in the industry on an international scope. As I work in an information technology field, I want to develop future relationships for personal and business purposes and to exchange ideas and broaden my business connections that will benefit myself and my employer.
Tell us one thing that most people don't know about you.
I'm obsessed with Mexican food! Most people know this, though. I also have a pet goat named Chips.
If you had one unlimited resource at your disposal for one day, what would it be and what would you do?
Unlimited Mexican Food! Or money. That's a hard one!
What is the funniest question you expect to be asked about Australia?
Probably something kangaroo related – maybe if I have a pet one!
You're on your way to the UK so it has to be asked: Vegemite or Marmite?
Definitely Vegemite.