Harley Clements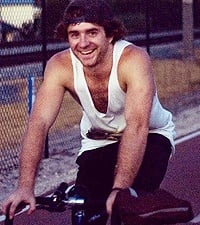 Training Institute: Polytechnic West
Qualification: Certificate III in Signage
National Results: Gold Medal
Steadily working his way to owning his own sign shop, Harley Clements is a talented sign writer with a keen interest in automotive signage.
Choose three words that best describe you.
Creative, sarcastic, perfectionist
What do you enjoy most about your trade/skill?
Being able to have an image in my head and follow it right through the stages of design and production until I see the final product.
What has been your favourite part of your WorldSkills Australia experience?
Definitely the National Competition – not only did I enjoy the tasks we had to complete, but also the pressure and environment of the whole competition.
What type of work experience would you like to undertake in the UK?
I would like to undertake sign work aimed particularly at vehicle wraps. I am very interested in the way things are done in the UK. Obviously the climate will be a major factor. I will be very curious to see how the sign industry operates in the conditions, especially in the way that vinyls are applied and what materials are used.
Tell us one thing that most people don't know about you.
I'm not a big fan of onions.
If you had one unlimited resource at your disposal for one day, what would it be and what would you do?
I would probably wrap all of my mates' vehicles in crazy vinyls and digital prints.
What is the funniest question you expect to be asked about Australia?
Does Fosters taste better in Australia?
You're on your way to the UK so it has to be asked: Vegemite or Marmite?
Vegemite, hands down. No questions asked.