Daniel Jones
International Result Bronze Medal
Region Sydney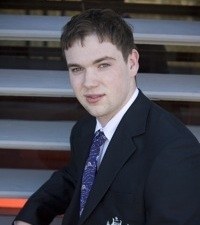 How did you get into the industry?
While in school, I wanted to learn how websites work. I worked out how to view the source code, sparking my passion to learn more. In Year 8, I was able to build basic website on Yahoo Geocities and from there decided to do a TAFE course in Web Design to further my learning.
Would you recommend a trade/skill based career to others?
Yes, web design is one of the few trades that you get to use both your artistic side and your logical thinking side of your brain.
How has WorldSkills Australia helped you so far personally & professionally?
WSA competitions have provided me the opportunity to push and challenge myself to see what I am capable of. Also, it%27s excellent to be able to add my WorldSkills success to my resume.
Would you recommend others participate in the WorldSkills Competitions?
Definitely, I will never forget my WorldSkills National Competition experience. The competition was one of my most memorable experiences.
What do you enjoy most about your job?
I enjoy the problem solving component. There is nothing more rewarding than being faced with a difficult problem and find a solution to overcome the problem.
Achievements
Sydney Regional Competition 2005: 5th
Sydney Regional Competition 2007: Gold
National Competition 2008: Gold
Expert
Jarrad

Langdon

Jarrad is the founder and Director of graphic and web design business, Jala Design and is also employed by TAFE NSW Hornsby Campus in Web Design. Jarrad won gold in Web Design at the 2005 International Competition in Helsinki and is committed to mentoring the next generation of web design competitors. Jarrad wants to help move Australia above its current 5th place ranking. His advice for competitors is that they only get one opportunity to compete at WorldSkills on an international stage, so don%27t leave anything to chance. %22Make sure you are prepared for any situation that may come your way whilst competing%22.