Tyson Knight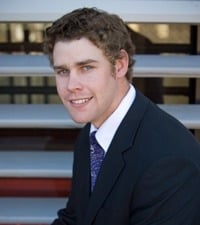 How did you get into the industry?
I got into the industry by completing one weeks worth of work experience whilst I was completing Year 12. I was also involved with building our family home at the time which provided me an opportunity to sample most of the trades and decided plumbing is my passion.
Would you recommend a trade/skill based career to others?
Very much so! I always had the notion of attending university after I finished school but due to the hands-on side of a trade and the financial incentives it made it all the more appealing. I believe more people should consider a trade after school.
How has WorldSkills Australia helped you so far personally & professionally?
The WorldSkills experience to this day has been the best thing that has happened since starting my trade in 2006. The skills and knowledge obtained both at the competition and during the countless hours of training prior to the competition has really helped me develop a strong understanding of the trade and what it involves. The experience has also helped me develop a better ability to speak publicly and get noticed.
Would you recommend others participate in the WorldSkills Competitions?
Yes, the competition was a great way to not only test your skills against the best in Australia but to meet other people who share the same interests as you.
What do you enjoy most about your job?
The satisfaction of completing a good hard days worth of work and looking back at the job you have done.
What do you hope to achieve in both short and long terms of your career?
In the short term I would like to stay involved with WorldSkills and continue to develop my skills and knowledge as a tradesman and in the long term would like to run my own business.
Achievements
Riverina Murray Regional Competition 2007: Gold
National Competition 2008: Gold
Expert
Grant

Stewart

Grant works at TAFE NSW Illawarra Institute, Wollongong Campus and joined the WorldSkills Australia community as a competitor in 1996. Having won a bronze medal at the International Competition in Switzerland in 1997, Grant has the experience and wisdom to pass on to Tyson and the Skillaroos. Grant was also Expert at the 2007 International Competition in Shizuoka, Japan. Grant wants to support and train Tyson to be the next plumbing medal winner. His advice to all Skillaroos is %22Don%27t look back%22.