Daniel Karanges
International Result Bronze Medal
Region Brisbane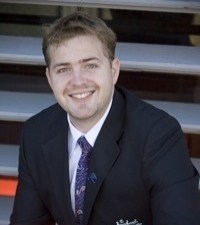 How did you get into the industry?
My grandfather found the job advertised in the local paper and I have always liked making thing with my hands, so it all made sense to pursue this field of work.
Would you recommend a trade/skill based career to others?
Definitely, I have immensely enjoyed the opportunities to further my training and push myself to realise my full potential.
How has WorldSkills Australia helped you so far personally & professionally?
WorldSkills has helped me to mature and to develop my self confidence.
Would you recommend others participate in the WorldSkills Competitions?
Yes, as I believe others can positively grow from the experience just as I have.
What do you enjoy most about your job?
The skills I am learning and fine tuning now, I will be able to take with me throughout my life.
What do you hope to achieve in both short and long terms of your career?
In the short term I would like to move off the shop floor and move into the area of drafting. In the long term I would like to continue doing drafting or even do a mechanical engineering degree.
Achievements
Brisbane Regional Competition 2007: Gold
National Competition 2008: Gold
Expert
Brian

Coleman

Brian began with WorldSkills Australia in 1994 and competed for Australia in Lyon, France winning 4th and receiving a Diploma in Sheetmetal. Brian also received scholarships from BBM and Queensland Overseas Foundation to gain work experience overseas. After working at Stoddart for 17 years Brian established his own business ALL FAB QLD and still finds time to be involved with the Sheetmetal category of WorldSkills Australia. Brian%27s encourages Daniel and all Skillaroos to %22feel the excitement and fulfilment of competing for your country%22.