Michael Welshman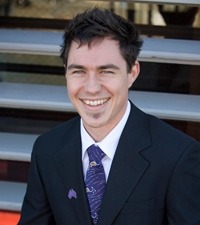 How did you get into the industry?
I have always been interested in Cabinetmaking trade, so decided to leave school half way through year 11 and started an apprenticeship, everything grew from there.
Would you recommend a trade/skill based career to others?
Yes! A trade provides individuals with the opportunity to develop practical skills.
How has WorldSkills Australia helped you so far personally & professionally?
Personally competing in WSA has shown me what I can achieve when I put my mind to it. Professionally, having success in the WSA competition demonstrated to others I am always trying to further my career and improve my skills.
Would you recommend others participate in the WorldSkills Competitions?
Yes, I would recommend others to participate in the competitions, as it allows competitors to benchmark his or her skills against others in the same trade.
What do you enjoy most about your job?
I enjoy the satisfaction of seeing a completed project.
What do you hope to achieve in both short and long terms of your career?
In the short term I plan to train hard for the International Competition and do the best I can do and in the long term I would like to have my own workshop.
Expert
Jason

Hindes

Jason, self employed at JF Hindes Cabinetmaking, is a silver medalist from the WorldSkills Competition UK in 1989. After maintaining a close relationship with WSA, Jason accepted the roles of Judge and Project Designer as well as Expert in the International Competition in Finland 2005 and Shizuoka in 2007. His experience with WSA as a 19 year old is something he wants to continue to share with upcoming competitors. Jason aims to have Michael confident that he performed to his best.