Perrin Bouna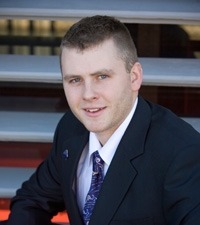 How did you get into the industry?
I have always enjoyed working on cars. I wanted to further this interest and learn more so decided to take up a traineeship. I then decided to extend my skills further, so started an apprenticeship.
Would you recommend a trade/skill based career to others?
Yes, find what you enjoy and follow through with your decision. A trade is a great option, and the skills and people you meet will be with you along the journey. How has WorldSkills Australia helped you so far personally & professionally? The WSA competitions have been such a good experience, professionally and personally. I feel tested to produce the best work I can, and recognise my full potential.
Would you recommend others participate in the WorldSkills Competitions?
Yes, it is a great opportunity not many people get- the people you meet and the skills you work on enhancing are beneficial to you personally and professionally.
What do you enjoy most about your job?
I find it rewarding being able to diagnose a problem, and to get a car/machine running.
What do you hope to achieve in both short and long terms of your career?
I hope to excel in my trade and be recognised for the skills I have, I want to have a successful career.
Achievements
Brisbane Regional Competition 2007: Bronze
National Competition 2008: Gold
Expert
Grant

Petch

Grant is employed by the University of Ballarat and has been involved with WorldSkills
since 1993. Grant has a breadth of WorldSkills experience, as team leader for the
Ballarat region at the National Competitions in Adelaide (2000) and Newcastle (2002)
and was also judge and Chief Judge at Brisbane (2004), Melbourne (2006) and
Sydney (2008). Grant also trained Dale McMullen, gold medalist in the WorldSkills
International Competition Japan, 2007.