Jayden Jennings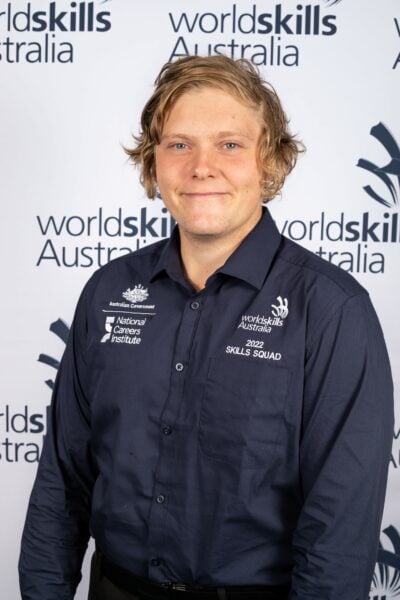 As someone who describes himself as an 'outdoor person', Jayden Jennings knew he wanted to take on a hands-on trade that let him spend time outside.
Living just 20km (on the Victorian side) from the Victoria-New South Wales border, Jayden decided to undertake a Certificate III in Bricklaying and Blocklaying at TAFE NSW Albury, where he found his calling.
Under the tutelage of his TAFE teacher Glenn Kilpatrick, Jayden decided to enter a WorldSkills regional competition in 2019 to showcase his skills in front of other people. There, his impressive performance earned him an invite to compete at the 2021 WorldSkills Australia National Championships, where he was awarded a gold medal.
Jayden lends credit for his success so far to his teacher Glenn, who put a considerable amount of effort and time into his training. Says Jayden, "I wouldn't be the bricklayer I am today without him."
Now, Jayden is working closely with expert Andrew Hosking in preparation for the 46th WorldSkills International Competition in Shanghai this coming August. Jayden's rigorous training plan involves reading and interpreting plans and details, setting out and cutting features into brickwork and laying brick features to a high standard. Currently training one day a week, Jayden is looking to ramp that up as the competition draws closer.
While Jayden never expected he would be able to represent Australia on the international stage, he feels incredibly humbled by the opportunity, and plans to represent both himself and his country to the best of his ability in China. Winning gold, he says, would be just a bonus!
As a self-confessed bricklaying obsessive (says Jayden, "I live and breath bricklaying. If I'm not laying bricks I'm at home watching people lay bricks on the internet. It's so addictive.") Jayden knows that there's plenty of talent in his industry, but believe his skill is up there with the best. He also understands that dedication to skills excellence is crucial for staying on top his bricklaying game.
"Pride in what you do as a profession is very important," says Jayden. "At the end of the day, you work so hard – why not go home knowing that the hard work you put in is for top quality craftsmanship rather than mediocre?"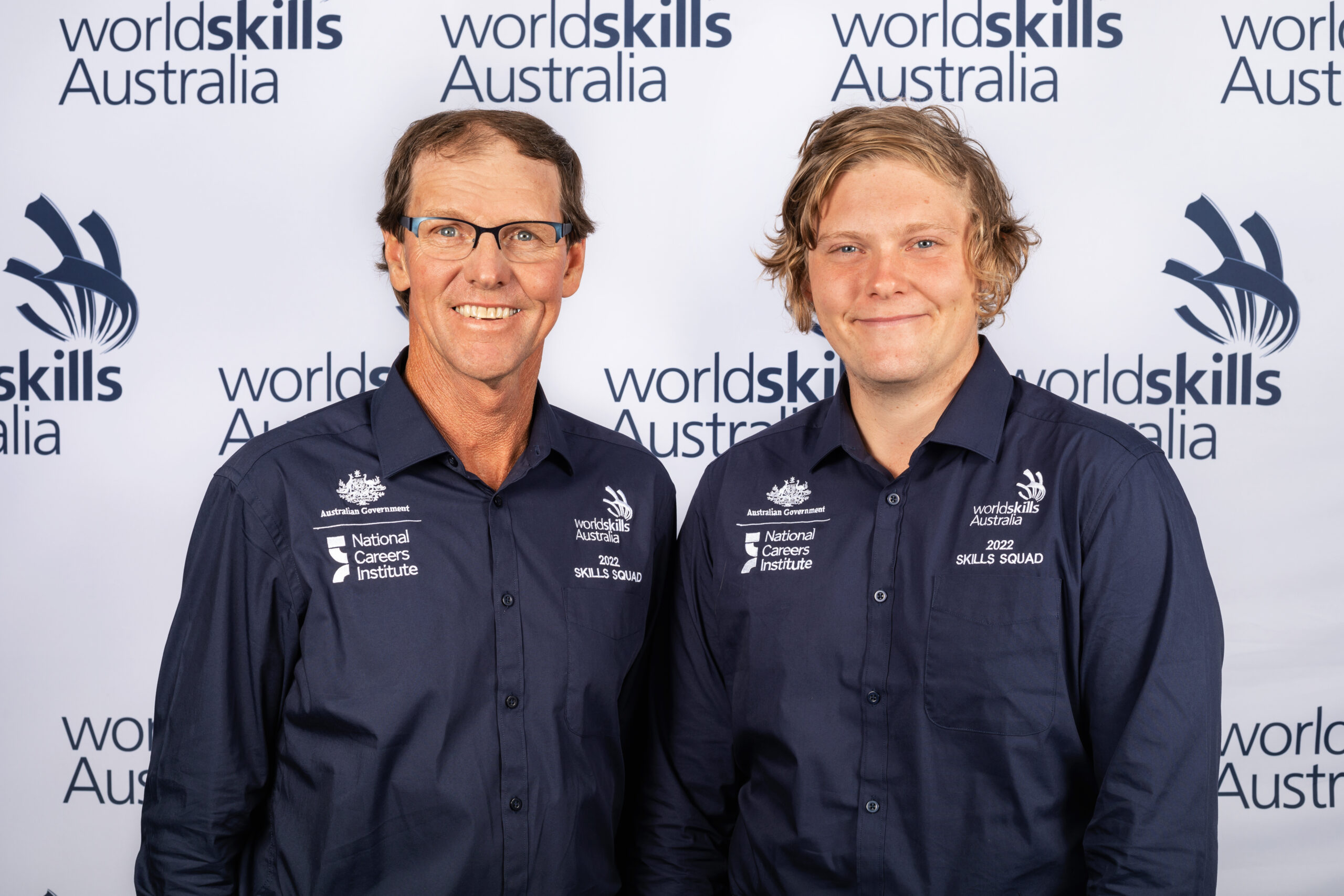 Expert
Andrew

Hosking

A bricklaying professional with nearly 40 years of industry experience, Chief Expert Andrew Hosking is passionate about skills excellence, and believes focusing on excellence rather than competence allows tradespeople to better themselves.

As Jayden's mentor, Andrew's training plan focuses on speed and accuracy, as well minimising small errors by training on past International projects.

As someone who has always loved the skill and artistry of bricklaying, Andrew is pleased to have this chance to give back to his industry, and hopes to build Jayden into an even better tradesperson, and – hopefully – an International medal winner.