WorldSkills Regionals: Where it all begins
What are WorldSkills Australia Regional Competitions?
Regional Competitions are a pivotal part of WorldSkills Australia's focus and they provide a competitive yet supporting platform for new competitors and new WorldSkills volunteers. Regional Competitions provide young trainees, apprentices and students with the opportunity to test their skills and potentially progress to take part in Australia's largest Skills Excellence competition and ultimately represent Australia on the world stage.
Regional Competition projects are designed by skill experts from industry and education sectors with every competition held under the WorldSkills banner focusing on excellence and assessing an individual's knowledge, practical skills and employability attributes against a set of strict criteria. Regional competition winners are awarded Gold, Silver and Bronze medals and may become eligible to progress to the WorldSkills Australia National Championships, Australia's biggest vocational education and excellence competition, which will be held at the International Convention Centre in Sydney in June 2018.
2017 Regional Competitions – A Nationwide insight
Regional Competitions are taking place right now. Each Australian state and territory hold dozens of skill competitions each week and there are still hundreds of opportunities for new competitors to test their skills.
It's forecast that by the end of October 2018, when the regional Competition's conclude, close to 600 competitions will have been run and thousands of apprentices and trainees will have been introduced to WorldSkills, with the best of the best vying for a place at the 2018 National Championship.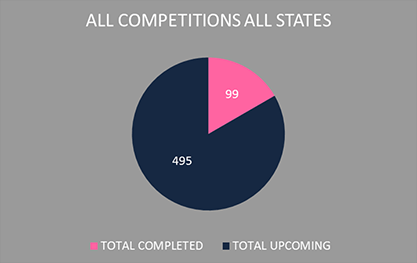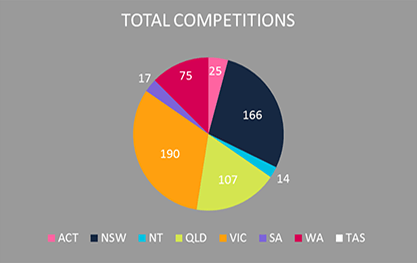 There are still plenty of opportunities for apprentices and trainees to start their WorldSkills journey.
Regional Competitions – By State and Territory
The ACT has been busy, with 19 of the intended 25 competitions already run.
NSW, NT, VIC, QLD, SA and WA still have more than 300 Regional Competitions to run across a huge range of skills including: Automotive Mechanics; Beauty Therapy; Cabinetmaking; Cookery; Jewellery; Joinery; Plumbing; and Welding, just to name a few.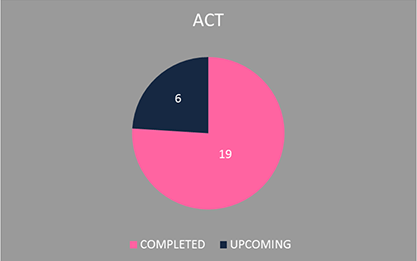 Regional Competitions – By Skill
WorldSkills Australia competitions represents dozens of industries including Manufacturing & Engineering Technology; Creative Arts & Fashion; Transportation & Logistics; Construction & Building Technology; Information & Communications Technology; and Social & Personal Services. In each State and Territory, skill competitions from each industry will continue to run until the 31st October 2018.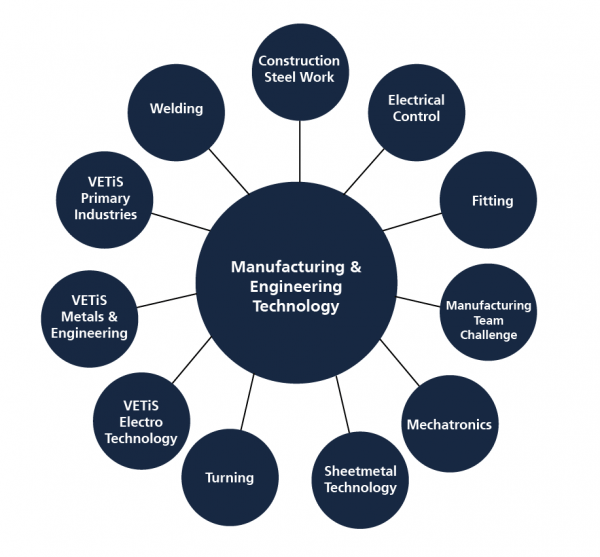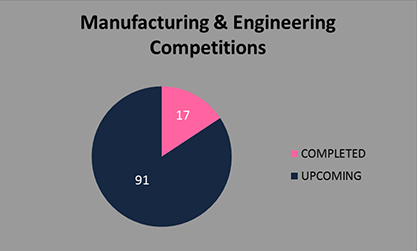 The Manufacturing & Engineering skills are up and running.
We currently have two Skillaroos from this skill cluster going to Abu Dhabi in October, Brett Mcpaul in Construction Steel Work, Bradly Ingham in Industrial Mechanic Millwright and Dylan Bolch in Welding, all from NSW.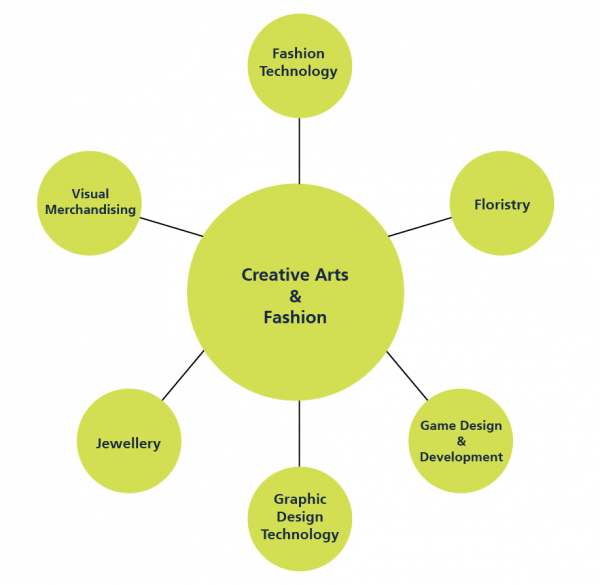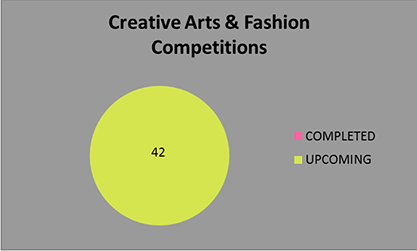 There are a lot of creative arts and fashion competitions regionals taking place all around the country.
One 2017 Skillaroo who will represent Australia in Abu Dhabi, Alex Schmidt from WA in Game Design & Development.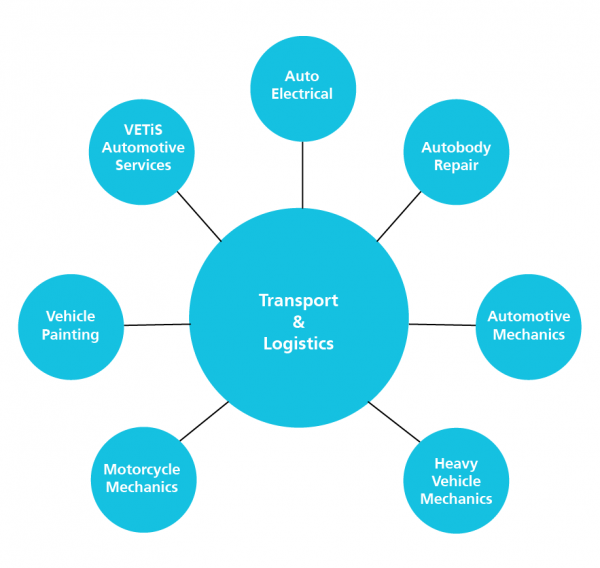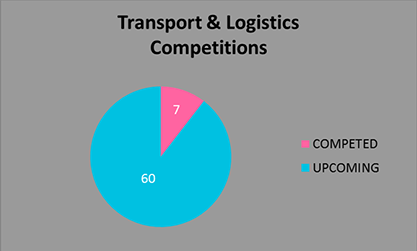 The Transportation & Logistics competitions are starting to rev up with 7 already run and a considerable 60 still to be run.
Two of the 2017 Skillaroos, who will represent Australia in Abu Dhabi in October, from this traditionally male skill, are female Louise Azzopardi from NSW in  Heavy Vehicle Mechanics and Dusti-lee Franchi from WA in Car Painting.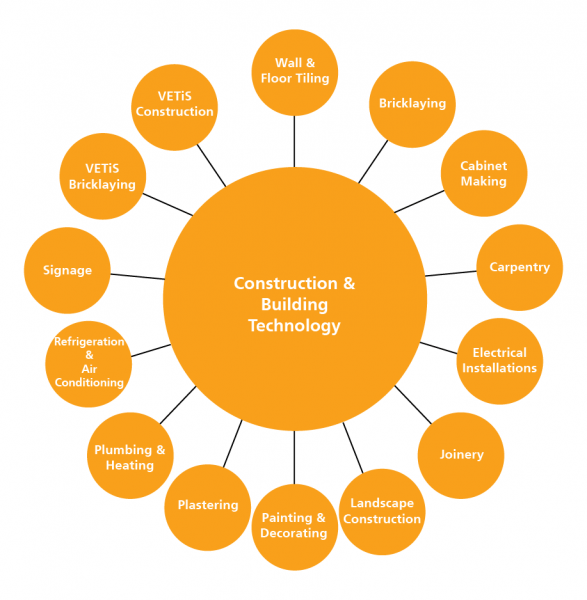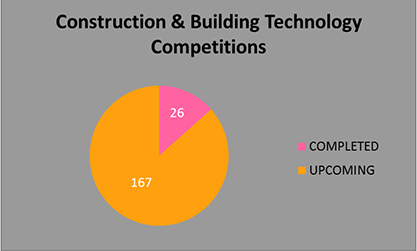 The Construction & Building competitions are already starting to show some excellent results from the 26 competitions run to date. The largest amount of competition still to run is still in this cluster and 167 still to be run throughout the country.
Our 2017 Skillaroos who will represent Australia in Abu Dhabi in October are strongly representing the Construction & Building Technology. We have seven 2017 Skillaroos in the skill cluster getting ready to compete against the world's best including Trystan Sammut from VIC in Bricklaying, Nick Johnston from WA in Cabinetmaking, Ryan Grieger from SA in Carpentry, Josh Morrissey from NSW in Joinery, Alex Halls & Dougal King from ACT in Landscape Construction, Nathan McHugh from QLD in Refrigeration & Airconditioning and Brayden Gauci from NSW in Wall & Floor Tiling.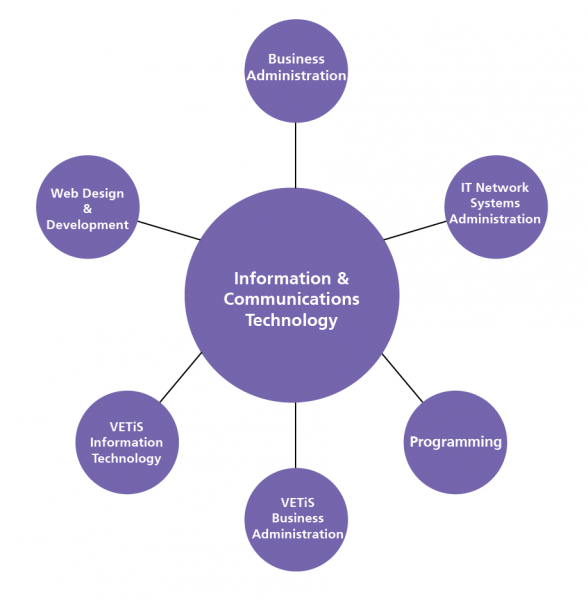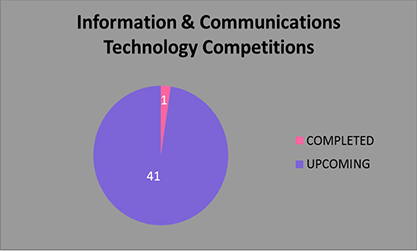 With only 1 regional competition run to date in this skill cluster, there is still plenty to look forward to regarding the Information and Communications Technology skills.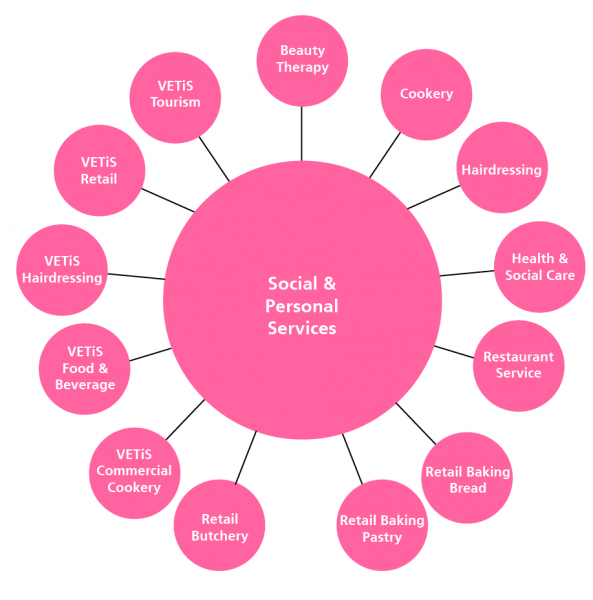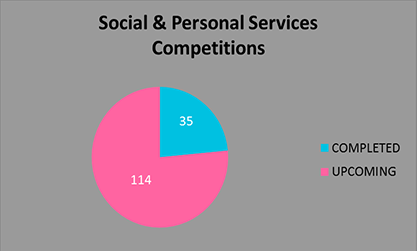 With 35 regional competition run to date in this skill cluster, a lot of future talent has already been uncovered. There are 114 competitions, in a range of different social and personal services still, to run so there are still plenty of opportunities to get involved.
We have four Skillaroos heading over to Abu Dhabi in the Social & Personal Services skills including Lily Campbell in Beauty Therapy, Mary George in Patisserie & Confectionery, Gaby Ware in Hairdressing and Emilia Montague in Restaurant Service, all from NSW.
Skills at Risk 
The Regional Competitions are important for a lot of reasons. Beyond the experience and exposure to high quality competition each participant receives from being involved with a competition, the Regionals are essential for ensuring that each of the skills we have involved continue to be a part of the National Championship cycle.
There are a few skills we would like to highlight that are in danger of potentially not being featured in the National Championship due to low competition numbers, these are:
Floristry
Jewellery
Mechatronics
Visual Merchandising
Auto Electrical
The best way to ensure these skills are strongly represented and continue to be showcased at the National Championships is for more regions to offer these skills, giving apprentices, trainees and students the opportunity to showcase their talents and compete at a regional competition.,
In previous Internationals WorldSkills Australia has had strong representation in many of these skills. We want to work with the Regions to ensure these skills, and indeed every skill under the WorldSkills banner, is well represented for years to come locally, nationally and potentially internationally.
Did you know?
Here are some Fast Facts from last year's National Competition!