Adele Di Bella
Region Sydney
Employer Adriano Zumbo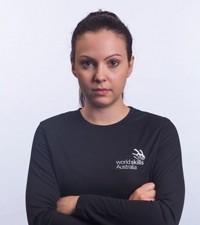 Training Institute: TAFE NSW Northern Sydney Institute, Ryde Campus
Qualification: Certificate III in Retail Baking (Combined)
National Results: Gold Medal
Skillaroo Adele Di Bella is a passionate professional with a keen and creative eye for detail.
How would you describe yourself in five terms or less?
Fun, motivated, happy, organised and friendly.
What do you enjoy most about your job?
What I enjoy most about my job is it's different to any other job out there. Pastry chefs understand each other and work the early hours of the morning. I see my colleagues as more of a family than just friends. I also love when the menu changes and when things get rotated around to newer and better products and also experimenting with different ingredients.
Who is your mentor and why?
Yes I do! He is very well known in the pastry industry – Adriano Zumbo. When I was training for a different competition, he was my mentor and coach. He helps out a lot and makes you want to reach that end result. I learnt a lot from him and still do.
How has WorldSkills Australia assisted you both personally and professionally?
I am proud of myself for everything that I have achieved at such a young age. I have competed a fair bit – it's a lot of hard work, but what I get out of it is great for me mentally because I have the best time and I meet so many new people. I have become a lot more professional at my job because I am now a qualified pastry chef. I have made a mark for myself in the pastry industry, and people knowing about me and all my efforts in competitions is such a great feeling.
Would you recommend others to participate in a WorldSkills Australia competition? What advice would you give them?
I would – it's an experience you will never forget. My advice to anyone who wants to compete is, honestly, give it a go! You work hard for your results, and if you work hard enough it will show. Having support from your friends and family, work and TAFE is also another thing you must have because that's the best feeling knowing people are behind you 100%.
How do you feel about representing Australia in São Paulo, Brazil?
I am over the moon about being chosen to be a Skillaroo this year along with others from my Skills Squad team, who are all a great bunch of people. To get to experience this with them will be something we as a group will never forget. Having this opportunity rise at such a young age is by far the best thing and a dream come true for me.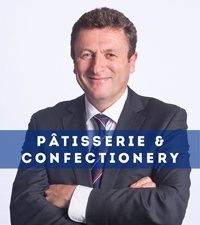 Expert
Herve

Boutin

International Expert in Pâtisserie and Confectionery, Herve Boutin is a long-time volunteer who enjoys sharing his knowledge and experience with his industry's youth.

How long have you been involved with WorldSkills Australia?
22 years.

Why have you chosen to volunteer your time with WorldSkills Australia?
I enjoy sharing my knowledge with apprentices and make a contribution to the community.

Describe how your involvement with WorldSkills Australia has benefited you personally and professionally.
WorldSkills Australia has great people and the ability to network with passionate colleagues. I love my profession, and this is such a joy to share my knowledge and experience with young people.

Would you recommend others to get involved in WorldSkills Australia competitions? What advice would you give them?
Of course! I always involve new teachers so we can keep WorldSkills Australia alive in years to come.

What advice would you give to the 2015 Skillaroos?
Work hard – you can do it! You have the potential.