Emma Hillier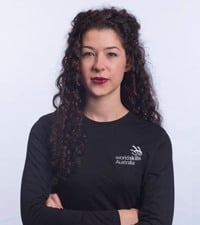 Training Institute: TAFE NSW South Western Sydney Institute Macquarie Fields campus
Qualification: Diploma of Applied Fashion Design & Technology
National Results: Silver Medal
Skillaroo Emma Hillier is a creative and passionate professional with big ambitions for her career.
How would you describe yourself in five terms or less?
Creative, dedicated, organised, passionate and happy.
What do you enjoy most about your job?
I would say that my favourite part is experiencing the whole creative process from start to finish. When you begin a costume or work, you start from scratch with a flat sketch or vague idea of the direction that you would like to travel. It is really exciting to see that idea transform into a tangible piece of work that is then used to bring a character to life. It is really rewarding to make something and then see it up on stage, before an audience, knowing that you created the entire thing.
In your opinion, what are the benefits of pursuing a career via a vocational education and training pathway?
Vocational education and training pathways provide a much more hands-on experience of learning and focus more heavily on getting industry experience as part of your course requirements. I see this as a very big benefit as not only does it give you access to a broader platform of learning, it also gets you out into the industry making connections. This then helps when it comes to breaking into the workforce after study, as you have had the opportunity to make connections in various studios and workplaces.
Would you recommend others to participate in a WorldSkills Australia competition? What advice would you give them?
I would recommend WorldSkills Australia competitions to others. Not only do you get to meet new people who are so passionate and skilled in what they do, but you have the chance to meet industry experts and learn so much about the field you are in or hoping to get into. Advice that I would give is to just dedicate as much time as possible to training. When you are competing you want to feel at your most prepared and all the hours spend training are suddenly worth it.
What do you hope to achieve both in the short and long term of your career?
I am currently in my final year of study for my Diploma and want to complete the year with distinction. I want to get a job in producing costumes for live theatre such as opera or ballet. It is a dream of mine to work at Opera Australia – even just for a short time – sewing and producing costumes. I also want to travel overseas to live in Europe, working as a costume designer/maker on live theatre productions.
How do you feel about representing Australia in São Paulo, Brazil?
It will be a huge honour to represent Australia in Brazil doing something that I have so much love for. I am excited to showcase my skills and to test myself in what will be the biggest challenge I have faced so far.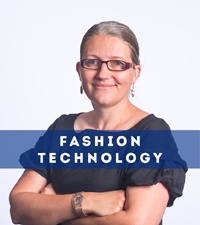 Expert
Donna

Kirby-Drain

With over 20 years of experience volunteering with WorldSkills Australia, Deputy Chief Expert in Fashion Technology, Donna Drain has a true passion for helping people succeed in their chosen profession.

How long have you been involved with WorldSkills Australia?
23 years.

Why have you chosen to volunteer your time with WorldSkills Australia?
I believe in the difference that volunteering with WorldSkills Australia makes in people's lives, and I love pursuing excellence my field and sharing that experience with others.

Describe how your involvement with WorldSkills Australia has benefited you personally and professionally.
It was the start of my working career and I learned so much. It has given me opportunities I never would have had otherwise. I've met terrific people and to learned so much in a technical sense as well as culturally and personally.

Would you recommend others to get involved in WorldSkills Australia competitions? What advice would you give them?
Just get involved and see what it's about for yourself. The people are great, the experience for the competitors is great and there is always something new to learn.

What advice would you give to the 2015 Skillaroos?
Train hard and enjoy the experience – it's over pretty quickly, really. And remember that what you learn you take with you into the rest of your life…it's not just for now.