Luke Schaenzel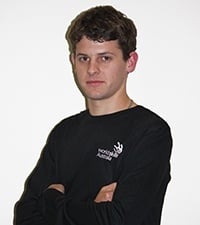 Training Institute: TAFE QLD
Qualification: Certificate IV in Electrotechnology (Electrician & Instrumentation)
National Results: Silver Medal
Skillaroo Luke Schaenzel's passion for his trade shines through his attention to detail and natural curiosity for how things work.
How would you describe yourself in five terms or less?
Hardworking, perfectionist, quiet-achiever, friendly and outgoing.
How did you first get involved in your industry?
I have always known I would have a trade as a career. As a young boy, I was always pulling my toys apart seeing how it all worked and fit together. My Year 9 Career Day was probably the day I decided that I wanted to be an electrician – I just couldn't walk past the electrician trade station!
In your opinion, what are the benefits of pursuing a career via a vocational education and training pathway?
Choosing a vocational education and training pathway allows you to earn while you learn – it gets you out of the classroom and into real situation. I also feel it's the best way to learn. You're getting hands-on experience and being guided by current industry professionals.
How has WorldSkills Australia assisted you both personally and professionally?
I have formed valuable friendships with a number of fellow competitors. I have been able to learn new skills within my trade as well as other trades relating to my field of work. Competing has also helped me with being able to plan operations better, and I have learned how to better my time management skills.
Would you recommend others to participate in a WorldSkills Australia competition? What advice would you give them?
I do recommend competing. It is a great way to test your skills and push yourself in your chosen career. WorldSkills Australia gives each competitor equal opportunities with access to mentors, materials and tools. My advice to fellow competitors would be to take advantage of the opportunities given to you by WorldSkills Australia and listen to your mentor.
How do you feel about representing Australia in São Paulo, Brazil?
Representing Australia at the 43rd WorldSkills Competition is going to be an amazing opportunity and achievement. I am so honoured and full of pride. I will give it my all and do everything in my power to make Australia proud and bring home the gold medal with the help of my team mates and WorldSkills Australia.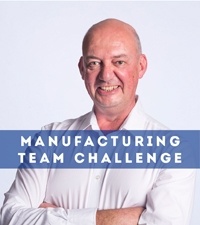 Expert
Martin

Bezzina

International Expert in Manufacturing Team Challenge, Martin Bezzina is a skilled engineer with a keen interest in the teamwork aspect of the challenge.

How long have you been involved with WorldSkills Australia?
5 years.

Why have you chosen to volunteer your time with WorldSkills Australia?
I visited the training camps for Manufacturing Team Challenge in Canberra, and it was during this time that I developed a keen interest in the category. The team aspect of the competition was one that I could relate to, and being an engineering challenge I also was very interested in the outcome.

Describe how your involvement with WorldSkills Australia has benefited you personally and professionally.
I have realised that I have a more 'hands- off' approach to managing the Manufacturing Team Challenge team in regard to project development and the actual building of the job. The main reason for this is the competitors are of a very high self-motivated character unlike mainstream apprentices. Professionally, I am developing the ability to plan and multi-task to a higher calibre.

Would you recommend others to get involved in WorldSkills Australia competitions? What advice would you give them?
We always encourage our TAFE students to participate in any WorldSkills Australia events. We encourage them to 'have a go' regardless of their experience. Exposing students to a competition environment is beneficial and, I believe, prepares them for future competitions and the real working world.

What advice would you give to the 2015 Skillaroos?
Stay focused and have fun – it's a once in a lifetime opportunity.