Hayley Parker
Region Geelong
Employer Salon Sojourn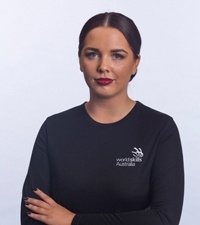 Training Institute: Gordon TAFE, Geelong Campus
Qualification: Certificate III in Hairdressing
National Results: Silver Medal
Skillaroo Hayley Parker is a dedicated professional that looks forward to giving back to her trade one day.
How would you describe yourself in five terms or less?
Driven, bubbly, enthusiastic, friendly and courteous.
What do you enjoy most about your job?
Seeing the client's reaction once you have completed the service. My job is extremely satisfactory! Even though I haven't been in the hairdressing industry for long, I know that it is the right career for me. I have grown so much as a person, and hairdressing has made me so confident in myself! It's amazing when a passion and a career come together, it doesn't feel like you've worked a day in your life!
How has WorldSkills Australia assisted you both personally and professionally?
WorldSkills Australia has assisted me in building my confidence and professionalism. It has showed me how to hold myself in front of professionals and has given me a lot of confidence, even down to the little things like writing emails and letters.
Would you recommend others to participate in a WorldSkills Australia competition? What advice would you give them?
Yes, I would. Never doubt yourself. Win or lose, you're a winner. WorldSkills Australia competitions are fantastic because even afterward, there as so many opportunities that arise. Whether you become a mentor or help out being a judge, the opportunities are never-ending.
What do you hope to achieve both in the short and long term of your career?
I want to travel and work in well-known salons around the world, and work on movies, television, runway and fashion shows. I would also like to own my own education company or work at a TAFE.
How do you feel about representing Australia in São Paulo, Brazil?
Ecstatic! I am so excited to be given the opportunity to represent my country in something that I love so much. It's incredible when a passion and a career come together.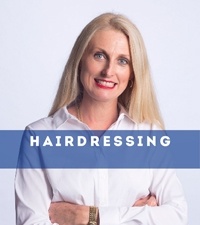 Expert
Donna

DeMaria

Chief Expert in Hairdressing, Donna DeMaria's passion for her industry shines through over two decades of dedication to her mentees.

How long have you been involved with WorldSkills Australia?
24 years.

Why have you chosen to volunteer your time with WorldSkills Australia?
Being involved in WorldSkills Australia is an extremely motivating experience. You get to learn new skills, challenge yourself, network with your follow industry peers, highlight your industry and you have the opportunity to try and make a different in a young person life.

Describe how your involvement with WorldSkills Australia has benefited you personally and professionally.
I have made so many new friends that I will have for life. Professionally, my skills and confidence have increased.

Would you recommend others to get involved in WorldSkills Australia competitions? What advice would you give them?
Most definitely – WorldSkills Australia gives you opportunity to meet amazing people, learn new skills and be involved in something that is so positive. Get involved!

What advice would you give to the 2015 Skillaroos?
Train every opportunity that you can, even if you have to miss that party or social event. You are representing your country – be proud but please remember enjoy to the experience along the journey. Good luck!