Karl Davies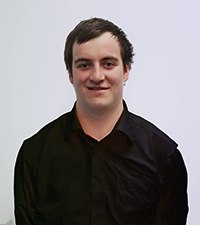 Training Institute: Federation University Australia
Qualification: Certificate III in Automotive Technology
National Results: Silver Medal
Skillaroo Karl Davies is a passionate professional that is driven to succeed and to mentor others in his chosen profession.
How would you describe yourself in five terms or less?
Competitive, strong, cheerful and determined.
How did you first get involved in your industry?
I was always playing around with cars and stuff as a young boy in the shed with my dad. As I grew up, I decided to look into what career opportunities were available in the auto industry.
What do you enjoy most about your job?
The hands-on work is probably the main thing I enjoy, especially the problem-solving. When a car has been around town to other mechanics and they haven't been able to fix it, I love being able to diagnose the problem and fix it for the customer.
How has WorldSkills Australia assisted you both personally and professionally?
WorldSkills Australia has definitely made me a better mechanic. I have grown from it – having the networks and connections has been really helpful, and the opportunity to train has improved my technical skills. I wouldn't be who I am today without the experience.
Would you recommend others to participate in a WorldSkills Australia competition? What advice would you give them?
Definitely! I would recommend it to everyone. My only advice is to give it your all. The competition side is very demanding, but the friendships you make out of it and the skills you get are worth it.
How do you feel about representing Australia in São Paulo, Brazil?
I'm in a bit of shock! I was hoping that I would get the opportunity, and it's a surreal feeling that it has happened. I never thought that I could compete for my country through my work and something I love. It's a great privilege.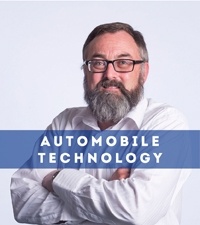 Expert
Grant

Petch

International Expert for Automobile Technology, Grant Petch is a long-time mentor that enjoys watching and helping competitors learn and grow into their chosen professions.

How long have you been involved with WorldSkills Australia?
23 years.

Why have you chosen to volunteer your time with WorldSkills Australia?
I enjoy the role as trainer/mentor and watching our competitors grow as they move through all the levels associated with WorldSkills Australia. It's good to help competitors achieve the dream.

Describe how your involvement with WorldSkills Australia has benefited you personally and professionally.
I have gained many friends around the world and learnt a lot about other cultures.

Would you recommend others to get involved in WorldSkills Australia competitions? What advice would you give them?
Yes – it's a great, rewarding journey.

What advice would you give to the 2015 Skillaroos?
Give it your all. You only get one opportunity at this.