Michael James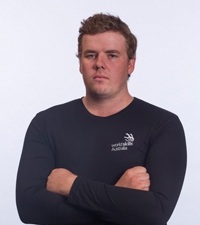 Training Institute: TAFE NSW Riverina Institute, Leeton Campus
Qualification: Certificate III in Metal Fabrication & Welding
National Results: Bronze Medal
Skillaroo Michael James is a talented professional that enjoys the challenge as much as the final result.
How would you describe yourself in five terms or less?
Easy going and calm nature.
How did you first get involved in your industry?
I first started to be interested in welding and fabricating at school doing metal work as a major subject, and then doing a TVET (VETiS) course in Year 10. I then became an apprentice welder at a local business in West Wyalong.
Would you recommend your trade to others?
Yes, I would highly recommend it. It is always enjoyable and a challenge every day at work. I enjoy making things that look good and are engineered to work in the best possible way they can to fit their purpose.
How has WorldSkills Australia assisted you both personally and professionally?
I have become more comfortable doing jobs that have to be spot on and right. I have become a lot better and neater with my work, as WorldSkills Australia makes you do your best work possible to achieve a good outcome.
Would you recommend others to participate in a WorldSkills Australia competition? What advice would you give them?
Yes, I would definitely recommend WorldSkills Australia competitions for others to compete in. Give it your all – you will be surprised where it can take you.
How do you feel about representing Australia in São Paulo, Brazil?
It will be unreal to represent our country overseas and compete against other people from around the world that are up there with the best in the category.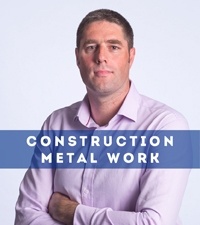 Expert
Craig

McVittie

WorldSkills Australia International Expert in Construction Metal Work, Craig McVittie has a true passion for building his industry through new talent.

How long have you been involved with WorldSkills Australia?
7 years.

Why have you chosen to volunteer your time with WorldSkills Australia?
I have a passion for the metal fabrication trade, and I consider the WorldSkills Australia competitions an important part in maintaining a quality skill and knowledge base within all trade areas. I have seen firsthand the opportunities that have been created for competitors after success at WorldSkills Australia competitions. It is very rewarding to mentor competitors and see them striving to do their best at an elite level.

Describe how your involvement with WorldSkills Australia has benefited you personally and professionally.
Assisting students at this elite level has enabled me to keep pace with latest industry developments and allowed me to create a network of industry-related contacts. Personally, it has provided me an opportunity to work in close partnership with fellow tradesmen and refine my own knowledge and skill base.

Would you recommend others to get involved in WorldSkills Australia competitions? What advice would you give them?
I would recommend that other industry members become involved in WorldSkills Australia, as it is an exceptional opportunity to assist in preparing a competitor to compete at an international level and represent Australia, which is very rewarding. WorldSkills Australia is a remarkable organisation that offers great pathways for young tradespeople.

What advice would you give to the 2015 Skillaroos?
Train hard and embrace this amazing journey, as it will create many opportunities or the future.