Thomas Crittenden
Region Hunter
Employer Quality Sheet Metal Pty Ltd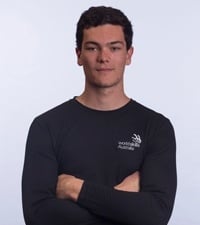 Training Institute: TAFE NSW Hunter Institute, Tighes Hill Campus
Qualification: Certificate III in Metals & Engineering Light Fabrication
National Results: Gold Medal
Skillaroo Thomas Crittenden is a talented professional with a keen eye for detail and a passion for giving back to his industry.
How would you describe yourself in five terms or less?
Competitive, driven and determined to achieve success.
What do you enjoy most about your job?
I enjoy meeting new people every day and the satisfaction someone gets out of a job you do for them. Our company mainly focuses on building commercial kitchens for bars for restaurants. It is also pleasing to see another trade benefit from the work we do (chefs).
Would you recommend your trade to others?
I would absolutely recommend my trade to others! It's an industry that is slowly dying, and tradesmen in sheet metal are getting harder and harder to find. Not many people understand how diverse sheet metal actually is, and after I explain to them that most common objects are or can be made from sheet metal they are always intrigued to know more about the trade.
What do you hope to achieve in the short and long term of your career?
My short term goals are to finish my trade and become a tradesman by the time I%27m 20. I would like to become foreman at my current place of work, and then take over the company when boss is ready to retire. Also, would love to do another trade at TAFE to make myself dual-qualified. I am passionate about giving back so the teaching of others is important to me, so part-time teaching is a goal as well.
Would you recommend others to participate in a WorldSkills Australia competition? What advice would you give them?
I would recommend it to others. This is a once in a life time opportunity, and the skills and friends you make out of it are life changing! I would also tell them the truth: It is something that has to be earned by hard work and the amount of effort you put in.
How do you feel about representing Australia in São Paulo, Brazil?
To put that Australian flag around myself and to be able to say that I have represented Australia in another country and in trade I am so passionate about would be remarkable! I will give it my all to make the most of the opportunity and to make the people proud that stood behind me and supported me through it: WorldSkills Australia, my employer, TAFE, family and friends.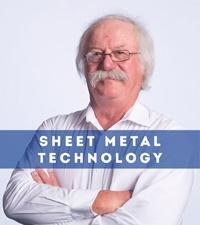 Expert
Hilton

Jones

A long time mentor, Deputy Chief Expert in Sheet Metal Technology, Hilton Jones is extremely dedicated to his field and mentees.

How long have you been involved with WorldSkills Australia?
32 years.

Why have you chosen to volunteer your time with WorldSkills Australia?
I love the thrill of having the opportunity help these wonderful young champions achieve the highest potential in their chosen profession.

Describe how your involvement with WorldSkills Australia has benefited you personally and professionally.
The satisfaction of knowing that my involvement in some way had some bearing on the competitor doing the very best that he possibly could.

Would you recommend others to get involved in WorldSkills Australia competitions? What advice would you give them?
Absolutely! Go for it – it will give you immense satisfaction!

What advice would you give to the 2015 Skillaroos?
Work hard because this is one of the greatest experiences that you will ever have in your lifetime! Go there knowing that you are not only the best of your craft in Australia, but you are about to show you are one of the best in the world!