Sam Spong
International Result Bronze Medal
Region Illawarra
Employer L&M McMahon Bricklaying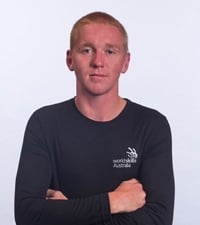 Training Institute: TAFE NSW Illawarra Institute, Wollongong Campus
Qualification: Certificate III in Bricklaying/Blocklaying
National Results: Gold Medal
Skillaroo Sam Spong's keen and creative eye for detail and fun-loving attitude have already earned him a reputable name within his industry.
How would you describe yourself in five terms or less?
Country boy at heart.
Would you recommend your trade to others?
I would recommend this trade. However, I would certainly explain the physical demands and the wear it places on your body – staying physically fit and healthy day in and day out is important. The thing I like most like about my job is at the end of a job you can look at what you have achieved and be proud to say, "This is my work."
In your opinion, what are the benefits of pursuing a career via a vocational education and training pathway?
For young adults that have no desire to attend university, the trades are an ideal pathway to enter the workforce and pursue further opportunities such as Worldskills Australia competitions. The trades are also ideal for individuals who are more suited to a hands-on role.
How has WorldSkills Australia assisted you both personally and professionally?
Socially, I have gained confidence. I have met some amazing people across Australia and overseas that I will remain friends with. Professionally, I have become aware of the job opportunities across the world. I have become respected in my own industry and am being offered work regularly with bricklaying.
Would you recommend others to participate in a WorldSkills Australia competition? What advice would you give them?
I certainly would recommend apprentices to enter WorldSkills Australia competitions. Give it your best shot. Train and put in as much effort as you can. You may think a little bit of effort isn't much, However, it could be the difference between you coming first or second.
How do you feel about representing Australia in São Paulo, Brazil?
It will be an experience of a life time and I look forward to it.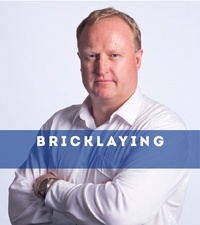 Expert
Troy

Everett

Passionate about bringing an international perspective to his mentees, Chief Expert in Bricklaying, Troy Everett has been a mentor for more than two decades.

How long have you been involved with WorldSkills Australia?
22 years.

Why have you chosen to volunteer your time with WorldSkills Australia?
I find it really satisfying, and it complements my teaching and training well. I love the involvement at the highest level – mixing with and learning from like-minded people from around the world, and also sharing in an experience of a lifetime with competitors each time.

Describe how your involvement with WorldSkills Australia has benefited you personally and professionally.
I have loved every minute of my long term involvement. The network of friends I have developed have been a great source for sharing ideas and incredible experiences. To see the amazing places I have, learn about my chosen field in international locations and have friends and colleagues in most countries around the world is really cool.

Would you recommend others to get involved in WorldSkills Australia competitions? What advice would you give them?
I can recommend it, but you have to be willing to contribute and be dedicated. It's not for everyone, but most people who get involved get a lot of enjoyment out of it.

What advice would you give to the 2015 Skillaroos?
Pay attention to detail in every aspect of your preparation and don't kid yourself if you aren't stepping up. It's the ride of a lifetime – work hard and enjoy it!