Sharlene Kidd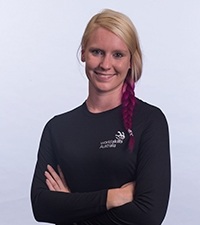 Training Institute: MPA Skills, Maylands Campus
Qualification: Certificate III in Painting & Decorating
National Results: Gold Medal
Skillaroo Sharlene Kidd is a creative professional with an amazing eye for detail and passion for her trade.
How would you describe yourself in five terms or less?
Happy, leader, trustworthy, enthusiastic and an eye for detail.
How did you first get involved in your industry?
I first got involved in painting and decorating in 2011. A friend suggested painting when I didn't know what I wanted as a career. I tried a pre-apprenticeship course at MPA Skills, which I completed over 3 months full time. During this time, I developed a passion for painting and continued on to starting an apprenticeship.
Would you recommend your trade to others?
I would definitely recommend painting and decorating to others because it's so rewarding in so many different ways. It keeps you physically and mentally fit. Being a painter has career opportunities such as working overseas and having your own business.
How has WorldSkills Australia assisted you both personally and professionally?
I've matured a lot, and I feel a lot calmer in stressful situations. I feel that I can supervise workers at work with more confidence. Professionally, it has assisted me by opening up more work opportunities such as little wallpapering jobs and lots more work through my boss and through friends and family.
Would you recommend others to participate in a WorldSkills Australia competition? What advice would you give them?
I would recommend others to participle in WorldSkills Australia competitions. The advice I would give is train hard until you can do it in your sleep. Listen to your mentors and, most importantly, enjoy the experience! It's a once in a life time opportunity – go hard, have fun and try not to stress.
How do you feel about representing Australia in São Paulo, Brazil?
It is the biggest honour in my life to represent my country in a trade that I love. I won't be able to wipe the smile off my face because not everyone gets the opportunity to represent your country.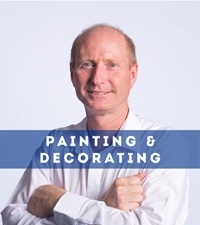 Expert
Ian

Vickery

Deputy Chief Expert in Painting and Decorating, Ian Vickery is a long time mentor that takes great pride in nurturing the next generation of talent within his industry.

How long have you been involved with WorldSkills Australia?
16 years.

Why have you chosen to volunteer your time with WorldSkills Australia?
I like being part of a team that focuses on the high standards of professionalism as well as the personal growth of young people whom I help train / mentor. I have a great sense of pride from being part of a team that focuses on our young generation's future.

Describe how your involvement with WorldSkills Australia has benefited you personally and professionally.
Personally, it has given me the confidence and skills to achieve my goals. Professionally, WorldSkills Australia has provided me with an international and national network of professional mentors and colleagues allowing me access to resources and skills throughout the world.

Would you recommend others to get involved in WorldSkills Australia competitions? What advice would you give them?
Yes. Being part of the WorldSkills Australia competitions will give you the confidence and skills to challenge yourself to achieve your goals. Professionally, WorldSkills Australia will create a regional, national and international network of highly skilled tradespeople.

What advice would you give to the 2015 Skillaroos?
Go for gold! You are training and competing as an elite athlete would – success is in your hands! Enjoy the journey along the way and learn as much as you can.