Kelvin Marquand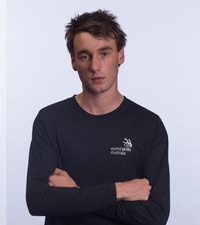 Training Institute: Federation University Australia
Qualification: Certificate III in Mechanical Engineering
National Results: Gold Medal
Skillaroo Kelvin Marquand is a talented professional with a drive to achieve great things in his trade.
How would you describe yourself in five terms or less?
Relaxed, easy-going, funny, friendly and easy to talk to.
What do you enjoy most about your job?
The thing I most enjoy about working at Findlay Engineering is that we get offered a huge range of jobs which keep you interested. We see a wide range of different machines that we either make from scratch or perform routine maintenance tasks on.
In your opinion, what are the benefits of pursuing a career via a vocational education and training pathway?
I would have to say the biggest benefit is that once you start your apprenticeship or traineeship you earn money straight away. The other benefits are that you are learning the practical part of things as well as the theory. This type of study is the best for the hands-on type of people.
What do you hope to achieve both in the short and long term of your career?
Within the next two years, I hope to finish my apprenticeship then look at widening my skills by doing extra courses at trade school like the Certificate IV in Mechanical Engineering Trade and Hydraulics a& Pneumatics. I would like to start my own business building custom off-road vehicles.
Would you recommend others to participate in a WorldSkills Australia competition? What advice would you give them?
Definitely! If you get the opportunity to compete in WorldSkills Australia competitions, take that opportunity with both hands. You may not get this opportunity again. Competing in WorldSkills Australia competitions can get you a long way if you make the most of it!
How do you feel about representing Australia in São Paulo, Brazil?
Honestly, I am a bit emotional because the privilege to represent our country and show the rest of the world what we are capable of is just amazing! I never thought I would get this far, but now I can't believe it. I have only competed twice and now I'm competing worldwide. The thought is just amazing!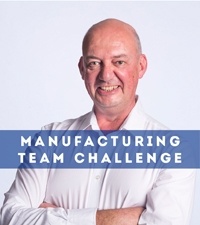 Expert
Martin

Bezzina

International Expert in Manufacturing Team Challenge, Martin Bezzina is a skilled engineer with a keen interest in the teamwork aspect of the challenge.

How long have you been involved with WorldSkills Australia?
5 years.

Why have you chosen to volunteer your time with WorldSkills Australia?
I visited the training camps for Manufacturing Team Challenge in Canberra, and it was during this time that I developed a keen interest in the category. The team aspect of the competition was one that I could relate to, and being an engineering challenge I also was very interested in the outcome.

Describe how your involvement with WorldSkills Australia has benefited you personally and professionally.
I have realised that I have a more 'hands- off' approach to managing the Manufacturing Team Challenge team in regard to project development and the actual building of the job. The main reason for this is the competitors are of a very high self-motivated character unlike mainstream apprentices. Professionally, I am developing the ability to plan and multi-task to a higher calibre.

Would you recommend others to get involved in WorldSkills Australia competitions? What advice would you give them?
We always encourage our TAFE students to participate in any WorldSkills Australia events. We encourage them to 'have a go' regardless of their experience. Exposing students to a competition environment is beneficial and, I believe, prepares them for future competitions and the real working world.

What advice would you give to the 2015 Skillaroos?
Stay focused and have fun – it's a once in a lifetime opportunity.