Matt Sawers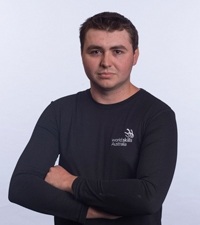 Training Institute: TAFE NSW Illawarra Institute, Wollongong Campus
Qualification: Certificate IV in Engineering – CNC Programming
National Results: Gold Medal
Skillaroo Matt Sawers' dedication to his trade shows through his tireless training regime and willing support of his teammates.
How would you describe yourself in five terms or less?
Motivated, easy-going, hard-working and achiever.
What do you enjoy most about your job?
I enjoy working in a large workshop with advanced and modern machinery and the diverse projects that I work on which vary in complexity. I get great satisfaction seeing the end result. I also enjoy being part of a team is interesting and rewarding – the support and shared knowledge makes a great workplace.
Who is your mentor and why?
Peter Buttenshaw has been a great mentor and trainer throughout the WorldSkills Australia competition cycle. He has given me invaluable support in preparation for past and upcoming competitions. My employer, Craig Speer also has a wealth of knowledge and is very encouraging and supportive, allowing me time off for training and unrestricted access to the workshop.
Would you recommend others to participate in a WorldSkills Australia competition? What advice would you give them?
Participating in a WorldSkills Australia competition is a journey of discovery, challenges, achievements, excitement, fun, friendships and an experience of a lifetime. It will lead to career opportunities and a deeper understanding and development of your trade. I would recommend it to anyone, with the advice to prepare to be tested to your limits in a high-pressure, fast-paced, competitive environment but with incredible support and lifelong friendships.
What do you hope to achieve both in the short and long term of your career?
In the short term, I will continue to expand my knowledge and strive for excellence in my workplace and with WorldSkills Australia. My long term goals are to be an acclaimed professional in this trade, to become a vocational education teacher in fitting and machining, and to continue to be involved with WorldSkills Australia, ultimately advancing to a judging, training or mentoring position.
How do you feel about representing Australia in São Paulo, Brazil?
I am very passionate about my trade, and am always eager to have the opportunity to showcase it. I am excited and proud of my own achievements to be included in such a prestigious event. I will represent Australia with true Aussie pride.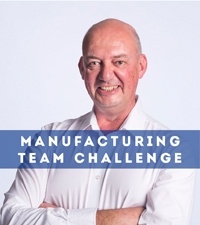 Expert
Martin

Bezzina

International Expert in Manufacturing Team Challenge, Martin Bezzina is a skilled engineer with a keen interest in the teamwork aspect of the challenge.

How long have you been involved with WorldSkills Australia?
5 years.

Why have you chosen to volunteer your time with WorldSkills Australia?
I visited the training camps for Manufacturing Team Challenge in Canberra, and it was during this time that I developed a keen interest in the category. The team aspect of the competition was one that I could relate to, and being an engineering challenge I also was very interested in the outcome.

Describe how your involvement with WorldSkills Australia has benefited you personally and professionally.
I have realised that I have a more 'hands- off' approach to managing the Manufacturing Team Challenge team in regard to project development and the actual building of the job. The main reason for this is the competitors are of a very high self-motivated character unlike mainstream apprentices. Professionally, I am developing the ability to plan and multi-task to a higher calibre.

Would you recommend others to get involved in WorldSkills Australia competitions? What advice would you give them?
We always encourage our TAFE students to participate in any WorldSkills Australia events. We encourage them to 'have a go' regardless of their experience. Exposing students to a competition environment is beneficial and, I believe, prepares them for future competitions and the real working world.

What advice would you give to the 2015 Skillaroos?
Stay focused and have fun – it's a once in a lifetime opportunity.