Dylan Di Martino
International Result Bronze Medal
Region Melbourne
Employer Paul's Plumbing Service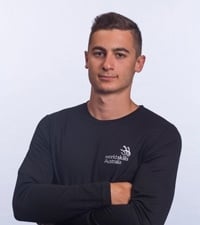 Training Institute: Victoria University, Sunshine Campus
Qualification: Certificate III in Plumbing
National Results: Gold Medal
Skillaroo Dylan Di Martino's long family history of excellence in his trade has inspired a strong passion for his industry.
How would you describe yourself in five terms or less?
Self-motivated, dedicated and funny.
How did you first get involved in your industry?
My dad has been a plumber for almost 40 years and self-employed for over 30 of them. So, it comes as no surprise that plumbing became a part of my life very early on. I can remember going to work with my dad on weekends since I was in primary school. I always enjoyed plumbing and I seemed to have a natural talent for it.
What do you enjoy most about your job?
I enjoy plumbing because it is challenging, fun and no two days are the same. On completion of jobs, I always feel a sense of achievement knowing that all the work that has gone into the project has paid off. I also enjoy that I learn something new almost every day. But most of all, I love working alongside my dad and brother.
How has WorldSkills Australia assisted you both personally and professionally?
WorldSkills Australia has really broadened by social network and has introduced me to a great bunch of people who I'm sure will be lifelong friends. WorldSkills Australia has enabled me to develop my technical skills which have assisted with my career development. I have been able to see the different techniques used by other competitors, which has really opened my eyes up to what is possible within the trade.
Would you recommend others to participate in a WorldSkills Australia competition? What advice would you give them?
Yes, definitely – it is a huge commitment, but the rewards and feelings of self-accomplishment are more than worth the effort. My advice would be to thoroughly prepare for the competitions, to take on all the advice given by your mentors and trainers and, most importantly, to have fun.
How do you feel about representing Australia in São Paulo, Brazil?
I feel incredibly honoured to represent my country on an international stage. I feel grateful to have been given the opportunity. So few people get this opportunity and I will cherish the memories forever.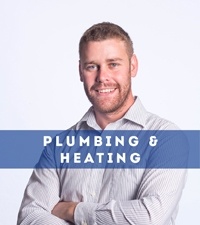 Expert
Tyson

Knight

Always willing to lend a helping hand, International Expert in Plumbing, Tyson Knight is a passionate mentor that enjoys nurturing the next generation of his chosen profession.

How long have you been involved with WorldSkills Australia?
8 years.

Why have you chosen to volunteer your time with WorldSkills Australia?
To give my competitor the best chance at winning a gold medal.

Describe how your involvement with WorldSkills Australia has benefited you personally and professionally.
Words cannot describe how much WorldSkills Australia has helped me grow as a person within my industry. Embracing the WorldSkills Australia journey has opened doors for me that would have otherwise been non-existent.

Would you recommend others to get involved in WorldSkills Australia competitions? What advice would you give them?
I would highly recommend that each and every young apprentice or trainee out there go online and find out where your closest regional competition is and register. Give it all you have – this pathway can lead you to a world of travel and knowledge that very few tradespeople have experienced.

What advice would you give to the 2015 Skillaroos?
Aim to be the 2009 Skillaroos!