Jessica Peters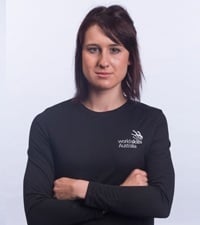 Training Institute: TAFE NSW South Western Sydney Institute, Padstow Campus
Qualification: Certificate IV in Floristry
National Results: Gold Medal
Skillaroo Jessica Peters's creativity and keen eye for detail have already made her a standout in her industry.
How would you describe yourself in five terms or less?
Ambitious, hardworking, empathetic, charismatic and driven.
What do you enjoy most about your job?
It is not just a job – it is a career. There are so many pathways you can take within the floral industry, and you are by no means limited by where you can take your skills. I also enjoy that every day is different. There is never a dull moment at work!
Would you recommend your trade to others?
I would most definitely recommend my trade to others. Being able to recreate a person's emotions through a flower arrangement or bouquet makes you feel as though you have played a part in someone%27s life event.
Who is your mentor and why?
My mentor is my TAFE teacher of three years, David Berger. He is an absolute inspiration to all that surround him, and I believe that is one of the most talented and skilled florists of today%27s industry. He is a born teacher and has fantastic connection with his students that most teachers fail to achieve. I one day hope to be as successful as David has been.
How has WorldSkills Australia assisted you both personally and professionally?
WorldSkills Australia has assisted me personally by showing me how far I can actually push myself as a person. It has made me realise what I truly want in life and where I want to be in 10 years. I am now in charge of all weddings that are ordered through my workplace. The exposure of my work by WorldSkills Australia is amazing – I would have never thought my work would have been showcased as widely as it has been since starting my career.
How do you feel about representing Australia in São Paulo, Brazil?
I cannot describe in words the emotions running through my body! It is an absolute dream come true to be wearing a green and gold uniform for my country and to say that I am representing Australia in my skill. Floristry is my passion, and to be able to share my skill with the world will be more than I could ever ask for in this lifetime.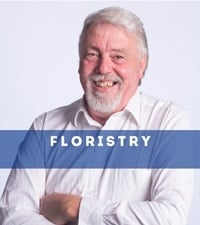 Expert
Alan

Randell-Smith

A household name in his industry around the world, Chief Expert, Alan Randall-Smith is a long-time mentor that enjoys nurturing young talent.

How long have you been involved with WorldSkills Australia?
7 years.

Why have you chosen to volunteer your time with WorldSkills Australia?
It's my way of giving back to the industry for the great time I have had!

Describe how your involvement with WorldSkills Australia has benefited you personally and professionally.
WorldSkills Australia has made me realise that to belong to a team is a great feeling – as the team achieves, we all achieve.

Would you recommend others to get involved in WorldSkills Australia competitions? What advice would you give them?
Yes I would – it's a great development opportunity both professionally and personally.

What advice would you give to the 2015 Skillaroos?
Stay focused, stay committed and stay true to yourself.