Thomas Ramsey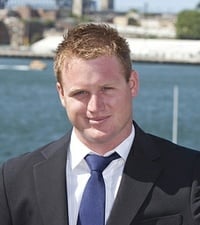 "Since beginning my WorldSkills Australia journey, my skills, attitude and confidence have all increased immensely.  As a result I am enjoying my trade more and I find that I am constantly challenging myself to be better."   
Thomas was introduced to the industry through a work experience stint in Year 10. He also sought advice and insight from a family friend who was involved in landscaping.  Thomas enjoyed the work experience and was able to land an apprenticeship soon after.
Thomas believes that others should participate in the WorldSkills Competitions if given the opportunity as it is "one of the best experiences you will ever have, it will test your skills and position you as a leader in your industry."
One of the highlights of Thomas' job is "the enjoyment of seeing a job completed after all the hard work has gone into it."
In the short term of his career, Thomas would like to work towards becoming a great tradesman as well as gaining more experience on machinery. In the long term of his career his dream is to own and manage his own business.
At the WorldSkills International Competition Thomas is most looking forward to learning about the different styles of landscaping and seeing each individual project completed.
What is your favourite motto?
Have no regrets.
In one word describe how you feel about representing Australia in London?
Exhilarated
Expert
Ben

Meade

Ben competed at a WorldSkills Australia Regional and National level in 2002 then International in St Gallen Switzerland in 2003. Following Competition in St Gallen, Ben was keen to give back to WorldSkills Australia and has since been involved in all National Competitions as Judge/Chief Judge as well as designing both Regional and National Competitions to date. Ben has been self employed, running his own business in Melbourne- 'Outdoor Concepts' for 7 years. Ben believes that the International Competition is not just an opportunity to prove ones skill to others, but will also make for a better and stronger person from experiences pre/during/post competition. Ben says the WorldSkills Competitions are a "wonderful opportunity for these young people to get well ahead and be future leaders of their industry."