Mathew Hall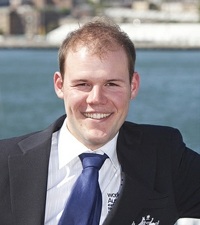 "WorldSkills has helped me professionally by improving my skills through extra training. Personally it has allowed me to meet new people and gain new experiences."
Mathew has always been handy with fixing things.  From a young age he enjoyed fixing machinery on the farm and completed trade subjects at secondary college. It seemed like a logical choice for Mathew to go down the path of a hands-on apprenticeship.
In his job, Mathew most enjoys the variety of his work, "maintenance on mining and agricultural plant and equipment is always a different experience."
In the short term Mathew hopes to continue to build his reputation as a well respected tradesman and in the long term he wants to continue learning new skills.
Regarding the WorldSkills International Competition in London, Mathew is most looking forward to getting to meet people in the industry from all over the world and competing against the best in his category.  He is also excited about the opportunity to travel with the friends he has made through being involved with the Team AustraliaSkillaroos.
Favourite motto?
She'll be right mate.
In one word describe how you feel about representing Australia in London?
Stoked.
Expert
Brent

Butler

Brent is a toolmaker at the Research School of Earth Sciences at the Australian National University. Brent won a Gold Medal at the WorldSkills International Competition Helsinki 2005 in the Manufacturing Team Challenge category. He was also Chief Judge at the WorldSkills Australia National Competition Sydney 2008 in the CAM category and MTC Expert at the WorldSkills International Competition Calgary Canada 2009. As Expert of MTC, Brent%27s aim is to help the three MTC competitors reach their full potential. Brent%27s advice to the MTC Competitors is to %22work hard during your preparation and training as it%27s amazing how quick the competition comes around.%22