Ben Hooper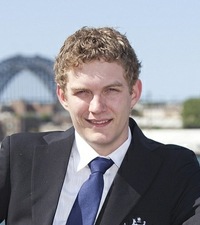 "WorldSkills Australia has given me something to work towards and strive for and has also made my employability much better than if I wasn't involved with WorldSkills."
Ben entered the industry through a pre-vocational course at TAFE that a friend recommended to him. The course provided him with the background knowledge required to take on an apprenticeship in his desired field.
Ben believes a trade has given him a fantastic start to his working career and will continue to be beneficial to his future endeavours.
In his job Ben enjoys the skill that is needed to complete his everyday work. "The satisfaction that you gain through completing a job at a high standard that only a handful of people can do is a great feeling."
In the short term Ben would like to learn as much as possible to advance his skills. In the long term he would like to travel with his trade and give his children the best life he can provide.
In preparation for the 2011 WorldSkills International Competition, Ben is most looking forward to the opportunity to compete against other highly skilled competitors from around the world, and "fingers crossed," beat them at his chosen field.
Favourite motto?
Life's too short.
In one word describe how you feel about representing Australia in London?
Honoured.
Expert
Brent

Butler

Brent is a toolmaker at the Research School of Earth Sciences at the Australian National University. Brent won a gold medal at the 2005 WorldSkills International Competition, Helsinki in the Manufacturing Team Challenge category. He was also Chief Judge at the 2008 WorldSkills Australia National Competition, Sydney in the CAM category and MTC Expert at the 2009 WorldSkills International Competition Calgary, Canada. As Expert of MTC, Brent%27s aim is to help the three MTC competitors reach their full potential. Brent%27s advice to the MTC Competitors is to work hard during your preparation and training as it%27s amazing how quick the competition comes around.