Phillip Little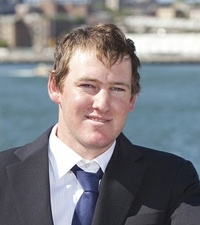 "WorldSkills has helped to ignite a passion for my trade and all round it has improved my self confidence. It has got me in an airplane for the first time and I feel more confident with online communication such as emailing."
Following the completion of Year 10 (and a work experience stint in a butchery), Phillip went on to become an apprentice butcher for eight months and found that it wasn't for him. After much consideration, the thought of undertaking a plumbing apprenticeship seemed much more appealing.
Phillip highly encourages others participate in WorldSkills competitions as "it gives you the chance to compete against the best in your trade and in turn improve your skills."
In his job at Graham Smith Plumbing, Phillip enjoys being outside and says "it's a good environment to work in, every day is something different."
In the short term Phillip would like to win a Gold Medal at the WorldSkills International Competition.  Phillip would also like to finish his Certificate IV in Plumbing. Having big aspirations for his future, in the long term he would like to start his own business.
Regarding the WorldSkills International Competition in London, Phillip is most looking forward to going overseas and seeing how his trade is executed in other countries.
Favourite motto?
Just do it.
In one word describe how you feel about representing Australia in London?
Woohoo!
Expert
Grant

Stewart

Grant works at TAFE NSW- Illawarra Institute, Wollongong Campus and joined the WorldSkills Australia community as a competitor in 1996. Having won a Bronze Medal at the WorldSkills International Competition Switzerland in 1997, Grant has the experience and wisdom to pass on to Phillip and the Skillaroos. Grant was also Expert at the 2005, 2007 and 2009 International Competitions. Grant wants to support and train Phillip to be the next plumbing medal winner.