Luke Gallagher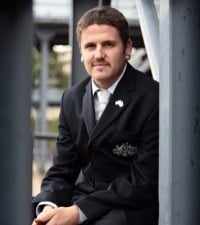 Luke comes from the Hunter region in New South Wales. He trains at the Hunter TAFE, Glendale. His Autobody Repair expert was Tom Vukelic from TAFE New South Wales.
Luke had always been interested in the industry and applied through work experience during secondary school so he could get a taste of the field. When he saw what he liked Luke applied for an apprenticeship at Dangar Smash repairs to kick-start his career.
He enjoys the variety in his job and says that no two days are the same and that there is always something new to learn and conquer.
Luke hopes to own and run his own business, and in the meantime, gain as much experience as he can.
So far his experience has earned him an international Medallion of Excellence for his performance at the WorldSkills International Competition in Shizuoka.
Where is Luke now?
Luke has been busy working full time in a panel shop since competing in Japan. In the next 12 months Luke is looking forward to buying his first home and getting married.
A few words for the competitors of Team Australia, Calgary 2009
Good luck. Don't stress just have fun and enjoy the experience.