Stuart Aisbett
International Result Silver Medal
Region Melbourne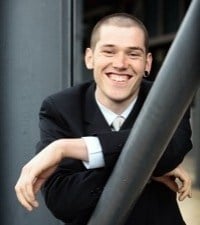 Stuart is another one of the country%27s international medallists after competing in Japan at the WorldSkills International Competition, receiving a silver medal.
Stuart is from the Melbourne region, Victoria. He currently works for Alan%27s Panels in Moe and trained at Kangan Batman TAFE in Richmond. The Car Painting category expert was Brian Johnson who works at TAFE NSW, Glendale campus.
Stuart%27s career has stemmed from answering an ad in the local newspaper. His interest in the industry led him to applying for an apprenticeship and earning awards down the track such as Outstanding Achievement in Level 2 Vehicle Painting at Kangan Batman TAFE and Runner Up in the Victorian State Colour Matching Competition 2006.
Stuart loves car painting because of the ever changing technologies, products and avenues of opportunities that ensures he will never be bored.
Stuart says that his WorldSkills experiences has given him the confidence to further his career, as well as motivate him in his day to day work. His favourite aspect of car painting is seeing the perfection in the final result.
One of Stuart%27s many aspirations is to open up his own custom paint shop.
Where is Stuart now?
Since competing in Japan and bringing home a silver medal, Stuart has finished his apprenticeship at Alan%27s Panels, and is now working as a technical consultant for Dupont Performance Coatings. According to Stuart his success with his new role was partly due to WorldSkills. "Through the contacts I made during WorldSkills I found out about the job at Dupont, and no doubt when applying the fact that I competed helped me get the job. I%27ve got a new Job, my girlfriend and I brought a house and everything is going really well." Stuart is also looking forward to perhaps assisting with some of the training of the national winner from Vehicle Painting in preparation for Calgary 2009.
A few words for the competitors of Team Australia, Calgary 2009
"Train hard before the competition, focus on the competition and just enjoy the ride because competing internationally is like nothing else you will ever do."